Hot Water Beach in the Coromandel is one of New Zealand's hottest spots (see what we did there?!). It's one of the destinations at the top of many people's bucket lists and for good reason. Hot Water Beach is one of the most unique experiences you can have when visiting New Zealand or exploring the Coromandel Peninsula so if it's not already on your list, this post will hopefully convince you to add it this summer.
With over 14,000km worth of coastline, New Zealand isn't a country short of beaches. As a matter of fact, there are over 600 beaches in New Zealand that come in all shapes and sizes!
There are pristine golden sand beaches, rugged black sand beaches, surf beaches, beaches with sand dunes and rock formations and so on.
And one of the more extraordinary beaches is Hot Water Beach which has its name because it actually springs hot water. Very hot water in fact and is one of the most unique beach experiences you can have anywhere in the world.
Hot Water Beach is one of New Zealand's must-do activities for overseas visitors, however, the COVID-19 pandemic has led to Kiwis visiting New Zealand's hotspots in their droves this year and Hot Wate Beach has been a popular destination. Let's dig a bit deeper (see what we did there again?!) into what makes Hot Water Beach such a special place to visit.
Where is Hot Water Beach and what's it all about?
Hot Water Beach can be found on the east coast of the Coromandel Peninsula in New Zealand's North Island.
It is a beach that rests on an underground river of heated water from the depths of the earth to the Pacific Ocean surface, between Tairua and Whitianga, resulting in two hot springs which can be discovered two hours either side of low tide with the help of a spade.
Families and couples can be found creating their own private pools on this otherwise secluded beach before the tide washes them away ready for its next visitors. The water that springs from the sand once you've created your pool can reach temperatures of up to 64 °C (147 °F). We weren't joking when we said they were hot!
So incredible and soothing are the waters that in normal years, the beach is said to attract 700,000 visitors to its shores every year.
When to visit Hot Water Beach
There is never a bad time to visit Hot Water Beach, however, if you are looking for the full hot tub experience, 2 hours on either side of low tide is the prime time to bring your spade and take a dip in the relaxing waters. Whilst it is a popular spot during the summer months, the shoulder seasons of spring and autumn are often the best times to visit when the weather is a bit cooler and you can really appreciate the warmth of the geothermally heated waters.
View this post on Instagram
Often rated as one of the world's most renowned beaches – this is one experience that should be on your bucket list. A truly unique Kiwi experience that every New Zealander should experience at least once in their lifetime!
Things to do at Hot Water Beach
As well as enjoying the magnificent marvel that is the hot water itself, there are many other things to do when visiting in and around the area.
Swimming and surfing
Hot Water Beach is a great place to surf but does require experience as it can be challenging with strong currents, rips and holes. The beach breaks offer lefts and rights and are best surfed at mid-tide.
In saying this they have a resident surf school for people wanting to learn as well as lifeguards who patrol the beach. When swimming, as is the case with many NZ surf beaches, be sure to swim between the flags.
Soak in some art
As well as being a great swimming and surfing spot, Hot Water Beach has an artistic side boasting a number of galleries and craft shops that you can drop in on during your visit.
One of these is the renowned Moko Artspace which showcases a collection of New Zealand made products, from distinctive one-off art pieces to a selection of 'Kiwiana' contemporary gifts. This includes things like ceramics, glass, prints, jewellery, garden art and more. It's a great chance to pick up a lovely little souvenir as a memento of your adventures!
Cathedral Cove and Hahei
A 5-minute drive away is Hahei Beach which offers the two-hour return walk into the world-famous marine reserve of Cathedral Cove. Cathedral Cove is an example of nature at its best with intricate caves, unspoiled rainforest, underwater arches, pristine white sand and waters ideal for swimming and snorkelling.
A must-see landmark with breathtaking views and rich marine wildlife, it is no wonder this is a favourite wedding spot for many couples and a film location for the Narnia film Prince Caspian!
For those seeking further adventure, scenic boat trips, kayaking and scuba diving are available along Hahei Beach, providing something for everyone. An interesting walk to the Maori Pa site can also be explored at the Southern end of Hahei Beach.
If you don't fancy the challenging walk, water taxis are available during the summer months so the beach is accessible to everyone.
Visit a farm
You're never far away from a farm in New Zealand and given how important farming has been in the history of this country it's a great opportunity to learn more about why it's been so fundamental.
A great place to do this is at Whiti Farm Park, less than a 20-minute drive from Hot Water Beach, and a fantastic place to spend a few hours, especially with the family.
Whiti Farm Park has over 40 different species of mostly farmyard but also exotic animals, birds and reptiles that you can meet, cuddle and hand-feed in a safe environment. There's also examples of farm machinery, a train and a fire engine for visitors to admire and a great bush walk for a stroll to their secret garden!
Hang out in Whitianga
Whitianga is the second largest town in the Coromandel Peninsula and is a short 30-minute drive from Hot Water Beach. It's a popular go-to spot on the peninsula due to its picturesque harbour, places to eat and drink and interesting history.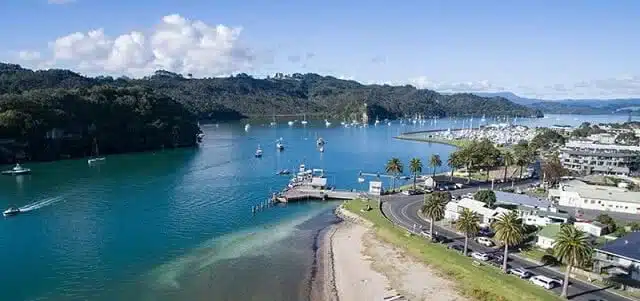 You can learn about much of this at the Mercury Bay Museum which goes into some detail about the early Maori settlement, Captain Cook's landing, the former timber and kauri gum industries and more.
It's also a place where you can take a boat tour for a chartered fishing expedition (the waters are a fisherman's paradise) or explore the seas and marine life of the region.
Plan your visit to Hot Water Beach today!
This idyllic pocket of New Zealand is worth a visit for the views alone, but if you're looking for the whole package out of your trip, Hot Water Beach and the surrounding attractions of the Coromandel earn a title as both paradise and playground. With so much on offer, a trip of a few days might well turn into a week!
If you're after even more ideas about things to do in the region then be sure to check out our Coromandel Peninsula Complete Guide that includes accommodation and restaurant options too!
Updated: 5 October 2021
Related Posts
Book a vehicle for this trip
We recommend: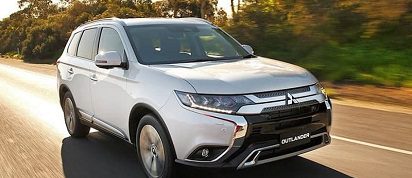 Large SUV
Mitsubishi Outlander
Seats

5 seats

Large Bags

1

Small Bags

2

Transmission

Auto trans