Looking for the best mini-golf course in New Zealand? You've come to the right place! Whether you call it mini golf, crazy golf, putt putt or adventure golf, New Zealand is a hotbed for these minature golf courses.
Whilst we may have the second-highest number of actual golf courses per capita in the world, our mini golf scene is just as popular and we're betting there is a mini golf near you right now.
Mon golf is one of the most popular, family-friendly activities that brings out the competitor in everyone. Getting that little coloured ball into the hole becomes a frustrating yet rewarding way to spend an hour or two (depending on how good you are and how many replacement balls you have to ask for!)
You will find mini golf course all around New Zealand and they are particularly popular in tourist hotspots. Auckland has a huge variety of mini golf courses, including mini golf at the airport and in the CBD. Queenstown is also wel-known for it's mini golf scene, both indoor and outdoor and Wellington is also another popular spot for mini golf.
That's why we made it our mission to uncover the very best mini golf courses in New Zealand and bring them to you in the form of this awesome top 7 list. Why 7 we hear you say and that's a very good point. Well, these 7 are the ones that really stand out from the crowd – we could have made it a top 100 list, but we wanted you to experience the best of the best – the Top Gun of mini golf if you like.
Of course, we don't profess to be mini golf professionals and we are always looking for new courses to play, so if you do have an awesome mini golf course near you, let us know and we can look to get our list updated. For now, however, here is our list of the top 7 mini golf courses in New Zealand.
1.      Treasure Island in Auckland
Treasure Island is an awesome and unique mini golf attraction and the largest of its kind in Australasia.
As you might have guessed, it's a pirate mini golf experience that includes not one, but two 18 hole courses, aptly named Blackbeard's and Captain's.
The holes are great fun and the layout and sets are amazing. You'll be surrounded by pirates, cannons going off, water explosions and amazing waterfalls too!
Suffice to say, it's a great one to treat the kids too who'll love the imagination of it all.
Another great thing for holidaymakers is that it's right by the airport and has free parking so its something you can do before you fly off, or even when you land! It's probably the number on mini golf experience in Auckland so don't miss out the next time you're in town.
It has fantastic reviews on TripAdvisor so make sure you check it out!
2.      CaddyShack Mini Golf in Christchurch and Queenstown
CaddyShack Mini Golf in Christchurch and Queenstown is a super fun experience and a great example of indoor mini golf done well.
The 18 hole courses are built in different ways with different challenges and skills required. Not only will you have fun, but you'll be protected from the elements too which is great because you'll have enough other distractions on the course!
It's a great place for couples, groups, kids parties and is also popular for local Christmas functions as well. Really good fun and open seven days a week to suit your schedule whatever it may be.
The Christchurch location is in the suburb of Woolston approximately 10 minutes drive from the city centre and the Queenstown location is just a short 5 minute walk from the city centre.
3.      Gloputt Mini Golf in Auckland
If you are looking for something a bit different, then get yourself over to Gloputt in Takapuna. It's a pretty unique crazy golf experience because everything is done in the dark! It's a first for Auckland (and New Zealand) and everything is glow in the dark including the balls and the putters.
Located in Takapuna, just a short 15-minute ferry ride across from downtown Auckland, Gloputt is a 16-hole indoor glow in the dark mini golf course which means you can play all year round. The buildings, foliage, pathways and fairways are all illuminated with glowing technicolour.
This is a great option for birthdays and special events, especially if you're looking for something a bit different.
4.      Rotorua Mini Golf
Genius is one word to describe Rotorua Mini Golf. We say genius because they have successfully taken two completely unrelated things and put them together to create an experience that visitors almost universally love.
Those two things are mini golf (obviously) and rabbits. That's right rabbits. Real life bunny rabbits that roam freely on the course while you put away.
Some might say they've taken crazy golf a little too literally but it's a match made in heaven given the adorably cute creatures and the peaceful spirit required for golf. Many have said it's helped their putting game with the rabbits placing them at ease on the course.
The course itself is a garden paradise with beautiful NZ native flora and fauna surroundings. They also have bubble machines, smoke machines, water features, night golf and more!
There are a lot of things to see in Rotorua but this is one to seriously add to the list just 10 minutes drive from the centre of town.
5.      Birdwood Springs in Whitianga, Coromandel Peninsula
The Coromandel Peninsula has so many amazing things to do – Cathedral Cove, Hot Water Beach, Hahei – the list goes on. However, if you're looking for something a bit different, get yourself to Birdwood Springs Mini Golf course. Located on the outskirts of town opposite Countdown Supermarket, Birdwood Springs is a bit of a hidden gem.
It looks pretty unassuming from the outside but as soon as you step behind the fence and onto the course, you'll realise that this is a little hidden gem. The 18 hole course winds its way between native bush and many of the holes offer up different options to test golfer with plenty of hole in one opportunities!
6.      Carlucci Land in Wellington
Another unique mini golf experience unlike any other can be found in Wellington with Carlucci Land.
Carlucci Land is a junkyard themed 18 hole adventure golf course, ruggedly landscaped in the hills of Wellington using good ol' Kiwi ingenuity.
The creativity on show here with the course's sculptures using recycled materials justifies a visit in itself. Made by artist Carl Gifford, the sculptures range in size from that of a golf ball to those that are the size of a bus. It's quickly established itself as an iconic attraction in Wellington and one that's becoming increasingly popular.
The holes themselves are just as unique and each other, each with their own challenges, hidden passageways and surprises making for a truly memorable experience.
Carlucci Land is a 15 minute drive from the Wellington City Centre.
7.      Lilliputt Mini Golf in Auckland and Hamilton

Lilliputt dominates the adventure golf scene in Auckland with four locations spread across the city including Tamaki Drive, Sylvia Park, Metro Centre and New Lynn. They also have a fifth location in Hamilton.
The best thing about Lilliputt, other than all the locations is the sheer variety of courses. Each location has a different layout and they are all really cool. From the Safari and T Rex Alley course in Tamaki Drive to the Dragon Quest in New Lynn to Lost in Time course in the Metro Centre in downtown Auckland.
All the course have their own unique character so why not take on the challenge of playing them all this year.
Have crazy fun with mini golf!
We hope you've enjoyed our little guide to mini golf in New Zealand and hope it's inspired you to include a round or two as part of your road trip travels and your next holiday here.
Updated: 14 September 2021
Related Posts
Book a vehicle for this trip
We recommend: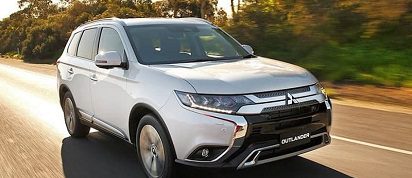 Large SUV
Mitsubishi Outlander
Seats

5 seats

Large Bags

1

Small Bags

2

Transmission

Auto trans