As we head into the start of the ski season and you start to plan your annual trip to the mountain, make sure you add night skiing into your mix this year! Whilst skiing has traditionally been a sport to enjoy during the daylight hours, thanks to some pretty amazing floodlights, you can now enjoy the exhilaration of zooming down the slopes at night under the cover of the stars – it also means you can cram even more skiing or snowboarding into your trip!
Where can I night ski in New Zealand?
For a number of years, night skiing has been available at Coronet Peak near Queenstown and this year is no different. Mt Ruapehu in the North Island offered night skiing for a few years and after a break in 2020 and 2021, it looks as though it is back at Whakapapa in 2022. Information is still pretty limited about night skiing at Ruapehu this year, however, it is listed as an activity within the ski pass options so fingers crossed it is back for all you North Island skiers this year as it's pretty epic!
Night Skiing at Coronet Peak
Coronet Peak is very friendly for beginners and offers private lessons at night, so no one needs to miss out if you haven't been on the snow before.  The mountain also offers great skiing and boarding for intermediate and advanced riders with a number of upper mountain trails open for the night.
The slopes light up every Wednesday and Friday night from 22 June – 2 September 2022 so you don't have long to wait until you can give it a whirl.
Queenstown is one of the best places in the world for skiing and with a variety of resorts and slopes, it's a great destination for beginners and experienced skiers and boarders alike. Night skiing has fast become one of Queenstown's bucket list activities and is right up there with the world-famous bungy and jet boating. Needing a rental? We have a great selection of rental cars in Queenstown to check out.
So, pack up your skis, grab an awesome rental car from GO Rentals and hit the slopes at Coronet Peak this winter to experience night skiing at its best. Check out epic sunsets and send it down floodlit trails with your mates. Experience après ski beside a roaring fire or dance while the DJ spins tunes.
Night Skiing at Mt Ruapehu
Although night skiing did not take place at Mt Ruapehu in 2020 or 2021, it looks like it is back for 2022. We're hoping that it is as it's a great place to ski and stay. The nearby lake town of Taupo has a great nightlife scene as well as a number of fantastic attractions and natural features like Huka Falls.
Night skiing at Mt Ruapehu is a great way of avoiding the crowded slopes and was open every day during the school holidays making it a great day out for the whole family. At the time of writing, there are no details available about the dates and times that night skiing will be available at Ruapehu, however, we will keep an eye on the news and update this post as soon as more information is released.
Mt Ruapehu also has some awesome facilities like the Giant Cafe, the highest cafe in New Zealand! Knoll Ridge Chalet is a modern, multi-storey collection of fine eateries where you can enjoy, breakfast, lunch or dinner – all from the staggering height of 2,020m above sea level.
An experience like no other
Night skiing creates an experience like no other because skiing under the stars while looking down on the lights of Queenstown or across the lake to Taupo is a sight you are going to remember! (Just be mindful that the trails are not controlled, so don't go exploring for new runs in the dark. If you stray away from the lit areas – it will be at your own risk).
More than just the skiing
Most of the facilities at both resorts remain open when night skiing is operating including the restaurant which stays open till 9 pm and offers hot meals, mulled wine or hot chocolate for the kids. You can also hire gear if you don't have your own. Live entertainment is frequently playing outside which adds to the atmosphere, so why not give it a shot?
3 reasons why you need to try night skiing
Night skiing is a favourite activity of the GO Rentals teams both down in Queenstown but also up in Auckland and Wellington. There's just something really cool about gliding down the slopes under the cover of the night sky, or even better, a full moon! It's not just about the fun to be had though – there are some other compelling reasons to give night skiing a go:
1. Fewer crowds
Skiing and snowboarding at night typically mean fewer people on the slopes. This really enables you to maximise your day on the slopes – less time spent queuing for lifts and less time spent dodging people on your way down the mountain! With no queueing for lifts, you can probably pack as much into a 2 hour night ski as you can in a 4-hour ski in the daytime.
2.      Cheaper prices
Night skiing is favourably priced compared to day skiing which makes it pretty affordable. For many people, a full day on the slopes can be enough so resorts like Coronet and Mt Ruapehu want to get you back out for more – that's why they entice you with cheaper deals for night skiing so make sure you check it out!
3.      Stargazing and skiing combined
Whilst the floodlights do give off some glare, you can always find a little spot away from the lights where the night skies are simply breathtaking. On a clear, still night, you'll feel like you can literally reach out and touch the stars they seem that close so it's always worth taking two minutes out of your skiing to look up and take in the views – it's pretty magical.
So, if you love skiing or snowboarding and you're looking to try something a bit different this winter, make sure you give night skiing a whirl – it's awesome!
Book a vehicle for this trip
We recommend: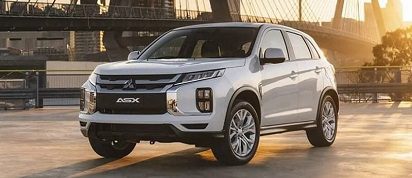 Compact SUV
Mitsubishi ASX
Seats

5 seats

Large Bags

1

Small Bags

2

Transmission

Auto trans
Related Posts