Got no plans for the weekend? A leisurely drive out to explore Auckland's beautiful suburbs is always a great way to spend a few hours and we have five of the most scenic drives to get you in the mood. From rugged, rolling hills to wild and wet beaches to towering waterfalls – we've got the lot covered with this little drive guide. Need a car to make the trip? Pick up an Auckland car rental.
So, buckle up, head over to our Spotify Playlist page and grab some tunes for the ride and hit the road 'cause here are five of the most scenic drives in Auckland.
1.      Scenic Drive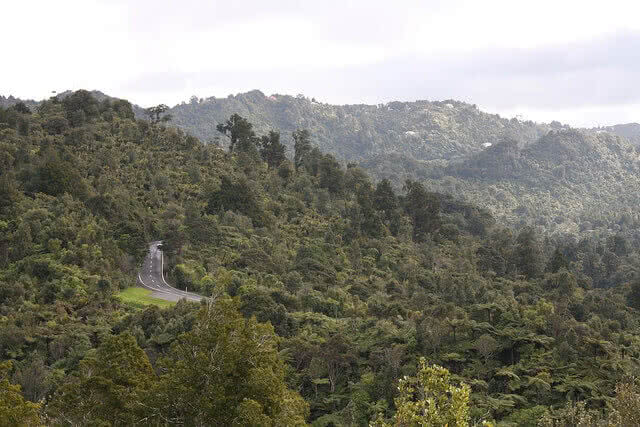 What better place to start a post about scenic drives than Scenic Drive. The guys who came up with this road name didn't have to think too hard that day! Scenic Drive is a cracker of a road trip which will take you through the heart of the Waitakere Ranges. Pick up Scenic Drive at Titirangi and head on out to the Arataki Visitor Centre where you can get loads of info about the walks and tramps in the Waitakere Ranges regional park. The road connects you with both Piha Road which will take you to the rugged Piha beach (more of that in a bit) or a bit further up the road, you can hook into Bethells Road which will take you to the equally impressive Bethells Beach.
2.      Hibiscus Coast
We love the Hibiscus Coast. From the friendly 'coasties' to the stunning views that await you. Head 45 minutes north from downtown Auckland and you will find yourself in Hibiscus Coast territory. The Hibiscus Coast Highway will take you all the way up to Waiwera and the beautiful Wenderholm Regional Park which is definitely worth a stop off. We also love to stretch our legs at Orewa where you will find miles on miles of sandy beach. At this time of year, the kitesurfers tend to be out in their droves so go check them out. If you want some cracking views back towards the city, take the Whangaparaoa turn off and head all the way down to Shakespear Regional Park. Along the way, you will have stunning views of the Weiti River before the city and North Shore beaches show themselves off to your right.
3.      Matakana and beyond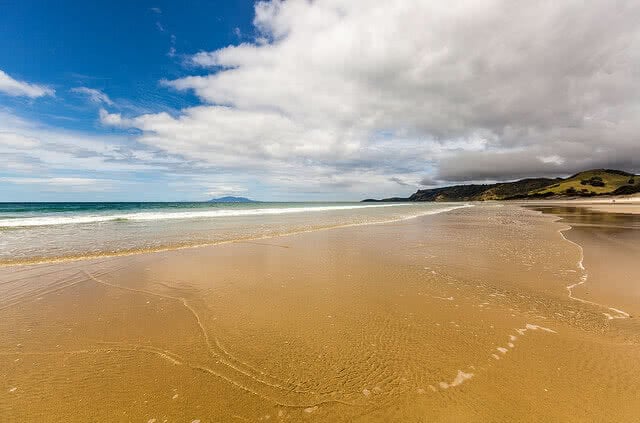 If you want to tag an extra leg onto your trip up the Hibiscus Coast Highway, carry on up SH1 to the Matakana turnoff just past Warkworth. From here you will have a cracking drive through the vineyards to Matakana where you can stop in for a beer at Sawmill Brewery or grab a bite to eat at the Matakana Market Kitchen. There's also a great market that runs on a Saturday and Sunday with local crafts, produce and live music. We recommend carrying on from here and on to Omaha or Pakiri beach – two stunning locations at the end of an absolute cracker of a drive. Make sure you get some good songs lined up for this roadie as it is a good 2 hour drive from downtown Auckland.
4.      West Coast Beaches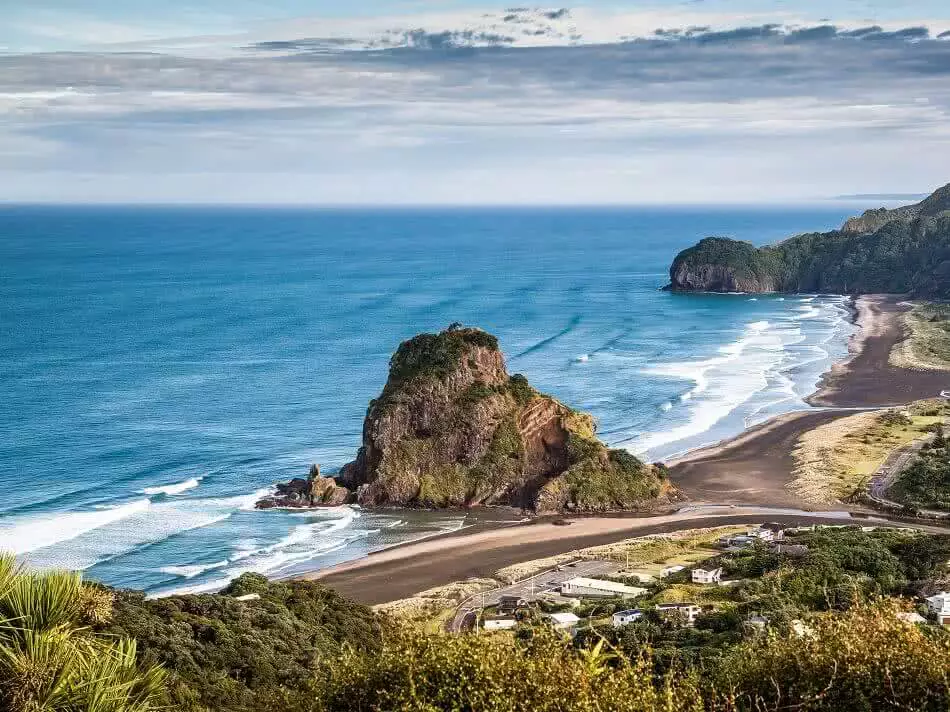 Ah the west coast beaches of Auckland. No visit to the City of Sails is complete without taking the road trip out to the west coast. The drive to get to any of the stunning beaches on the West Coast is a cracker – Scenic Drive is the best way to get to Piha, Muriwai or Bethells and from there you will drop down towards the coast. The beaches themselves are just as rugged as the drive to get there so make sure you leave plenty of time for exploring once you get there and chance to stretch your legs. We definitely recommend a trip to check out the gannet colony at Muriwai which is quite a sight. Wherever you end up on the west coast, the views are amazing, the drive is stunning and the city will seem a distant memory!
5.      Pohutukawa Coast
The Pohutukawa Coast is perhaps one of the most scenic drives in New Zealand. It all starts off in the city as you weave your way Howick and Cockle Bay. The drive offers up some amazing views looking out east and you will find it hard to keep your eyes on the road so make sure you make good use of the stop off points along the way. The drive finishes up in and around Beachlands and Maraetai from where you can explore the Omana Regional Park which is a great, family-friendly picnicking spot. There are some great little spots in Beachlands to grab a bite to eat or an afternoon drink before watching the sun go down and following the bright lights of Auckland's stunning skyline back to the city.
So there you have it. Five great suggestions for a drive out in and around Auckland this weekend covering you all the way from North to South and East to West. We'd love to know your favourite places to go for a drive in Auckland and beyond – drop us a comment on our Facebook page or better still, send us a piccie!
If you're looking for a nice little road trip rental car, don't forget we have two branches in Auckland so no matter where you are, we're never far away! Our City Centre branch is the most convenient for car hire in Auckland but if you are flying in from around New Zealand or even overseas, you can pick up at your rental car at Auckland Airport.
Have a great weekend everyone and happy driving!
Book a vehicle for this trip
We recommend: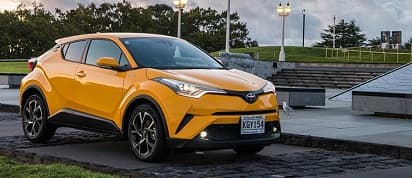 Zippy Auto
Toyota CHR
Seats

5 seats

Large Bags

1

Small Bags

1

Transmission

Auto trans