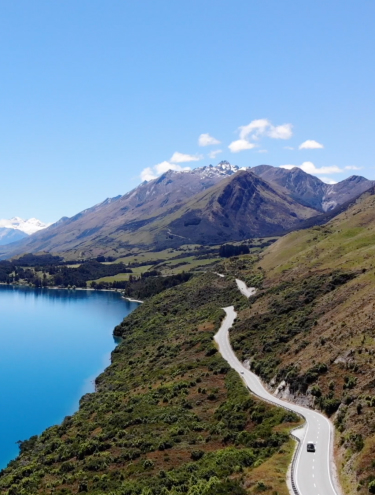 Let's GO climate friendly,
together
We've partnered with CarbonClick
to make it simple to take climate action
and reduce the impact of your drive.
Together we are fighting climate change
We're on a climate action journey and you're invited
We've partnered with CarbonClick to help you effortlessly reduce the environmental impact of your travel, with gold standard climate projects that make a real traceable difference.
When you rent a car with GO, you get the opportunity to offset emissions with CarbonClick. High quality carbon offsets like those that CarbonClick offer help mitigate climate change and lower the environmental impact of fossil fuel emissions.
Together we are fighting climate change in 3 simple steps.
1

Book the details of your travel

2

Choose to offset your rental emissions

3

Become a Climate Friendly Driver!
---
5,379,790

km

Made Climate Friendly
5,660
Drivers taking climate action
Our climate friendly drivers reviews
We are excited to hear more from our customers who are able to offset their carbon emissions when they rent with us. Here are some reviews from our wonderful customers so you can see what they say about their own GO experiences.
GO Tesla and drive Climate Friendly
Clean, smart and sustainable travel - rent the Tesla Model 3 to explore the sights and sounds of NZ, while doing your bit to keep it green for the next generation of travellers.
By choosing to rent a fully electric Tesla vehicle, your carbon emissions will be 10 times lower than a standard petrol car.1
GO Tesla
1. Ministry for the Environment. 2020. Measuring Emissions: A Guide for Organisations: 2020 Detailed Guide.
We are part of a global movement to fight climate change
We want to do something good for our local communities, but we are also aware that climate change is an issue that must be addressed at a global level. This is why we support the highest quality carbon offsetting projects both in New Zealand and internationally.
Curious about your driving footprint?
Select how much do you drive each week and what type of car do you drive to calculate your driving carbon emissions and the cost to offset.
Doing our bit for sustainable tourism in Aotearoa
We're on a mission at GO Rentals to make travel more sustainable in New Zealand for Kiwis and international visitors. As well as our fleet of zero emission electric vehicles, we are working towards our CarboNZero certification, as well as integrating Tiaki across our business.
The Tiaki Promise is a commitment to care for New Zealand, now and for future generations. We pledge to support the key pillars of the initiative and as a business, we are working to ensure we 'care and protect' our beautiful country, and take responsibility to educate and inform our customers. People are a core focus of what we do and enhancing their overall experience is essential, especially being a key gateway to NZ roads and destinations.
Frequently asked questions
Who is CarbonClick?

CarbonClick is a New Zealand company that exists to reverse climate change by empowering businesses and their customers to take climate action. By making carbon offsets simple, trustworthy and cost-effective, CarbonClick connects millions of people to high-quality offsetting projects that restore nature and reduce pollution, building a happier and more sustainable future.
---
What does carbon offsetting do?

Voluntary carbon offsetting is a way to compensate for unavoidable carbon emissions. Individuals or organisations can support projects that positively impact the environment and reduce or avoid carbon emissions that would have otherwise contributed to climate change. If the positive impact of this support negates the negative effect, i.e., if the emissions avoid equal the original emissions of activity, that activity is said to be "offset". In most circumstances, the activity or product can now be classified as carbon neutral as far as you've offset. Alternatively, a business may be able to offset this themselves and claim carbon neutrality or net-zero carbon.
---
What are carbon credits?

A carbon credit is a mechanism used to measure and support projects that fight climate change. Projects get carbon credits for every tonne of carbon absorbed or removed from the atmosphere. Carbon credits are certified by international standards and held in registries like the New Zealand Emissions Trading Scheme or the Gold Standard registry (international credits) and can be purchased to reduce the carbon impact of an initiative or activity.
---
Where does the money go?

To enable their unique track and trace feature, CarbonClick pre-purchases carbon credits. This transparent reimbursement model means that you can immediately see the retirement certificates from the projects you are supporting and know your contribution has a direct impact. A vital feature of a carbon offsetting project is additionality, which means the project could not go ahead without the finance of carbon credits. We rigorously analyse our projects to ensure that additionality criteria are met and that your money has a direct impact.
---
Why should I offset?

The first step in climate action should always be reducing carbon emissions. This reduction can come from actions like choosing electric or more fuel-efficient vehicles. Offsetting is part of the larger journey towards 'net-zero', as not all emissions can be avoided and reduced. Offsetting is the only way to neutralise the environmental impact of these emissions. Plus, it's an action you can take right now, no matter where you are on your sustainability journey.
---
How to pay to offset carbon emissions when renting a car in New Zealand?

Offsetting your carbon emissions couldn't be simpler when you rent a car with GO Rentals. When you book a car hire with GO, you will get the opportunity to pay to offset your carbon emissions as part of the booking process. It's a simple opt-in option, allowing you to offset your rental emissions, helping to do your bit to protect our beautiful country.
---
Read more FAQs
---
For any issues with your carbon contribution, please email here for support.