You can drive in New Zealand on your Class 1 Japanese licence for 12 months from the date you enter, provided you do not have any suspensions or disqualifications. You do not need an international driving permit (IDP) but you must obtain, and always carry with you, the English translation of your overseas licence. A Japanese learner's permit or provisional licence is not the equivalent of a full overseas driver licence and does not permit you to drive in New Zealand.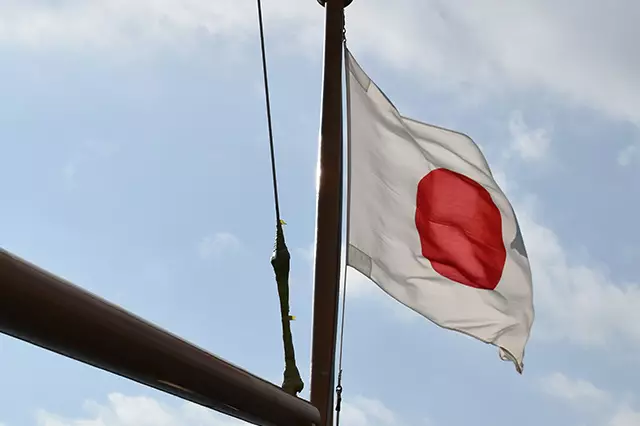 What are the limitations of driving in New Zealand with my Japanese licence?
If you are used to only driving in your home country, it can be daunting to learn new roads, rules and limitations. However, New Zealand is best explored by jumping in a rental car and experiencing the freedom of the open road and magnificent secluded landscapes. That's why we have put together a list of all the New Zealand driving rules for a Japan licence, so you can stay safe and get GOing with your Kiwi adventure:
You do not need to apply for an international driving permit.

You must obtain an English translation of your Class 1 licence in order to receive the same driving permissions as a New Zealand driver licence. Ensure the dates are converted from Japanese Era Years to Western Years.

You can drive for up to 12 months before you need to apply for a New Zealand licence.

You must not have received a disqualification or suspension in New Zealand.

You can only drive the transmission indicated on your overseas licence. AT – automatic transmission and MT – manual transmission.

You must carry your driver's licence with you at all times whilst driving in New Zealand.

Japan's learners licence is not classed as the equivalent of a full overseas driver licence and does not permit you to drive in New Zealand.
Vehicle Limitations
Whilst in New Zealand, your Japanese driver licence is the equivalent of an NZ class 1 licence and all limitations under this class, including vehicle size, apply.
On a class 1 Japanese licence, you are permitted to drive a standard vehicle size of up to 3,500kg with a maximum load of 2,000kg and 10 passengers. You are also allowed to drive a semi-mid-sized vehicle of up to 7,500kg in weight, with a maximum load of 4,500kg and 10 passengers. However, under the New Zealand permissions, you can only drive a vehicle up to 6,000kg gross laden weight (vehicle and load inclusive).
The size of car you can rent will be smaller than you are permitted to drive in Japan. Rest assured that all the cars and vans available with GO Rentals are within the New Zealand weight limit.
How do the road rules differ between New Zealand and Japan?
Fun and safety go hand in hand, we say! Read up on our drive safe rules ahead of your trip and check out our list of differences between Japanese and New Zealand roads.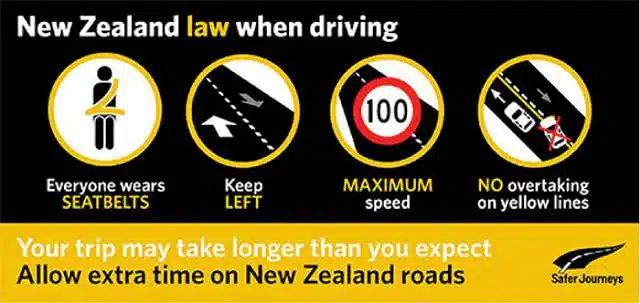 Similarities with New Zealand Road Rules
New Zealand also drives on the left-hand side.

By law, every passenger must wear a seat belt.

It is illegal to use your mobile phone or GPS whilst driving.

The roads can be steep and winding through mountainous areas, so driving slower is necessary to be safe.

New Zealand can get snowy and icy weather conditions and it is recommended to attach snow chains to your tyres in winter.

The rural speed limit is 100km/h in New Zealand unless a sign indicates a different limit, just as it is on the expressways in Japan.

The rural roads in New Zealand tend to be narrow, which is not too different from the thin roads in Japan.
Differences with New Zealand Road Rules
By law, children under 7 must be properly restrained with a child seat. In Japan, children under 6 are required by law to use a toddler seat.

It is recommended that you do not drink alcohol and drive. Under 20, there is a strictly enforced zero alcohol limit. For those over 20, the limit is higher than allowed in Japan. No more than 50mg per 100ml of blood, whereas Japan is 30mg per 100ml of blood.

The road sign images differ from Japan and are all in English. To be completely safe, you should familiarise yourself with the signs before driving in New Zealand.

New Zealand has fewer highways than Japan and usually will only have a single lane of traffic in each direction.
Things to know before hiring a car in New Zealand
We want your rental car experience to be as smooth as possible, so let's cover some things you should know before booking a GO Rentals car hire.
Will you need insurance?
You should always have rental insurance when hiring a car which is why GO have included a basic rental insurance cover into the cost of every car hire and 24 hour roadside assistance. You can upgrade in order to reduce your maximum excess to cover yourself from a larger upfront cost in the event of an accident.
If you wish, you are able to cover your excess with a third-party insurance policy or travel insurance, but you would be liable to pay the full amount and then claim the amount from your insurer.
How much is petrol usually?
New Zealand is generally more expensive for gas than it is in Japan. Petrol is around $2.58 NZD per litre which equates to $1.56 USD, whereas the average in Japan is JP¥168.100 or $1.20 USD.
Can multiple people drive your rental car?
All licence rules apply to every driver and the physical licence must be shown in a GO Rentals branch for them to be permitted to drive and be covered under the rental insurance.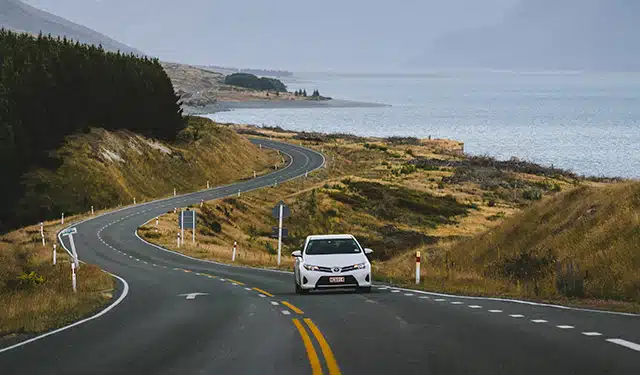 Things to know before driving in New Zealand
Although New Zealand is a lot smaller than Japan in square km, there is still so much to cover and explore. The best way to experience the stunning mountains, lakes, natural wonders and adventure capitals is to embark on a traditional Kiwi road trip. Being familiar with the road rules is necessary, but so is planning your fun itinerary:
A road trip is best enjoyed when you have multiple stops or overnight stays so you don't spend your whole time driving in New Zealand. Check out our awesome

Queenstown to Franz Josef itinerary

for inspiration on how to plan the most out of your route.

You can base yourself in a vibrant city and pick up an

Auckland City rental car

to get on the road for some of the best

scenic day drives in New Zealand

.

The rural roads in New Zealand can get particularly secluded, especially in winter. Always ensure you pack the

road trip essentials

to keep yourself protected.
Make sure you can understand the locals! Kiwi slang can be confusing so learn some phrases before you start your trip.
What's the best car for you?
Choosing the best car for you will depend on the road trip you want to take. We have a range of vehicles that are all within the size limit permitted on a New Zealand driver licence and equivalent overseas driver licence. From Tesla electric vehicles to Toyota Landcruisers, we have a car to get you where you need to GO. 
Sustainability
Rest assured that you can have a more sustainable road trip in New Zealand with our GO Zero rental plan. Offset your carbon footprint to ensure your adventures are completely carbon neutral or hire one of our luxury Tesla cars for added comfort.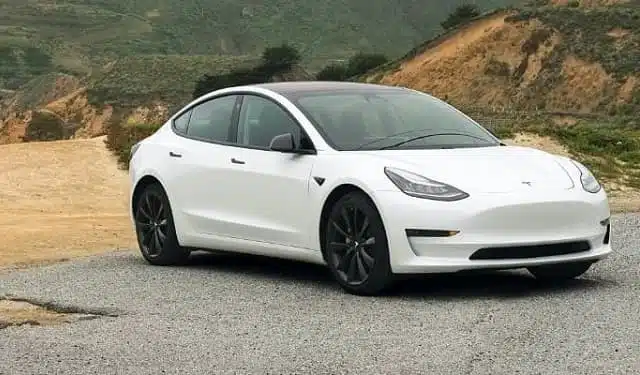 Families
If you are packing the car with your full family and activity gear then book one of our spacious SUVs or people carriers and be on your way to making awesome Kiwi memories.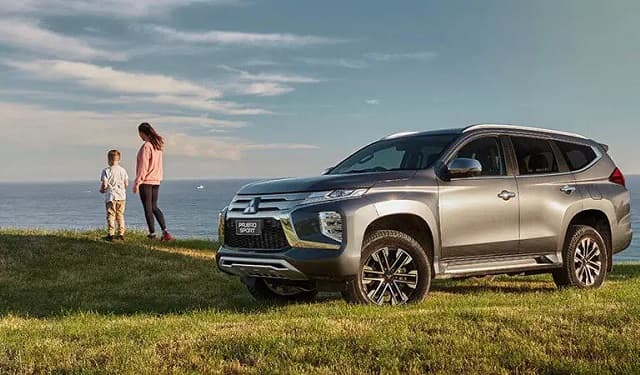 Business Trips
Here on business? The full luxury, technology and navigation system of our Tesla rental cars would make your trip as seamless as possible.