Updated: 27 February 2017
It seems to be that time of year. Crazy challenges over mountain ranges in New Zealand. Following hot on the heels of the Kathmandu Coast to Coast and GODZone comes the annual Macpac Motatapu. Held in the stunning high country between Wanaka and Queenstown, this iconic one-day event has quickly made it's way on to a number of bucket lists whether you are a runner or mountain biker.
For one day a year, the pristine hills of the Motatapu open up to allow thousands of all-comers to experience one of New Zealand's biggest and best off-road sporting events. If you want to experience off-road cycling or running like nowhere else on the planet, then this event is going to be right up your street. It's an event that's open to anyone and everyone (although having some degree of fitness and sporting ability is probably recommended!!) and really, it's five events rolled into one so you can take your pick!
Where is Motatapu?
The Motatapu is a walking track between Wanaka and Arrowtown that takes a path that Maori used for hunting and gathering as well as moving greenstone. At its highest point, the trail reaches 875m as it cuts its way between Mt Cardrona and Mt Soho. It is a truly stunning trail that both challenges and rewards in equal measures. Four out of five of the races start off at the Wanaka end of the trail and finish up in Arrowtown where all the finishers can trade weary tales and share stories of battle wounds!
What events can I take part in?
This really depends on how crazy you are! We know that our beautiful country attracts a lot of thrill seekers and adrenaline junkies and this could be one of the ultimate tests. Rather than jumping out of a plane or off a bridge, get up close and personal with New Zealand's stunning countryside in one of five different challenges:
Skoda Mountain Bike Challenge
This 47km mountain bike trail takes you from the shores of Lake Wanaka to Arrowtown through the magnificent Motatapu, Soho and Glencoe stations. The route crosses many rivers, climbs hills reaching a peak at 875m but thankfully has some pretty awesome descents thrown in to the mix! This is the most popular event of The Motatapu and one of the best mountain bike challenges the country has to offer.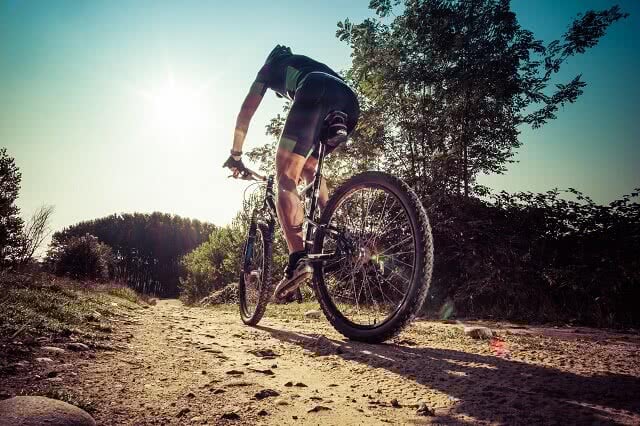 Off-Road Marathon
Competing in any marathon is some feat. When that marathon is set in the stunning rolling hills of the southern high country then it's something else! Following a similar route to the Mountain Bike Challenge, this is a marathon that will push competitors to their limits but the spectacular views more than make up for the pain you might be feeling as you drag yourself up to 875m. The good news is that you then have an awesome descent down into Arrowtown and a well-deserved beer will be awaiting!
Miners Trail
The only event to start and finish in Arrowtown, this short but testing Miners Trail will push even the fittest athlete. The 15km course goes up hill and down dale with 632m of climbing reaching a high point of 906m. A new addition for 2016 is the introduction of the New Chum track – a mountain style trail that leads you up New Chum Gorge before descending down New Chum Gully and joining the rest of the Motatapu athletes making their way to the finish in Arrowtown.
UOC Finance XTerra Triathlon
If you're going to push yourself to the limit, why not go the whole hog and do it in the water, on the bike and on foot?! This triathlon is a pretty unique opportunity to take a 2km dip in Lake Wanaka before taking on the gruelling 47km mountain bike ride, culminating in the Miners Trail 15km run. If this sounds like your idea of fun, then good luck to you. We'll be there to cheer you on!!
Ultra Run
Anything with 'Ultra' in the title sounds scary to us and we have definitely saved the best 'til last. This is not a test. This is a finals exam and dissertation thrown into one and you've only got a day to get it finished! This 51km run has 2790m of climbing reaching a high point of 1275m. If that's not scary enough, there are cut off points ever few hours so if you're falling behind, you'll be out! Competitors must have prior mountain running and marathon distance race experience so this is not for the feint at heart. All we can say to all those taking on this challenge is good luck!!
Sounds good – where do I sign up?
If all this crazy talk hasn't put you off then here's a few things you need to know:
When: Saturday 4th March 2017
Where: Registration takes place at Mt Aspiring College, Wanaka or Wilcox Green, Arrowtown
Transfers: These are available from Queenstown and Arrowtown to the start in Wanaka and post-race transfers from Arrowtown
For more information about the race whether you want to compete or just head down to check out this spectacle, head to the official Motatpu website.
If you are heading down to the Queenstown/Wanaka area for a few days, make sure you check out our awesome GO Explore itineraries and get some ideas for things to do whilst you are down in the beautiful Otago region.