Updated: 11 December 2019
It's now 12 months since a new initiative was launched in New Zealand and over those 12 months here at GO Rentals, we have really embraced the pillars that underpin the Tiaki Promise.
The Tiaki Promise is a commitment to care for New Zealand, now and for future generations. Tiaki means 'to care and protect' in Te Reo Māori and the initiative includes five key promises that we all must make in caring for New Zealand: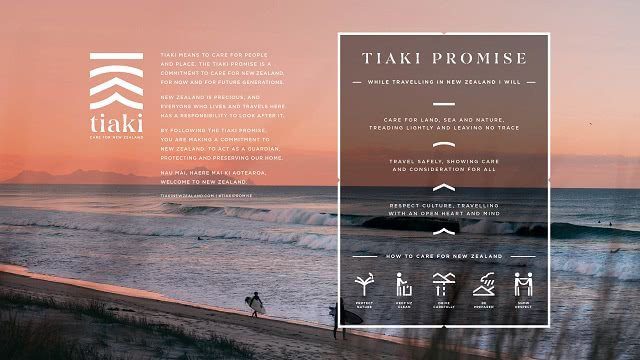 Shared Kaupapa
The Tiaki Promise is a shared Kaupapa (a principle or policy), supported by Air New Zealand, 100% Pure New Zealand, NZ Māori Tourism, Tourism Industry Aotearoa, We are LGNZ, thl and the Department of Conservation.
Here at GO, we strongly believe that it is all of our responsibilities to look after our beautiful country. Helping to raise awareness of the issues that exist and providing visitors and Kiwis with the information they need in order to care for our country is part of our DNA.
Caring for our country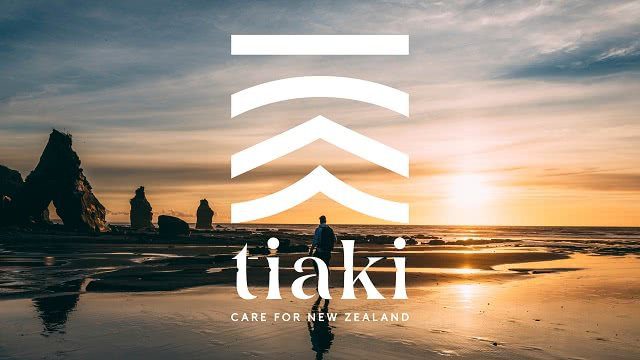 New Zealand is precious and everyone who lives and travels here has a responsibility to look after it. It is up to us to act as guardians of the beautiful country in which we all travel and by following the Tiaki Promise, you are making a commitment to New Zealand.
As we welcome growing numbers of visitors from overseas every year, it is also our responsibility to educate and inform. Instead of simply criticising thoughtless acts of littering or careless driving, let's make it our responsibility to educate people on how they can better care for New Zealand and what this will mean for us now, and for future generations.
Visitors want to do the right thing
Tourism Industry Aotearoa chief executive Chris Roberts said tourism operators would also promote the promise to their customers.
"It will just become the way things are in New Zealand, and the way we expect people to behave.
We do think it will make a difference because we know that except for a very small minority, visitors want to do the right thing."
Keeping our roads safe for everyone
Whether you've been driving on our roads for years or this is your first time driving here in New Zealand, we all have a responsibility to our fellow road users to drive carefully. There are many ways people can drive more carefully but some of the best tips include:
Plan your journey in advance – make sure you check your route and see how long it is estimated to take. New Zealand's roads are different, and journeys can take longer than the distance might suggest. We have a great trip planner tool on our site or you can use tools like AA's route planner. Google Maps also provides real-time updates which indicate traffic issues so keep an eye on this so you can set off in plenty of time and stick to the speed limits.
Keep to the left – this one is more for our international visitors who may not be familiar with driving on the left-hand side of the road. Take your time to familiarise yourself with driving on the 'opposite' side of the road to what you are used to before heading out onto our major roads and into busy cities.
Never drive tired – tiredness is one of the biggest causes of accidents on our roads so make sure you are alert and in good physical condition to drive before setting out on a journey. Tiredness can affect all of us but think about the potential harm you could cause to others before setting out on the road.
Keeping New Zealand clean
Whether you're travelling by car, bus, camper, boat or train, it's all our responsibility to keep New Zealand clean. Please care for our land as you travel through New Zealand. Tread lightly and leave no trace, on land or sea and help to preserve our beautiful country for generations to come.
GO Rentals supporting the Tiaki Promise
GO Rentals has been committed to caring for New Zealand from day one and we are fully behind the Tiaki Promise initiative. We are a carboNZero certified business and we use our credits to support the Hinewai Reserve – an ecological restoration project in the Banks Peninsula. Caring for the land is part of our DNA and we will be doing as much as we can to raise awareness of the Tiaki Promise through our website, social media channels and customer emails.
Our country is something that we are all very proud of. New Zealand regularly ranks as one of the best countries in the world to live in and this is something we want to preserve for future generations. By signing up to the Tiaki Promise, we are all making a commitment to keep New Zealand green for years to come.
Tiaki Promise Resources
If you would like to find out more about the Tiaki Promise, please check out some of the resources below:
https://www.airnewzealand.co.nz/tiaki-promise
https://www.newzealand.com/int/driving-in-new-zealand/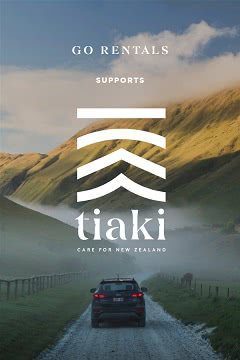 We're committed to caring for New Zealand and we hope you are too.