GO Rentals is proud to announce that we are now the official rental car company for New Zealand Golf. Launching on the 1st October, GO Rentals is proud to partner with one of New Zealand's most well-known and respected organisations.
Who will benefit from the partnership?
With a shared passion for encouraging travel in New Zealand, we're excited to be embarking on this new journey with New Zealand Golf. All of New Zealand Golf's members will benefit from this exclusive partnership and will gain access to exclusive discounts and promotions with GO Rentals.
With 130,000 members, New Zealand Golf is one of the largest sporting organisations in the country and operates the biggest sports-centric website in New Zealand. That's a lot of golfers taking a lot of golf trips every year and we're delighted to be teaming up with New Zealand Golf to offer members great car rental deals from one of New Zealand's leading rental car companies.
New Zealand Golf Initiatives
New Zealand Golf runs some fantastic initiatives that really struck a chord with us here at GO Rentals. The 'She Loves Golf' campaign, designed to get more women into golf in New Zealand is a fantastic initiative and one we're looking forward to getting behind this coming year.
There is also an exciting new programme in the pipeline aimed at casual golfers which is launching in October and promises to open up the sport to a lot more people who simply don't have the time to commit to playing every single weekend. We're definitely all for that one!
Golf and GO Rentals
This partnership comes at a great time for us here at GO Rentals. As well as appealing to golfers right here in New Zealand, we've also been working hard to look after those thousands of golfers who visit New Zealand every year from overseas. With the second highest number of golf courses per capita (behind only Scotland), New Zealand is a real hotbed for golfers from across the world and every year we welcome visitors from the USA, UK, Australia, China and beyond who have flown in specifically to play some of our wonderful golf courses.
Knowing how many of these golfers fly in, rent a car and head straight off to one of our world-class golfing destinations, we wanted to provide these golfers with a one-stop shop for planning their golf excursion before they arrive. That's why we produced our Complete Guide to Golf in New Zealand – a comprehensive resource which includes places to stay, where to eat, the best courses, the courses with the best views as well as activities away from the course.
This guide, along with our other city and activity guides, ties in nicely with our Trip Planner tool which allows you to plan your journey throughout New Zealand.
We're super excited about our partnership with New Zealand Golf and can't wait for the summer months when we know those thousands of golfers will be making the most of the weather and heading out to play golf on some of the best courses in the world.
Related Posts
Book a vehicle for this trip
We recommend: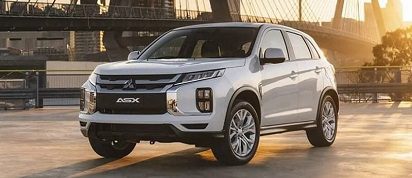 Compact SUV
Mitsubishi ASX
Seats

5 seats

Large Bags

1

Small Bags

2

Transmission

Auto trans