It's true. The whole world seems to be a little obsessed with New Zealand. It's easy for us to see why. It's a pretty special place that's for sure, but just what is it that gets people worked up into a tizz about our beautiful country? Well, we decided to take a look at the main things people seem to gush about after a trip to New Zealand to try and get to the bottom of things.
Here are 17 reasons why we think people are just a little bit obsessed with New Zealand:
1.      It is flipping beautiful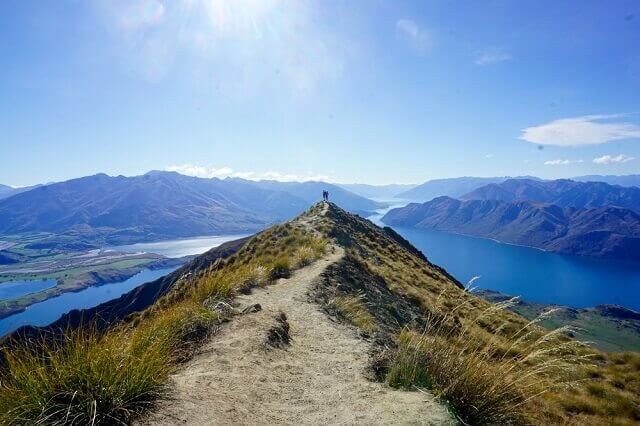 So there are loads of places in the world that can claim to be beautiful, however, one thing we have is diversity. Our landscapes are pretty spectacular from the coastline to the mountains, the lakes to the countryside. You're never really that far from anything so a trip around New Zealand will ensure you take in all of this beautiful scenery. We're an Instagrammers paradise!
2.      It's pretty warm and sunny
The summer months across most of the country will bring long warm and sunny days and like the rest of the world, we hang out for those 3-4 summer months when the country comes alive. Summer in New Zealand is all about the beach, the bach and getting out onto the water whether that's on your boat, taking a dip or maybe trying stand-up paddleboarding.
3.      It's safe
Unlike our close neighbours, Australia, where it seems everything will try and give you a nasty bite, we don't have any of that here in New Zealand. No crocodiles. No snakes. We have a few spiders and the odd shark will venture into our waters but it is highly unlikely you will ever see them. It's also a safe place to travel around. People still leave their doors open and rely on their neighbours to keep an eye on things. We like it like that.
4.      We have amazing seafood
As you would imagine, good seafood is never far away. Most places in New Zealand are less than a 2-3 hour drive from the sea so we have a pretty amazing selection of delicious seafood to pick from all year round. From the wonderful red snapper to the truly tasty crayfish to the traditional and humble fish and chips – you can't go far wrong with seafood in New Zealand.
5.      We are super laid back
This is perhaps one of the most common things we hear from our overseas visitors. It is true that we are super laid back. That doesn't mean we don't work hard – we just know that we have an obligation to play hard too. We wouldn't be doing this beautiful country justice if we just stayed at home. Kiwis love to get out and explore and we encourage you to do the same – you won't be disappointed.
6.      There's so much space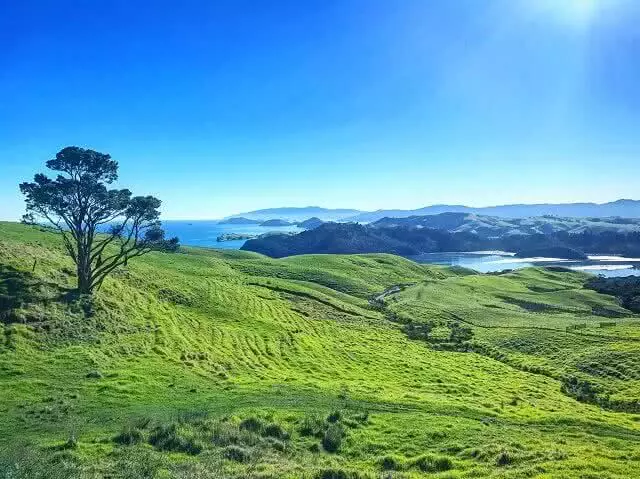 We might not be the biggest country in the world but we don't have that many people living here either. That means we have loads of space to explore. It also means we're not living on top of each other so everyone gets their own space to enjoy. Whether it's green space, sandy yellow space of blue sea space, you will never struggle to find a little corner of New Zealand to call your own when you are travelling around.
7.      We're a pretty friendly bunch
As well as being super laid back, Kiwis are also known for being super friendly. No matter where you rock up – from the country's largest city, Auckland to a tiny village in the middle of nowhere, you will always be guaranteed a warm and friendly welcome from the locals.
8.      We have some amazing beaches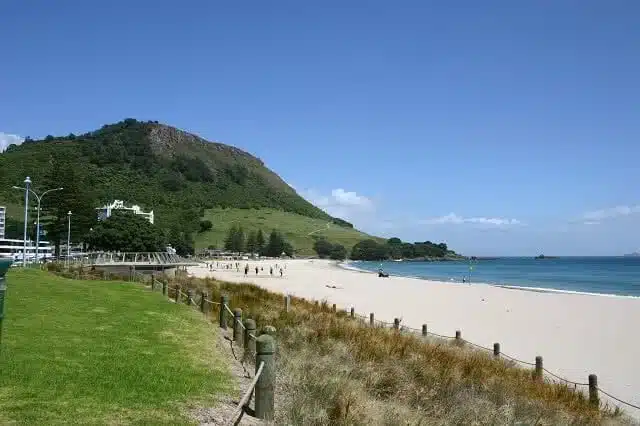 New Zealand has an incredible 14,000kms (8,700 miles) of coastlines making it the tenth longest in the world. You don't have that much coastline without having some pretty incredible beaches. From the volcanic sandy beaches of Auckland's west coast to the stunningly impressive 90-mile beach up in Northland to the natural thermal waters of Hot Water Beach – you are really spoilt for choice when it comes to heading to the beach.
9.      It's a walkers paradise
With so much space, New Zealand is a walker's paradise. We have nine 'Great Walks' and if you get the chance, you should give at least one of these a whirl as they are truly spectacular and highly rewarding. No matter where you are, you will be able to find some awesome walkways and tramps to keep even the most active people happy!
10. There is a truck-load of things to do
For a relatively small country, we really do have a truck-load of things to do. New Zealand is the home of the Bungy Jump and Queenstown is a great place to give this a whirl. From this adventurous spirit has come so many activities; whitewater rafting, jet boating, skydiving, zorbing and mountain biking to name but a few. There is also plenty to do for the less adventurous too!
11. We're pretty good at wine-making
Along with our neighbours, Australia, we have gotten pretty good at making world-class wine. We are home to some of the best vineyards in the world and some of the most beautiful. From the award-winning Sauvignon Blancs of Marlborough to the truly delicious Pinot Noirs from Central Otago, we have a pretty awesome wine scene here in New Zealand.
12. We're more than just beaches and summer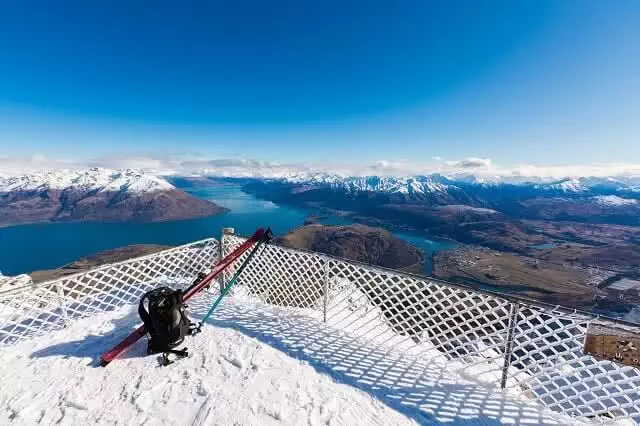 Whilst the summer months may attract the majority of our visitors to New Zealand, we're not just a one-trick pony. Winter is a season that brings people flooding to the ski fields of Queenstown, Wanaka and the central North Island. It may surprise people to know that we have some world-class ski fields here in New Zealand but those in the know come back year after year.
13. We have some pretty cool history and culture
New Zealand has a rich history and it is great to see that we retain a strong sense of our Maori culture. For many visitors, a highlight of their trip is discovering more about this history and finding out more about the indigenous people of New Zealand.
14. Getting around is super easy
Getting around New Zealand is a doddle. From guided bus tours to self-drive itineraries to world-class train journeys, exploring the country is super-easy and lots of fun. Of course our top tip would be to rent a car. That way you're in control of where you go, what you do and how long you spend in places. You can use our trip planner tool and Complete Guides to help you plan your trip.
15. We know how to brew a good beer
As well as a thriving wine scene, New Zealanders also know how to brew a great pint. The craft beer scene has really kicked off in New Zealand and you will now find a craft beer pub on pretty much every corner in the biggest cities. Next time you're out and about, ditch the Export Gold and give one of the local craft beers a whirl.
16. We have some world-class museums
See, we told you there was more to New Zealand than all-adventure activities. We also have some world-class museums including New Zealand's national museum, Te Papa, in Wellington, Auckland Museum and the Len Lye Centre in New Plymouth.
17. It's a lot like Middle-Earth
There's no doubt about it. Lord of the Rings helped to put New Zealand even more on the map than it was already. All of a sudden we had an influx of LotR fans descending on our beautiful country in search of Middle Earth's most popular spots including Mt Doom and Hobbiton. You don't have to go far to see why Sir Peter Jackson decided to base Middle Earth on New Zealand – you sometimes need to blink to make sure you didn't just see a hobbit walking by!
So there you have it. A few of the many reasons why everybody is obsessed with New Zealand. We don't need much convincing ourselves. We get to enjoy this beautiful country each and every day and to be honest, we're pretty obsessed with this place. It's quite easy to see why New Zealand is consistently ranked as one of the best places in the world. Make sure you plan your next visit to NZ – we'd love to see you again!