Looking for the best places to go skiing in New Zealand? You've come to the right place. We have some amazing ski resorts in New Zealand and with the winter season nearly upon us, it's time to dust off those ski boots, dig out your cold-weather gear and start planning your ski adventure in New Zealand this winter. With borders set to open to international visitors before the ski season kicks off, we are genuinely excited to welcome visitors from around the world back to New Zealand. We know our neighbours across the ditch in Australia love to travel to New Zealand in the winter to enjoy the fantastic skiing conditions and we hope to see many of them returning this year after a long absence – you are guaranteed a warm welcome from everyone here in New Zealand and this ski season promises to be one of the best for years, with thousands of people expected to hit the slopes this year, making up for lost time.
New Zealand is an awesome place for skiing and we are very lucky to have a number of amazing ski fields throughout the country, making skiing in New Zealand super accessible. Whether you're in the North or South Island, a ski field is never too far away and no matter whether you're a beginner or a budding Olympian, there's a destination to suit all levels. Skiing in New Zealand is right up there with our favourite past times. Visitors from around the world journey here during the winter months in search of the powdery white stuff.
We are lucky here in New Zealand to have some of the best ski fields in the world so we decided to take a look at 7 of the best places to go skiing in New Zealand this Winter. Here are seven of our favourite New Zealand ski resorts – which ones will you be heading to this winter?
Top 7 places to ski in New Zealand this winter
Wanaka – Cardrona and Treble Cone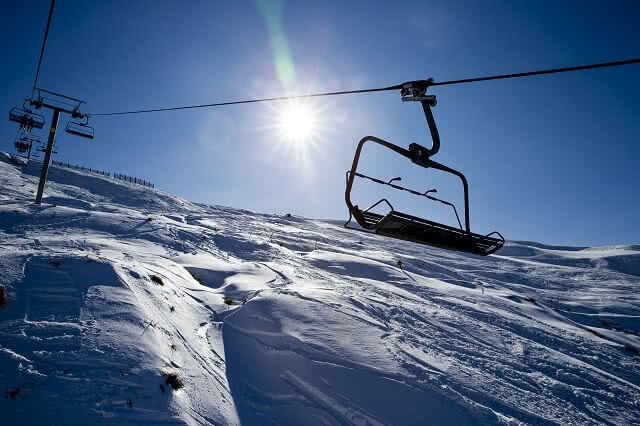 We're definitely a bit biased with this one but Cardrona is one of our all-time favourites. It's actually accessible from Wanaka or Queenstown so no matter where you choose to base yourself, you will be able to enjoy the absolute joys of skiing at Cardrona this winter.
Wanaka itself is actually an awesome place to base yourself if you are looking for something a bit more relaxed but still want some world-class skiing.  With two awesome ski fields at Cardrona and Treble Cone and a relaxed atmosphere in the town, this is a great option for those who want to focus more on the skiing than the apres-ski!
Treble Cone has a great range of terrain with a focus more towards the intermediates to advanced skiers and snowboarders. There are a couple of terrain parks that are great for the kids and a longest run of 4 kms. Treble Cone is the South Island's biggest ski field and this is a big draw as the slopes tend to be less crowded.
Cardrona is another awesome ski field located just a short drive from Wanaka on the road over to Queenstown making it accessible from both locations. Open daily from 9am – 4pm, Cardrona is better suited to beginners with around 25% of the terrain dedicated to beginner runs.
Cardona also has a fantastic reputation for great snow thanks in part to its investment in innovative snowmaking and snow management systems, making it a very reliable option. Cardona also boasts the most extensive terrain park and halfpipe facilities in the Southern Hemisphere and their four terrain parks make many snowboarders very happy each season.
There are a number of ski lifts that will get you where you need to go on the mountain and it is possible to buy multi-resort lift passes allowing you to visit both Cardrona and Treble Cone on one pass.
Mt Hutt – Canterbury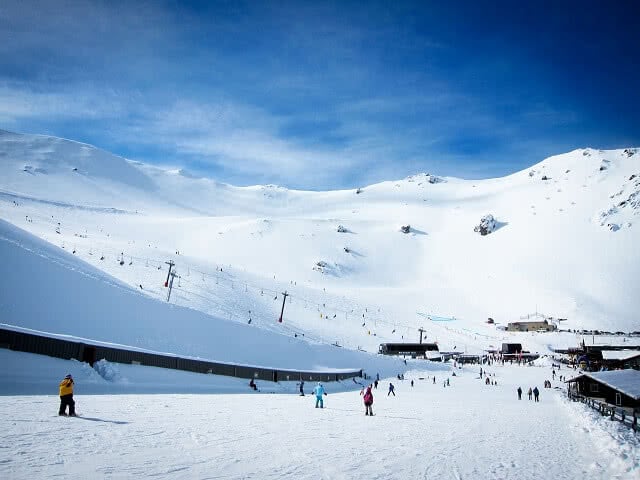 Mt Hutt is just 90 minutes from Christchurch and continues to be one of New Zealand's most popular ski fields with 365 hectares of skiable area.
Regularly voted NZ's best ski resort, Mt Hutt boasts wide-open terrain for all ski and snowboard abilities which is why it is so popular with locals and tourists alike. A bonus if you are planning on taking the kids is that under 10s go free – bonus! Mt Hutt has four terrain parks and a longest run of 2 kms. It's got a real resort feel to it with 2 restaurants and a coffee bar as well as a great ski school for kids.
If you are planning a trip to Christchurch this winter, make sure you lock in your car rental with GO Rentals. When you book with GO, you get access to our exclusive GO Play card with discounts on hundreds of activities throughout New Zealand as well as discounts on accommodation and eating out. If you plan to go skiing at Mt Hutt his winter, make sure you check out our handy guide to skiing at Mt Hutt where you will find out everything you need to know about this awesome Canterbury ski field.
Tongariro – Mt Ruapehu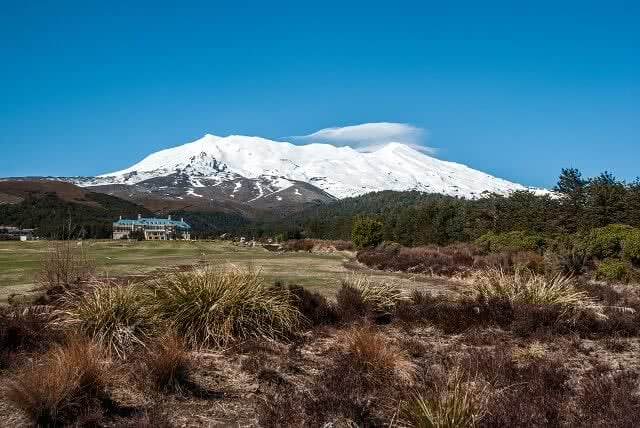 You might not think it but Mt Ruapehu is New Zealand's largest winter playground with a skiable area of 550 hectares. Everything at Whakapapa is big and large by the numbers. There are 67 named runs, 12 lifts, its longest run is 2.8km and it has a top elevation of 2,300m.
Located in the middle of the North Island, the Whakapapa Ski Area has a whopping 25 black and diamond runs which are perfect for those wanting to really push themselves on the slopes. Contrasting with this is Happy Valley which offers everything a learner could want with 30 groomed trails which are perfect once you have mastered the basics.
Whakapapa also has plenty of eateries in the form of hangouts and bistros as well as the Giant Café, the highest café in New Zealand with breath-taking views of Tongariro National Park. It's the perfect way to finish a great day out on the slopes.
Within driving distance of both Auckland and Wellington, it's easy to see why Mt Ruapehu is such a popular skiing destination with Kiwis. Make sure you check out our deals on car rental at Auckland Airport and Car Hire in Wellington.
Craigieburn – Canterbury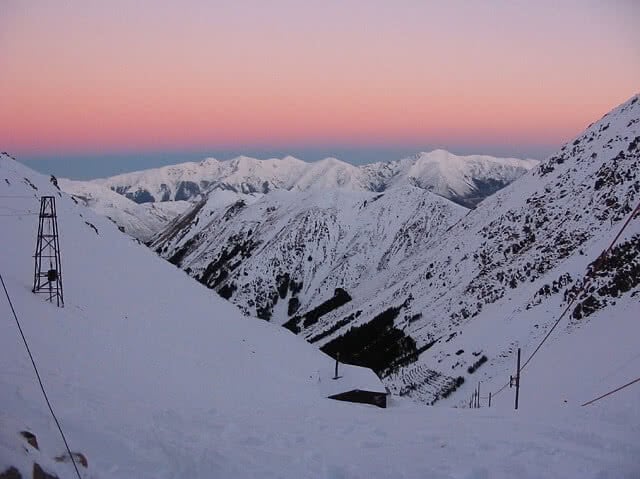 The Canterbury region offers up a few options when it comes to skiing and all the fields are within reasonable driving distance of Christchurch which makes it perfect if you are flying in and renting a car with GO Rentals.
If you consider yourself in the 'expert' category when it comes to skiing or snowboarding then Craigieburn may be a good option for you. This place does not come with all the bells and whistles of a Queenstown or Wanaka ski field. It is managed and maintained by volunteers and is purely there for skiers and snowboarders who are looking for something a bit more challenging.
There are no groomed slopes here, no cafes and no fancy chairlifts. Some of the runs even require you to walk up the mountain before you can ski down. However, what it lacks in finesse, Craigieburn more than makes up for in challenging runs, off-piste skiing and pristine backcountry.
There are dorms and private room options on the mountain so if you fancy a pretty remote getaway away from the busy slopes, make sure you check out Craigieburn.
If you are planning a trip to Christchurch, make sure you check out the latest deal on car rental in Christchurch and find out why we're one of New Zealand's favourite rental car companies.
Broken River – Canterbury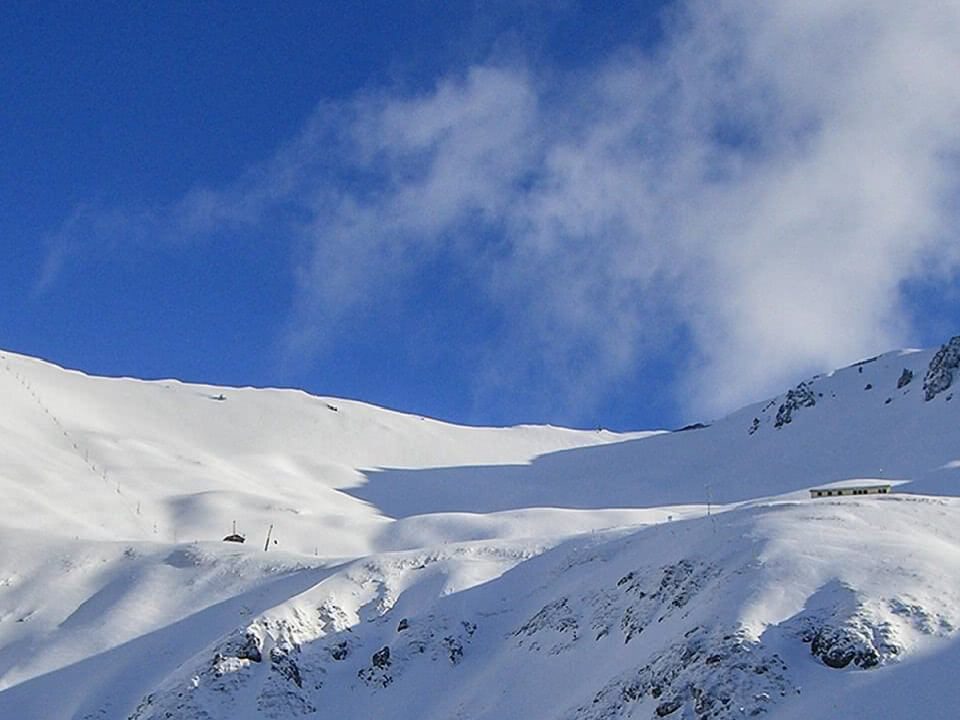 The Broken River Ski Area is a bit of a cross between Mt Hutt and Craigieburn in that it offers amazing off-piste skiing as well as terrain for beginners and casual skiers.
It's actually right next to Craigieburn and shares some of its characteristics. Great powder snow, beautiful backcountry surrounds and uncrowded slopes.
Broken River also has a snow school that run a number of programmes for children and adults of all abilities. There are group lessons, private lessons, women-only lessons, even one that teaches you how to teach friends and family.
For the more advanced there are off-piste skills courses and avalanche safety courses. They even have instructors in Telemark skiing for all those free heelers to help you with some technical tips for managing challenging situations.
Mt Dobson – Tekapo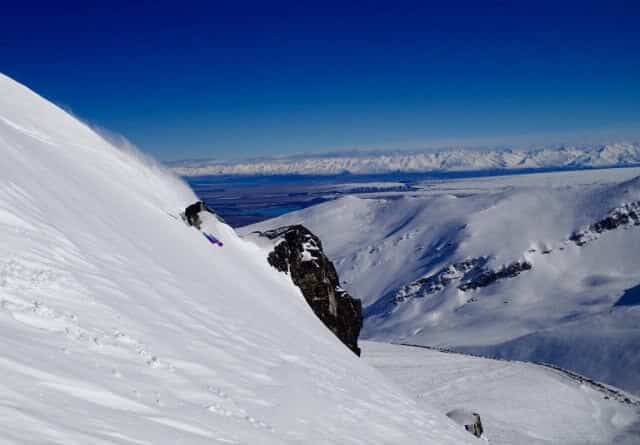 The Mt Dobson Ski Area is located just 20 minutes' drive from the beautiful and picturesque Lake Tekapo on the South Island.
In operation since 1979, Mt Dobson has a bit of everything and makes things easy. This starts with the journey there with its purpose-built access road to the highest car park of any ski resort in New Zealand.
The ski area has a nice mix of groomed trails and off-piste options to suit those who are just started and those who are a little more experienced. Its 14 trails comprise of 25% beginner, 50% intermediate and 25% advanced across 400+ acres of skiable area.
They are also well-facilitated with a snow school (with professional instructors), ski and snowboard hire, equipment rental, a large car park (220 spaces) and a café with a great range of pies and snack foods/beverages to rest and recharge.
Queenstown – Coronet Peak and The Remarkables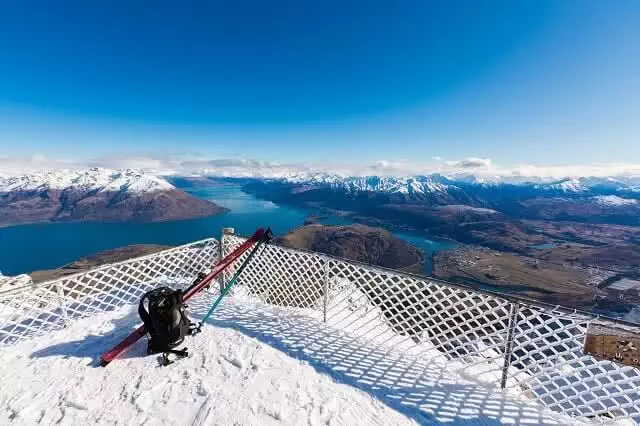 Saving perhaps the best 'til last, Queenstown is the most popular place to go skiing in New Zealand and for good reason. With access to four world-class ski fields within easy driving distance of the city, this is a great place to base yourself for some winter fun and some serious skiing and snowboarding action.
Coronet Peak was New Zealand's first commercial ski area when it opened in 1947 with only a single rope tow. It's come a long way since then and offers up some roller-coaster terrain making it one of New Zealand's most exciting ski resorts and a playground for snow lovers of any ability. Just a short 25-minute drive from Queenstown, there are 2 terrain parks, a tubing park as well as some great runs, the longest being 2.4 kms.
The Remarkables ski field is another short drive from Queenstown (around 35 minutes) and offers up a truly alpine experience. With terrain and facilities to suit all abilities, it's a popular destination with Kiwis and overseas visitors alike.
Despite having an average snowfall of 3.67m they still have 100 snowmaking guns covering their trails and 3 terrain parks. The longest run is 2.5 kms with plenty to do for beginners right through to the pros. They've great facilities at The Remarkables including 3 restaurants and cafes as well as a Mountain Ice Bar at Curvey Basin Junction.
Queenstown is also a great place to base yourself for some apres-ski. After a day on the slopes, the city offers up fantastic nightlife with great bars and restaurants and roaring fires to keep you warm.
If you are planning a trip to Queenstown, make sure you check out the latest deals on rental cars in Queenstown and find out why we're one of New Zealand's favourite rental car companies.
One last tip!
If you do hit the slopes this winter make sure you have all the right equipment for your rental car. Access to the slopes is often by road and unless you are catching the designated buses, you may need to add snow chains to your car which can be rented along with your car from GO Rentals.
Updated: 22 March 2022