Updated: 23 June 2020
The Mount Hutt Ski Field in New Zealand's South Island is an award-winning ski resort known throughout the country for its great snow, fantastic facilities and the stunning scenery of the Southern Alps. In addition to this, the surrounding area is rich with incredible natural features and has some amazing things to see and do, in and around hitting the slopes.
All lifts are open at the Mt Hutt ski resort and ready to welcome skiers of all abilities. If you've never explored the Mt Hutt ski region, there has never been a better time. GO local this winter and explore your own backyard – you will not be disappointed by what you find!
We thought we'd put together this great little travel guide to help you make the most out of your Mount Hutt ski trip that includes a few awesome extras as well!
View this post on Instagram
ABOUT MOUNT HUTT
Mount Hutt is located about 80km to the west of Christchurch and has a summit of 2,190m. The ski field boasts, amongst other things, the largest skiable area in the South Island and has quickly become a favourite of local skiers and snowboarders as well as international visitors from abroad.
Established as a ski area in the 1970s, it has won a multitude of national and international skiing awards in recent times and is usually also the first ski field to open in the South Island at the start of the ski season.
MOUNT HUTT SKI FIELD
With such a big ski area you really need to match it with well-run systems and facilities and that's exactly what they do at the Mount Hutt Ski Field. There's a lot to get through and we want to try and do it justice so we'll get into it straight away!
Mount Hutt ski fields
The Mount Hutt Ski Field covers 365 hectares of skiable terrain and also boasts the highest ski lift in the South Island reaching 2,086m, just a stone's throw away from the peak. These vast ski fields accommodate skiers and snowboarders of all ability which are broken down to 25% Beginner, 50% Intermediate and 25% Advanced. As well as starting early, Mount Hutt also has a generous amount of snowfall averaging around 4m a year, which enables it to have one of the longest snow seasons in the country. Its longest run is 2km and the vertical rise is 683m – a couple of facts that will please the enthusiasts. There are 4 chair lifts in operation including the high-speed 6 seater summit lift meaning you'll be up and down in no time. There are great off-piste areas for the adventurous to explore as well. All in all, you've got all the ingredients for an epic day on the slopes.
View this post on Instagram
Facilities for the kids
The great thing about Mount Hutt is that it's been managed with kids in mind with some great services and facilities. The first of these we're going to mention is for the tiniest ones in the troupe. 'Skiwiland' is a fully licensed early childhood centre for those aged 3 months – 5 years. There's plenty of snow play to be had for the little ones with a range of different experiences on offer. For the slightly older kids, aged 5 – 17 years, there's the Kea Club which runs programmes for kids of all ability so they can learn and pick up the skills they need to be confident on the slopes. It even includes lunch as well to keep them energised throughout the day.
Terrain parks
For the natural freestylers out there, you'll be able to express yourselves at one of the five terrain parks that you can visit. If you're a pro you'll head straight to 'Gunner Alley' where you can take on the jumps, snow features and rails the largest of which is 60ft! If that sounds a little extreme you can choose to go to the 'Jib Garden' which has over a dozen different rails to hone your skills. If you're just starting out on your freestyling quest, then a few hours at the 'Hoods Hideout Intro Park' will be the way to go where you'll find small snow boxes and snow features to find your feet.
View this post on Instagram
Lessons and rentals
As you'd expect from a great facility like this, they are fully equipped with great rental facilities (both performance and recreational) to service all the needs that you have. They can even provide you with clothing too should find yourself a little under-packed when you arrive. If you have your own gear that, of course, isn't an issue and you can even choose to keep your gear there overnight in their storage facilities. On top of all this, you can even book yourself in for group lessons or private ski or snowboard lessons if you want to learn from the best in the business!
Restaurants and cafes
Anyone who's ever spent a day on the slopes will know how energy sapping it can be so it's important to stay hydrated and nourished throughout the day. There are four awesome options to choose from during your day out at Mount Hutt Ski Field including a restaurant, cafe, coffee bar and an ice bar too. Our favourite is Huber's Hut which has a great a la carte menu and is one of the best alpine eating experience in Canterbury. They've got a lovely roaring fireplace for those colder days and a great deck to admire the spectacular views on the slightly warmer days!
View this post on Instagram
Queenstown Ski Deals from GO Rentals
THINGS TO DO AROUND MOUNT HUTT
With the skiing part of your trip all sorted, it's time to explore the other fun things to do around Mount Hutt that will make your trip even more memorable. Our favourites include:
Jet Boating
From speeding down the slopes to speeding across the rivers, jet boating is the perfect complement to your skiing trip for pure adrenaline junkies. The team at Discovery Jet can make this happen along the stunning Rakaia Gorge. Not only will you get the exhilaration from the jet boat ride itself, but you'll also be able to enjoy an altogether different view of the magnificent Mount Hutt. There is a range of different packages you can choose from (15 – 45-minute trips) as well as combos you can consider which include things like rafting and archery!
Rakaia Gorge Walkway
Another way to experience the Rakaia Gorge at a slightly less frenzied pace is via the Rakaia Gorge Walkway. As one of the highest rated things to do in the area, the Rakaia Gorge Walkway is a wonderful scenic 3 – 4 hour return walk maintained by the Department of Conservation. There are some fascinating geological and historical features to see during the walk which includes forest and shrubbery, ancient lava flows and former coal mining facilities and equipment. A very pleasant and manageable walk for all.
View this post on Instagram
Middle Rock Farm Tour and Farmstay
If you haven't had much of a rural upbringing and keen to get a taste of it then the experience at Middle Rock Farm will be the one to do. This high country sheep station farms over 7,000 sheep and when visiting you'll be fully immersed into their daily routines and way of life. The farm tour is a great way to do this, giving you the opportunity to see and partake in seasonal activities like sheepdog mustering, sheep handling and lamb feeding. If you want to complete the experience then you can add the farmstay package, staying in the Shearers Quarters where you'll get to enjoy all the other recreational activities of the farm and surrounding area.
Terrace Downs Resort
If you're seeking world-class pampering of the finest order you'll be able to indulge yourself at Terrace Downs. It's an outstanding golf resort at its core with a championship standard 18 hole golf course that attracts golfers from far and wide. On top of this, they also offer tranquil spa treatments, clay bird shooting and archery, trail riding, hunting, fishing and more. It's a place that will basically cater to your every need and a fantastic way to treat yourself to the very best in R&R.
View this post on Instagram
Horse Riding
The last activity on our list is one that combines adventure, history and natural scenery. High Country Horse Riding is the company that successfully manages to do this with horse riding experiences in the spectacular wilderness of the region. You'll journey the land just like the old pioneers did under the guidance of experienced riders. There are all sorts of different options to choose from including part day expeditions, full day and multi-day! All levels of rider are welcomed and accommodated and it's an experience that garners rave reviews from all.
GETTING TO MOUNT HUTT
Mount Hutt is approximately 2 hours drive from Christchurch. After picking up your GO Rentals car from our Christchurch rental branch, you leave the city heading west on State Highway 73 through the Canterbury Plains before turning onto State Highway 77. Before long you'll see the signposted Mount Hutt Ski Field! In heavier times of snowfall, it pays to have snow chains handy but we can help you out with those so just let us know!
MOUNT HUTT – A MEMORABLE SKI HOLIDAY FOR THE WHOLE FAMILY!
We hope you've enjoyed our travel guide to Mount Hutt with all the extras included. It's a great part of the country with some awesome snow on the mountain for all to enjoy!
Related Posts
Book a vehicle for this trip
We recommend: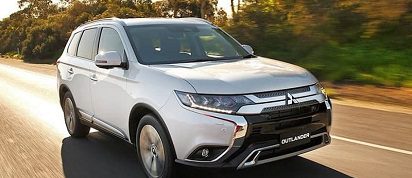 Large SUV
Mitsubishi Outlander
Seats

5 seats

Large Bags

1

Small Bags

2

Transmission

Auto trans