Hi there GO Explore fans! We regularly post up on our GO Explore Facebook page to find some top tips on the best places to visit in New Zealand and the best things to do in our beautiful country. With over 450,000 fans across the world, we get some fantastic recommendations and some top tips so we wanted to make sure we shared the best of them with you. Whether it's all-action adventure or something a little more off the beaten track that you are looking for, our fans come from all walks of life and they really do have the best tips for places to visit in New Zealand.
Here are the most recent travel tips from our GO Explore fans:
1.      Taupo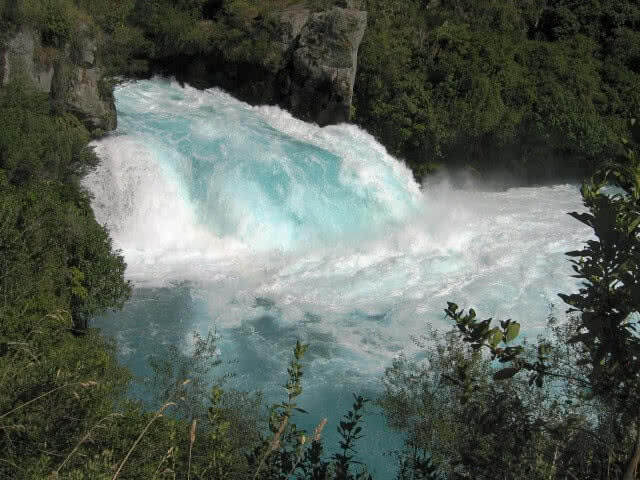 Michelle Ruchti-Jackson from Hawera right here in New Zealand recently took a trip to Taupo and was blown away by the wide range of things to do there whether it's admiring the  thundering waterfalls or relaxing in the hot pools.
2.      Palmerston North
Palmerston North may not be the first place tourist think of when planning a trip to New Zealand but there is plenty going on in this town with its 'beautiful esplanade' and the 'stunning Manawatu River Cycleway/Walkway'. Thanks to Norma Hansen, another New Zealander for the great tips.
3.      New Plymouth
Recently voted 2nd in the Lonely Planet's top 10 regions in the world for 2017, New Plymouth is also a favourite with our GO Explore fans. Rose Darling, who used to work in the city loves everything about the place, "…the museum, boardwalk and parks are wonderful and Mt Taranaki stands proudly overlooking this beautiful corner of earth". More top tips for things to do in New Plymouth come from GO Explorer Sarah Ellem:
4.      Wanaka
Wanaka is often overshadowed by its 'big brother', Queenstown however the town is a firm favourite with our Go Explore fans. Top tips for things to do in Wanaka include:
Climb Roy's Peak – Carol Whyte
Do a skydive – Steve Essery
Visit the National Transport and Toy Museum – Ruth Wigglesworth and Michael Dawes
Check out the Wanaka tree – Carly Webster
If you want more tips for things to do in Wanaka, check out our recent blog from GO Explorer Carly who took an adventure around the lower South Island. We also think Diarmuid Coffey sums up Wanaka perfectly; "There is a quiet joy in being where most haven't".
5.      Nelson/Abel Tasman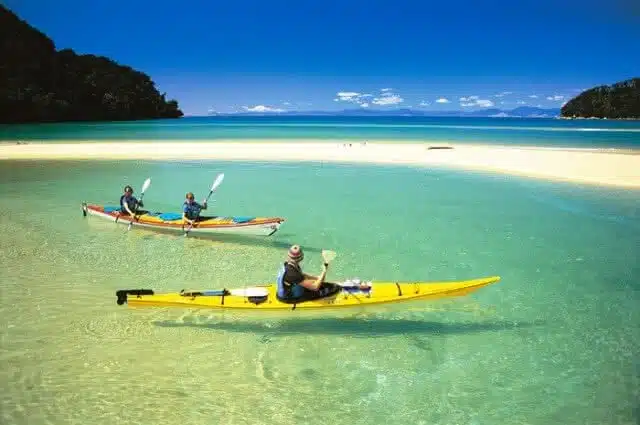 A place that comes up time and time again in our comments and suggestions for places to visit is Nelson and more specifically the Abel Tasman National Park. People can't get enough of the place! It's easy to understand why. Whether it's exploring the stunning beach at Golden Bay, tackling the monster Takaka Hill or kayaking around the tranquil bays in the park, the Abel Tasman is undoubtedly one of the most unspoilt destinations in New Zealand and that's saying something! One of our favourite comments about the region came from Christine Burney:
If you're in need of a set of wheels for your Nelson visit, make sure to check out our Nelson car rental location!
Exploring New Zealand with GO Rentals
We have barely scratched the surface of all the amazing places to visit in New Zealand and throughout the year we will be relying on our GO Explore fans to keep on letting us know their favourite places and top tips.
As well as keeping you up to date with all of New Zealand best activities, events and destinations through our blog, we also have a comprehensive road trip planning tool which helps you to plan your journey around New Zealand whether you are heading North to South or South to North. The road trip itineraries are packed with great tips from our GO Explore fans, letting you know the best places to go and what to do on the way. There are some real hidden gems in and amongst the major tourist attractions so if you are planning a trip to New Zealand, make sure you check out our Trip Planner tool. Check out our latest car rental deals at all four of our New Zealand rental car locations.
Coming soon
Due to popular demand, we are currently working on a new 'Complete Guide' section which will go into lots of detail about some of New Zealand's most popular tourist destinations. We are inundated with requests for tips on places to stay, the best places to eat out, where to grab a drink and which are the best beaches so we have started to pull together all the tips we get and will be launching our complete guides soon so watch this space!
Book a vehicle for this trip
We recommend: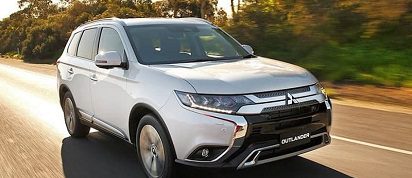 Large SUV
Mitsubishi Outlander
Seats

5 seats

Large Bags

1

Small Bags

2

Transmission

Auto trans