Wanaka is one of New Zealand's premier holiday destinations. It started out as one of the country's best-kept secrets where people in the know would visit for a day trip or weekend away. As time has gone on, however, it has quickly become a sought-after destination in its own right, rivalling the tourist hotspot of Queenstown which itself is only an hour's drive away. Wanaka has its own vibe by comparison and offers a different sort of experience at a slightly more relaxed pace but one that still boasts plenty of things to see and do.
Winter in Wanaka
Wanaka is definitely a town for all seasons but like Queenstown, it is perhaps at its best during the winter months. There is something pretty special about seeing the snow-capped peaks all around you whilst you sit back in front of a roaring fire with a nice glass of red, reflecting on an awesome day on the slopes. Not only is there great adventure to be had in Wanaka it's also a great place to kick back and relax with some great accommodation options and some tasty places to grab a bite to eat. It may be less flashy than Queenstown and the nightlife is not quite as vibrant but if you're looking for a quiet getaway, then Wanaka certainly ticks a lot of boxes.
Top 5 things to do in Wanaka
With so much to do in Wanaka and the surrounding area, we've pulled together a list of our top 5 things to do and places to go when you're next in town. Some of these are seasonal activities like skiing or taking a dip in the lake but hopefully, you can take some inspiration no matter what time of year you are visiting!
1.      Exploring the Mt Aspiring National Park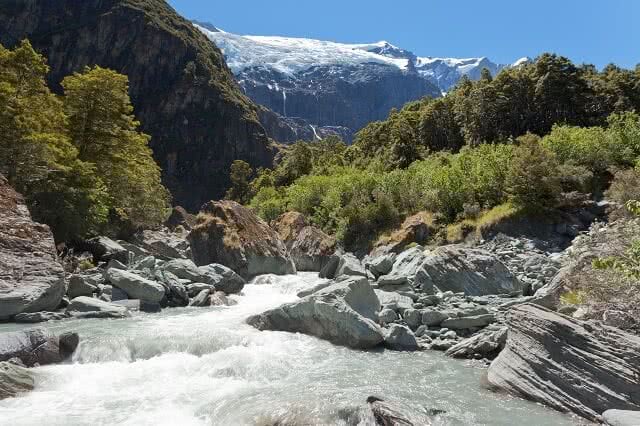 As soon as you drive into Wanaka, you will be immediately awestruck by the stunning landscape all around which is formed by the Mt Aspiring National Park – part of a World Heritage Area. As the name suggests, Mt Aspiring is the 3,027m centrepiece of this stunning national park but you don't have to go far to discover a landscape teeming with glaciers, roaring waterfalls, flowing rivers and lush native beech trees. Exploring the park can be done however you like – tramping, jet boating, kayak or strapping on a pair of crampons and really going for it. However you choose to explore the park, you'll not be disappointed and a full day out will earn you a hearty feed when you get back to town.
2.      New Zealand's best skiing and snowboarding
Whilst Queenstown is definitely an apres-ski sort of place, Wanaka focusses more on attracting the hard-core ski and snowboard nuts who are more about the snow than the after-party. Wanaka has the luxury of easy access to five international ski areas and was voted as one of the world's 25 best ski towns by National Geographic. The two main ski areas are Cardrona which is perfect for beginners and intermediates and Treble Cone which boasts uncrowded slopes and fantastic off-piste terrain. To make it even better, our customers are also able to get a 10% discount on ski passes at both Cardrona and Treble Cone! For a different type of ski experience, you can also go to the Snow Farm which offers cross country skiing, snowshoeing and other snow-related activities in the Snow Fun Zone. Wanaka is such a great base for skiing and with all the ski fields within easy driving distance, what are you waiting for?
3.      That Wanaka Tree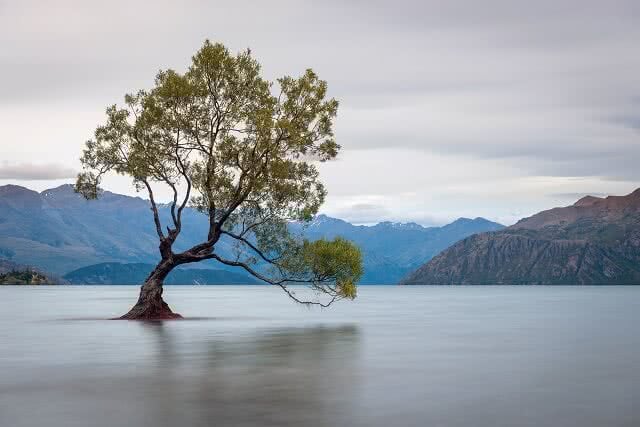 One can't go to Wanaka without seeing the famous 'That Wanaka Tree', the dream of Instagrammers the world over with good reason. For decades it sat just off the shores of Lake Wanaka without much notice or attention to the locals, oblivious to what was at their doorstep. Then, gradually over time (a common theme when it comes to Wanaka) photographers began taking absolutely stunning photographs of 'That Wanaka Tree' usually at sunrise/sunset with the exquisite backdrop of mountainous peaks in the background. There's something that's just so hauntingly beautiful about the tree in solace against this setting that takes the breath away. As good as it looks in photos, it looks even better in person.
4.      Get out on the water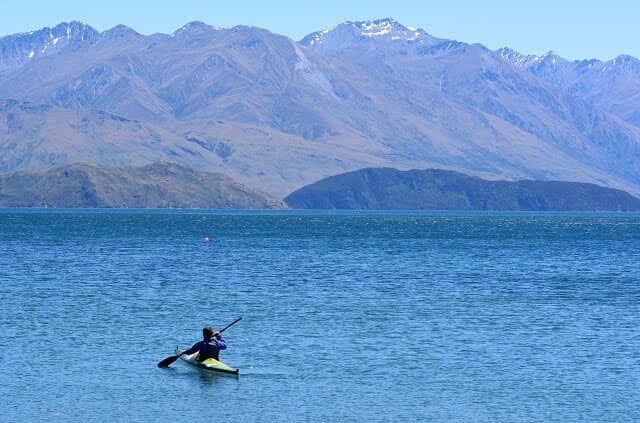 This one is more for the warmer seasons but a great way to explore the Wanaka area is out on the lakes or the rivers that surround this beautiful town. For many visitors in the summer, this is the main reason for their trip to Wanaka and you can't blame them. With two lakes to choose from, there's every possible water activity you could think of from sedate sailing to high-velocity jet boating. Kayaking is one of the most popular water sports down here and is a great way of exploring the water and getting some stunning views of the town and surrounding mountains. The best thing about getting out on the water is that there is so much of it that you can go for hours without seeing another soul which all adds to the peace and tranquillity of it all.
5.      Quirky attractions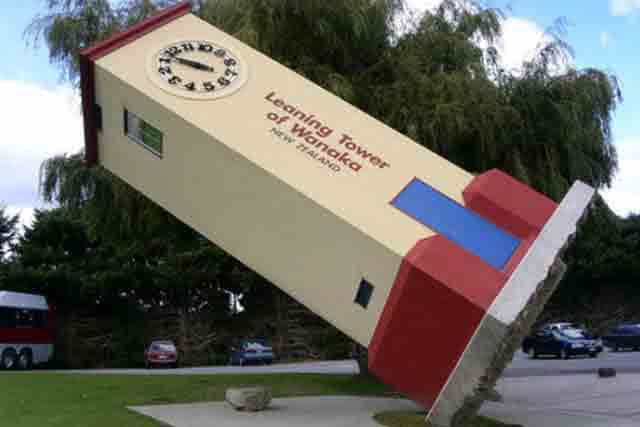 We can't complete a top 5 list of things to do in Wanaka without mentioning some of the more quirky attractions in the town. Our favourite by far is Puzzling World where you can literally get lost for hours in the great maze, get fooled in the illusion room (where water actually goes uphill!), check out the Roman toilets and more. It's a great place to spend a few hours (depending on how lost you get in the maze) and is tremendous fun for all ages. Our other favourite place is Cinema Paradiso. This small classic movie theatre is located in the heart of the town and features comfy old sofas, three seats inside a Morris Minor car and an awesome café serving delicious food before during and after your cinema showing. We definitely recommend trying the hot baked cookies – delicious!
Where to stay
There are of course plenty of accommodation options in Wanaka, however, if you're wise enough to book your Queenstown rental car through us having flown into Queenstown Airport, you'll be able to take advantage of a couple of great accommodation deals. The first is the 10% discount for our customers at the Bella Vista Motel Wanaka. The motel is a Qualmark rated 4 star accommodation that's right in the heart of the town centre and only 150 metres from Lake Wanaka itself. A popular spot for skiers during the ski season, it has free onsite parking and a good range of studio and one-bedroom units to choose from.
Another great accommodation option to consider is to book through Ezibed.com. Ezibed.com is a great website from which you can easily book accommodation while in New Zealand, including your stay in Wanaka. They have over 450+ hotels, motels, B&B's, Holiday Parks, Apartments and Lodges on the website which gives you a great range of options to choose from. Once again, our GO Rentals customers get a 10% discount when booking through this service.
You can learn more about these deals and more through our GO Play Card.
Where to eat
Again, there are plenty of eating options in Wanaka but our favourite has got to be the Speights Ale House which is situated right opposite the lake in the heart of the town. With outdoor decks that catch the sun all day, it's the perfect place in the summer months but in the winter, it's great to settle into a lovely warming environment. They have an awesome selection of Speights Beer to suit any taste from their dark and heavy porter to something a bit lighter like a Summit Ale. Then there's the food – good old fashioned pub grub but taken to a gastro level. From the bangers and mash to the fish and chips, everything is a hearty plate which is perfect after a day out exploring.
We absolutely love a trip to Wanaka and there is no better time than now to make a visit and get out exploring. It's only a short drive from Queenstown or you can take the longer route in via Christchurch. However you arrive here, Wanaka never disappoints!
If you are looking at booking a trip to Wanaka, make sure you check out the latest deals on car rental in Queenstown or hire cars in Christchurch and find out why we're one of New Zealand's favourite rental car companies.
Book a vehicle for this trip
We recommend: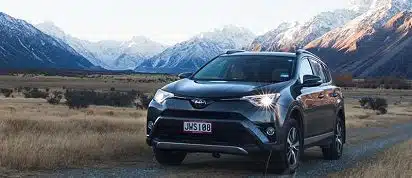 Intermediate 4×4
Toyota Rav 4
Seats

5 seats

Large Bags

3

Small Bags

4

Transmission

Auto trans
Related Posts