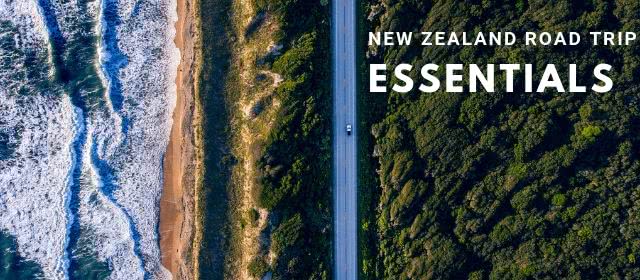 Whether you're heading off in your own car or you're renting a car for a New Zealand road trip, there are some essential items that you need to pack to make sure the trip runs smoothly and everyone is comfortable and entertained at all times!
Whether it's a short hop to see friends in another part of town or you're heading off on a month-long adventure around New Zealand, we've got the perfect checklist of essential items you need to pack for your road trip.
Everyday essentials for all seasons
No matter what time of year you're travelling, there are a few everyday essentials that you should always ensure you've got packed when you set out on your journey – these include:
Maps (paper and electronic)
Paper Maps – it's easy to forget a time when we all relied on paper maps but wait until you hit an area with no phone reception and you will soon be reaching for the glove box for the paper maps! You can pick up free maps at all our branches when you collect your rental car so make sure you're covered for your whole journey.
Electronic maps – Google Maps is the obvious go-to for anyone heading out on a road trip these days and on the whole, you can't go far wrong unless you run out of battery (see below) or you have no reception. Google does provide the option to download maps before you head off which is great or you can also use Maps.me which is a free app that also allows you to download detailed maps which can be used offline and without phone service and acts as GPS.
Cash
Here in New Zealand, we get so used to using Eftpos wherever we go that many of us no longer carry cash. There are, however, situations where cash is still king – parking meters and road tolls are two of the most common but also donation boxes if you can spare some change.
A notebook and pen
Whether it's keeping track of the score in some sort of road trip game, noting down someplace you enjoyed visiting or leaving your details in case of an accident, a pen and notepad is always handy.
First aid kit
Basic supplies such band-aids, bandages, antiseptic and safety pins can be invaluable when the closest town is 100km away!
Insect repellent
Bugs in the car are not fun but you will mainly need this when you get out to admire one of the many stunning views you will find around New Zealand. Mosquitos and sand flies are the main culprits you will want protection from.
Water
It can get hot in New Zealand in the summer and there's nothing worse than being stuck without water – especially if you have a long stretch of road with no sign of a dairy any time soon. Keeping hydrated no matter what time of year is important so try and pack a large bottle of water per person in the car.
Toilet roll
Don't get caught short! Whether it's an unstocked rest stop or a roadside emergency, having loo roll on hand will be a lifesaver!
Winter months essentials
If you are travelling around New Zealand in the winter months, especially in the lower North Island and South Island, there are a couple of additional things you might want to pack:
Snow shovel
This is only necessary if you are tackling the more mountainous roads of the South Island or central North Island.
Ice scraper
This is a great one for tackling the early morning frost and ice – definitely better than using your bank card that's for sure!
Umbrella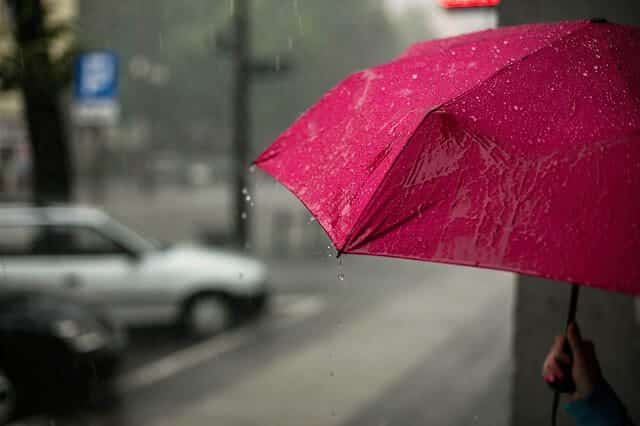 This one is not limited to winter as we can get some pretty torrential downpours at any time of the year but it is definitely great to have one on hand for such occasions.
Staying connected and having fun
In this digital era in which we live, staying connected on your road trip is essential. So is having fun. Make sure you pack all the following to ensure that everyone stays connected and entertained on your New Zealand Road Trip:
Phone chargers/USB cord
A portable charger is essential. Most of our rental car fleet has USB connectivity for charging your devices on the go and if not, you can still use the cigarette lighter socket (12VDC).
Bluetooth hands-free kit
It is illegal to operate a mobile whilst driving in here in New Zealand. If you're the driver, make sure you plan ahead and use a hands-free kit to keep you focused on the road. A lot of our new rental vehicles offer Bluetooth Connectivity for your phone but there are personal devices available for purchase here in New Zealand
A banger of a road trip playlist
Whilst our radio stations are pretty good, there is nothing like having your own sing-a-long tunes blasting out. Spotify is a favourite of the GO Rentals team and it's great to get a collaborative playlist going with your road trip companions to ensure everyone is catered for in the music department! If you need some inspiration, check out some of our suggested road trip Spotify playlists!
Camera and charger
A road trip around New Zealand is not just about the destination – it's about the journey. All throughout New Zealand, you will come across amazing scenic lookouts and beauty spots which will soon have you pulling off the road. Whilst phones have great cameras these days, make sure you capture everything in full high-definition glory and have your trusty camera close at hand.
Campable Wifi
If you're a traveller here in New Zealand, chances are your data package may not be that great. Our Campable WiFi Connect devices are perfect for the car, hotel room or even camping and provide you with access to the internet throughout your journey. Add them to your rental car booking and stay connected!
Kindle/e-Reader
Some people love to read in the car and there is nothing better than a Kindle or e-Reader to pass the kilometres away. Not recommended for those who suffer from car sickness!
Travel games
Whilst eye-spy may be a fallback, for those who like to stay entertained on the road, think about packing a couple of games that can be played on the go. Electronic games are popular with the kids but old school games like Uno or Rummikub are still popular.
Travelling in comfort
Someone once said, "A good road trip is a comfortable one" and we couldn't agree more! Making sure you have all the essentials packed to make your trip as comfortable is possible is crucial so make sure you include the following:
Sunglasses
Hopefully, everyone will have their own pair but it's always worth having a spare pair in the car at all times for those occasions when sunglasses get left behind. Nobody likes to squint!
Blanket
This one is definitely more of a winter one, but some people just like to snuggle up in a blanket if they are trying to squeeze in a road trip nap.
Travel pillow
Whether it's your favourite pillow from your bed at home or a special travel pillow, happy passengers and comfortable passengers.
Water flasks
We love a good water flask here in New Zealand. They're great for keeping water cool in the summer and they're also great for the environment as you won't need to stock up on plastic water bottles at the petrol station.
Hand sanitiser
There are times when it's not always possible to wash your hands – keeping a hand sanitiser close at hand will ensure you keep those germs away.
Ibuprofen/Paracetamol
Whether it's a headache or sore muscles, having painkillers on hand means you will hopefully arrive at your destination pain-free and ready to go.
Reusable shopping bags
This is almost an essential in every car these days with the ban on plastic bags across supermarkets in New Zealand. Super-practical for all sorts of things, a reusable shopping bag is a road trip essential.
Chewing gum/Mints
There's nothing worse than being in a confined car after a night out which involved a lot of garlic. Always have chewing gum or mints on hand to keep the car smelling minty fresh.
Sunscreen
New Zealand is notorious as having one of the highest skin cancer rates in the world thanks to the lack of ozone above our country. Don't think the glass on your car will protect you from the sun's harmful rays and make sure you slip, slop, slap and wrap, even when you're sitting the car.
Wet wipes
A quick tramp at one of the stops along your way can soon turn into a sweaty one. Fear not – with wet wipes on hand, you've essentially got yourself a mini-shower experience and you will stay fresh for the rest of your trip.
Lip balm
If you are travelling with girls, a lip balm will rarely be far from reach but just in case, make sure you pack one in the car for easy access for all passengers and the driver.
Tissues
A handy pack of tissues always comes in handy – from blowing your nose to mopping your brow.
Snacks
Last but not least is snacks. Good snacks can make or break a great road trip. They can elevate it from being good to being awesome. Whether you've got a sweet tooth and you are partial to a pineapple lump or maybe a peanut slab or you've got more of a savoury tooth and you hanker for a butty on the road – making sure you have catered for everyone in the car is important to keeping everyone's spirits up. We do have great dairies and petrol stations where you can stock up but packing a few essentials will keep the hanger at bay.
Round-Up
So, there you have it – the GO Explore Guide to road trip essentials. Obviously, the length of your trip will dictate how many of these items you're likely to need but making sure you're well prepared is half the battle – this handy checklist should help to ensure you hit the road in comfort.
Missed something? Let us know if there is something we're missing off our list and we will add it in.