Updated: 16 April 2021
Dunedin is awesome. There are so many things to do in Dunedin that it was our hardest task this week to narrow this list of things to do in Dunedin down to just 11. No matter the time of year, Dunedin is such a fun place to visit. Whilst Queenstown takes all the accolades as the adventure capital of New Zealand, Dunedin quietly goes about its business of being awesome. If you're one of our Australian visitors planning a trip to New Zealand or even an international visitor planning ahead, we urge you to read on and maybe add Dunedin to your travel itinerary – you won't regret it we promise.
If you're interested in exploring the Deep South in New Zealand, there's no better city to start with than Dunedin. As the second-largest city in the South Island, it has a great mix of things to see and do – from fascinating historical sites to some great natural wonders. If you need a car for your visit, we have car rental branch located at Dunedin Airport
The one thing they all have in common is they are loads of fun and we thought we'd share the pick of our favourites here!
1. Tackle the steep slopes of Baldwin Street
Dunedin is home to arguably the most famous street in the country, Baldwin Street. What makes Baldwin Street so special is that it has been known for years as the steepest residential street in the world. This fact has become a little controversial lately as Ffordd Pen Llech in Wales, recently claimed the title (according to Guinness) but it remains a great attraction and a worthy physical challenge at 350 metres long with a slope of around 19°. Take on the challenge and try to run all the way from bottom to top!
View this post on Instagram
2. High Tea at Larnach Castle
One of Dunedin's many unique attractions is Larnach Castle, the only castle ever built in New Zealand. As a relatively young country, the time of castles had come and gone by the time European settlers arrived here. However, in the 1800s, a wealthy individual named William Larnach decided his family needed a castle to live in so went about building one. It's been lovingly restored and is full of fascinating artefacts and furnishings from around the world. The High Tea served in the Castle's ballroom is also an absolute must.
View this post on Instagram
3. Surfing at St Clair Beach
You probably wouldn't automatically think about surfing when it comes to fun things to do in Dunedin, but it has a great surf beach right on its doorstep. St Clair Beach, less than 10 minutes' drive from the middle of town, has one of the most consistent surf breaks in the country. This makes it easily one of the most popular surf beaches in the South Island. It also has a fantastic hot saltwater pool at the end of the beach which is great to enjoy after a good workout riding the waves.
View this post on Instagram
4. Wander through the historic Dunedin Botanic Gardens
The Dunedin Botanic Gardens were the first botanic gardens in New Zealand making them a beautiful and historically significant place to visit. They have an impressive variety of plant collections to admire as well as features like the Duck Pond, Winter Garden Glasshouse and the Water Garden. It's also a place that regularly hosts events and exhibitions which makes it an even more fun experience.
View this post on Instagram
Image credit: @findingmyway_home
5. Mountain Biking on Signal Hill
One of the best vantage points in the city can be found at the summit of Signal Hill which you can walk to from the Dunedin Botanic Gardens. The walk is very pleasant but if you want to get adventurous then you should definitely get yourself a mountain bike and try one of the many tracks that exist there. It's considered a bit of a gem for mountain bikers with options to suit all abilities. Whichever way you choose to get to the top, once there, you'll enjoy panoramic views of the city and the Otago Peninsula.
View this post on Instagram
6. Step back in time on the Taieri Gorge Railway
Everyone loves the charm of a vintage train ride and the Taieri Gorge Railway delivers that and more. Known as one of the most scenic train journeys in the country, the Taieri Gorge Railway is one that never disappoints. Departing from the historic Dunedin Railway Station you'll enjoy a 4 ½ hour ride through the Taieri River Gorge. You'll pass over a number of stunning bridges and ten tunnels including the Wingatui Viaduct (second largest operational wrought iron structure in the world). It's a great experience that'll make you feel like you've stepped back in time.
View this post on Instagram
7. Tunnel fun at Tunnel Beach
What's more fun-sounding than a beach with tunnels?… Not much we can assure you which is exactly what Tunnel Beach has to offer. Hand-carved by pioneers in the 1870s, the tunnels were excavated to give access to the secluded beach below its impressive cliffs. The whole area is a picture-perfect sight and the tunnels make it an incredibly unique place to visit. It has also been a place where a good number of fossils have been found which will get the kids even more excited.
View this post on Instagram
8. Be fascinated by the Toitū Otago Settlers Museum
Dunedin has a number of fantastic museums and one of the most highly rated is the Toitū Otago Settlers Museum. This world-class institution looks closely at how early Maori, European and migrant settlers lived and established their lives in New Zealand. The museum gives visitors a highly interactive experience with a great collection of permanent and visiting exhibitions. It also underwent extensive renovations in 2012 with state-of-the-art facilities everywhere you look.
View this post on Instagram
9. Hit the streets following the Dunedin Street Art Trail
If you're a fan of art and like to stretch the legs then the Dunedin Street Art trail is something that will tick both those boxes. The self-guided walk follows a route that takes around 90 minutes and includes 30+ walls of art along the way. The art or show is incredible and has been drawn by both local and international artists. It's a great opportunity to get some fantastic photos that will pop with colour and imagination.
View this post on Instagram
10. Be amazed at the Royal Albatross Centre
The Otago Peninsula is home to some amazing birdlife and the Royal Albatross Centre hosts some of the most magnificent there is. We're, of course, talking about the Royal Albatross, one of the largest species of bird there is. The Otago Peninsula is the only breeding grounds for the Albatross to be found on the mainland anywhere in the world. The Royal Albatross Centre is a wonderful place to observe them in their natural habitat.
View this post on Instagram
11. Take a Brewery Tour at the Speight's Ale House
One of New Zealand's most iconic breweries, Speight's, has its home brewery in the heart of Dunedin and the brewery tour is one of the most fun things to do when visiting. They've been brewing beer at the same site since 1876 and the tour shares some magnificent stories and insights about everything they do. You'll get to see, smell and taste the ingredients that go into making their brews before the all-important tasting itself. Afterwards, you can enjoy a nice hot meal in their equally great bar. What's not to like!
View this post on Instagram
Some Great Fun Things to Do in Dunedin
As you can see, there are some awesome fun things to do in Dunedin covering a wide variety of interests. We hope this list inspires you to book your next trip soon for the ultimate experience of the Deep South.
Related Posts
Book a vehicle for this trip
We recommend: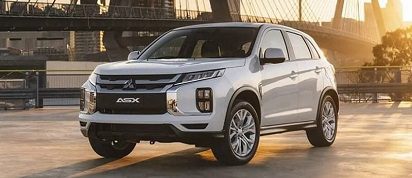 Compact SUV
Mitsubishi ASX
Seats

5 seats

Large Bags

1

Small Bags

2

Transmission

Auto trans