Summer has officially landed. As we head into the festive period and people are allowed to travel around New Zealand once more, it feels like summer has really arrived here in New Zealand. It felt like 2020 was a crazy year but after the past few months since August, there has never been a better time to get out and explore beautiful Aotearoa.
Whether it's getting out and exploring your local area or planning a bigger trip somewhere new in New Zealand, now is the time to get planning a summer holiday and get back to doing the things we all love. From lazy days on the beach to hiking one of New Zealand's Great Walks – let's really make the most of the summer months and give a little back to all those businesses that have done the hard yards in 2021.
With so many places to choose from to spend your summer holiday, we wanted to give you a few ideas for places to go this summer. We're not reinventing the wheel here though. These are some of the most popular holiday destinations in New Zealand and for good reason – they are all A-MAZ-ING.
Holiday destinations in New Zealand
No matter where you go, it's like something out of a picture postcard. From the snow-capped peaks to the white sandy beaches, the sparkling coves to the rainforests – New Zealand is a paradise waiting to be explored.
Getting around our beautiful country is also pretty easy going. Self-drive holidays are the most popular way of getting around – the flexibility to stop and admire each and every beauty spot is something you just don't get on a bus (ps, did we mention we're one of New Zealand's best when it comes to customer satisfaction in the car rental sector?)
If you are planning on a visit to New Zealand this summer or you're simply after some inspiration for new places to visit, this is our own definitive list of 12 places you have got to visit this summer.
1.      Abel Tasman National Park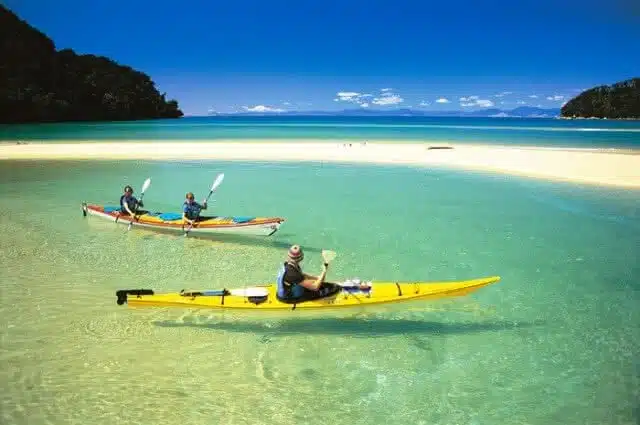 The Abel Tasman National Park is one of our all-time favourite places to visit during the summer. This is one of the areas in New Zealand that receives the most hours of sunshine and the summer months are usually hot, hot, hot! If you are looking for action, then hire a kayak for the day and head off exploring the park's stunning little bays and coves. For the super-active, why not give the Abel Tasman Coast Track a go – one of New Zealand's nine Great Walks, it's a stunning 51km tramp with some unbelievable views.
Nelson and Marlborough Complete Guide
2.      Bay of Islands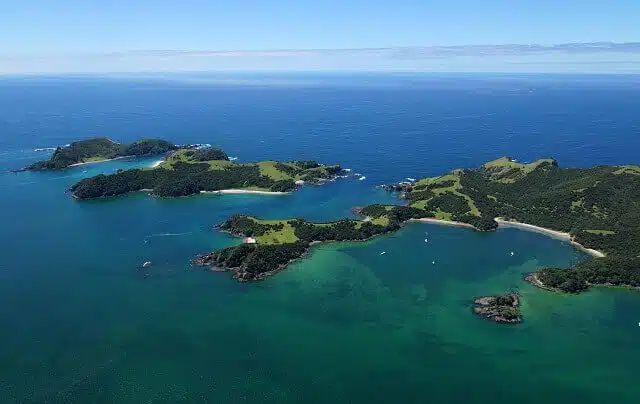 Whether you're a tourist or a local, the Bay of Islands is a holiday hot spot. Located just a three-hour drive from downtown Auckland, the Bay of Islands is a truly magical place. With 140+ islands to discover, we recommend getting yourself booked onto one of the numerous cruises that run out of Paihia. We have some great deals available through our exclusive GO Play programme so make sure you rent your car with GO Rentals to save money! Getting out onto the water, you are likely to come across some pretty awesome marine life including dolphins, whales and even penguins.
3.      Coromandel Peninsula
Another favourite amongst Auckland holiday-makers, the Coromandel Peninsula is just a short 2.5-hour drive from our Auckland City car rental branch. Despite the proximity, it feels a thousand miles apart. Escape the hustle and bustle and discover craggy mountains cloaked in native forest and a huge coastline of golden sandy beaches. Two must-do activities on the peninsula:
Take the hike to Cathedral Cove – you won't be disappointed
Dig your own hot tub at Hot Water Beach and sit back and relax
4.      Dunedin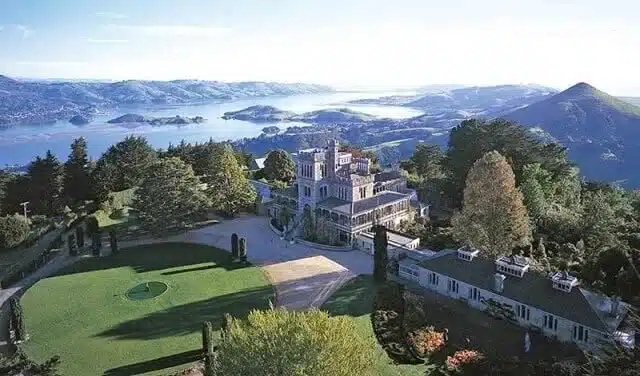 The road to Dunedin is the one less travelled by Kiwis and visitors alike. However, those who don't venture down to the far south know not of what they are missing. Dunedin is a spectacular place to visit during the summer months when the temperature can hit the low 30s and the Otago Peninsula basks in a few months of glorious sunshine. Dunedin has a lot to offer. From the hidden delights of Tunnel Beach to the magnificence of Larnach Castle to the diverse wildlife that calls this corner of New Zealand home. We urge you to think outside the box this summer and take a trip to Dunedin – it won't disappoint. Great news if you are planning a trip to Dunedin – GO Rentals opened the doors on their new branch at Dunedin Airport in May 2019 making car hire in Dunedin a whole lot better!
5.      Fiordland National Park and Milford Sound
We're not sure any list of anything at all in New Zealand is complete without mentioning Milford Sound! Without a doubt one of the most popular destinations in the country, Milford Sound should be a 'top of the list' item for any visitor to New Zealand and a must-do for anyone living here. Located in the Fiordland National Park, this World Heritage Site is truly spectacular. Take a cruise out to the Sound or for the energetic, try tramping the Milford Track – another of New Zealand's great walks.
6.      Franz Josef Glacier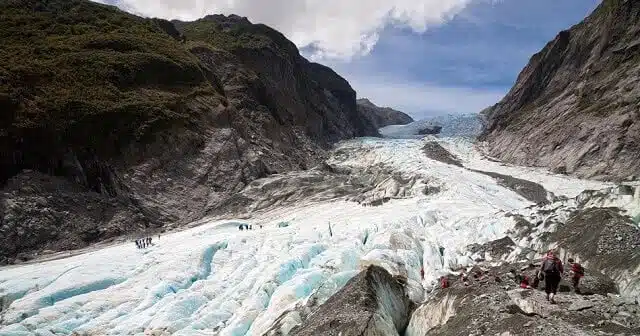 It's a close call whether it's better to visit Franz Josef in the summer or the winter. For us, summer just pips it even though you miss out on the surrounding snow-capped mountains (there will still be snow on the highest peaks!). With the summer sun shining down, it's so cool to take a helicopter ride up onto the glacier for a day of exploring. Discover spectacular blue ice caves and take a peek down some cavernous drops as you get to take in the full magnificence of the Franz Josef Glacier from high up above.
7.      Mt Maunganui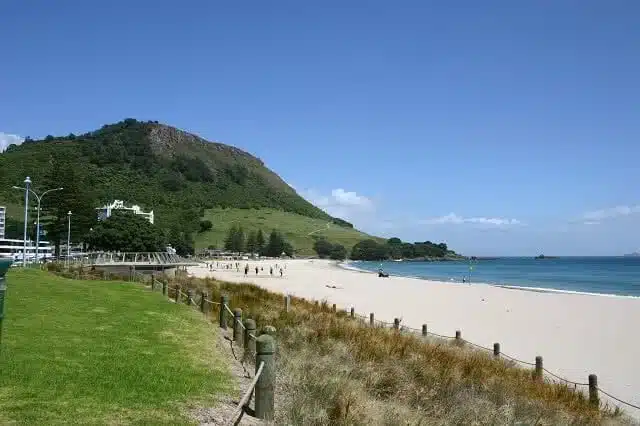 The Mount as it is affectionately known by the locals is an awesome place to visit in the summer months. As beaches go, the one at The Mount is hugely impressive. There aren't many beaches in the world that have an extinct volcano just sitting at one end! Mount Maunganui provides the perfect backdrop to this lively coastal city. It's also a great spot to head up to watch the sunrise. The Mount is a great place for surfers, sunbathers and those looking for a good time with plenty of places to go out to eat and drink.
8.      Napier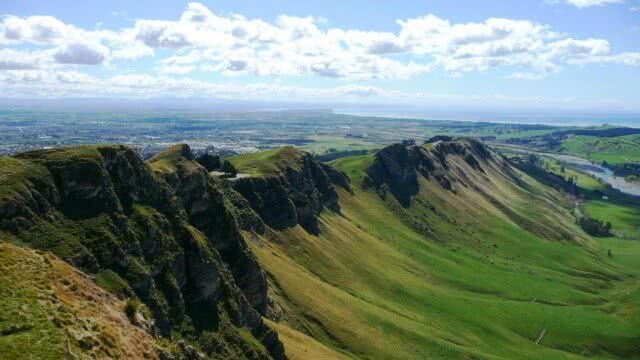 Napier is a wine-lover's paradise. Located in the Hawke's Bay, another of New Zealand's sunniest destinations, the grapes down there simply thrive – in particular, the red varietals. With plenty of cellar doors, it's a great place to go and do some sampling and the vineyards tend to have pretty spectacular locations. If wine is not your thing, there's plenty of other activities to keep you occupied from world-class golf to amazing wildlife to the stunning art deco buildings of Napier and nearby Hastings. With plenty of summer sun, this should be on your list of places to visit this year.
9.      Rotorua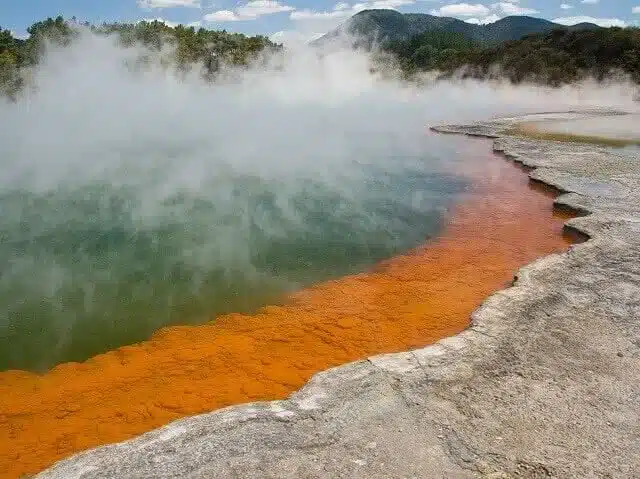 Rotorua is known as the adventure capital of the North Island. Located just a short 3-hour drive from Auckland, Rotorua is jam-packed with things to do. Rotorua is an area of significant geothermal activity and there are heaps of attractions. Our favourite is Wai-O-Tapu where you can go and check out the world-famous Champagne Pools. Outside of geothermal activities, Rotorua is also a haven for mountain bikers. The city plays host to some of the world's biggest mountain biking events and attracts thousands of mountain bikers every year to ride the surrounding hills and forest trails. Once you get past the smell (the sulphur is pretty pungent!) Rotorua is an awesome place to spend a few days.
10. Tekapo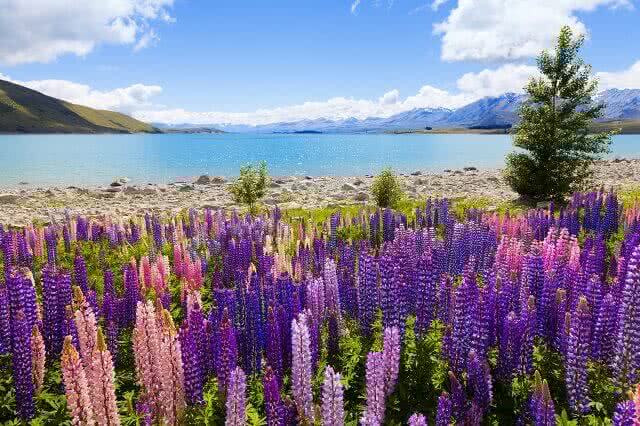 Located almost half way between our Queenstown and Christchurch branch, Tekapo is an awesome place to visit in the summer. The colour of the water is absolutely captivating – the turquoise waters look like someone has dropped in some food colouring! On a hot day, the water certainly looks tempting and plenty brave the waters but be warned – they're glacial so they don't tend to warm up no matter what time of year you visit! Away from the water, make sure you take the drive or hike up to the top of Mt John where you will find the observatory as well as some pretty amazing views down over the lake and township.
11. Tongariro National Park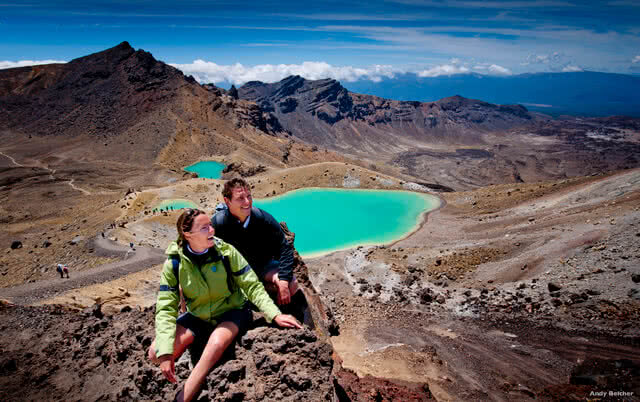 In the centre of the North Island is one of New Zealand's gems. The Tongariro National Park is a dual World Heritage Site due to its spectacular volcanic features as well as its importance to the Maori culture. The park is home to New Zealand's best one day walk – the Tongariro Crossing. Thousands of people every year take the 19.4km tramp through this spectacular National Park, carving their way between towering volcanic peaks and past shimmering emerald lakes. For movie buffs, the Tongariro National Park is also home to Mt Doom – made famous in the Lord of the Rings and Hobbit trilogies.
12. Queenstown
Last but certainly not least on our list of places to visit this summer is Queenstown. Whilst thousands of people flock to the city in winter to enjoy the skiing and snowboarding, Queenstown is also an awesome place to visit in the summer. As the adventure capital of New Zealand (sorry Rotorua!) there is so much to do here no matter what you're into. From the all-action bungee jumping, skydiving, jet boating and paragliding to the more sedate wine-tasting, lakeside walks and cruises, this is a city that is always alive. Queenstown's location means it's also a great base for exploring – nearby Arrowtown, Cromwell and Wanaka are all within driving distance for day trips so there is a lot of exploring to be done in and around Queenstown in the summer months.
If you are planning a trip to Queenstown, make sure you check out the latest deals on rental cars in Queenstown and find out why we are one of New Zealand's favourite rental car companies.
So, there you have it. Our list of 12 places you simply must visit this summer on a trip to New Zealand. As always, we'd love to know what you think. Agree with our top 12? Give us a thumbs up! Got some better suggestions? We'd love to hear them. Drop us a line in the comments below or on our Facebook page.
Of course, if you're planning a trip to New Zealand this summer, be sure to take advantage of our awesome Trip Planner tool – with over 80 itineraries, we've got all these 12 destinations covered. You can also check out the Complete Guides listed above for more ideas on places to stay, where to eat and drink and what to do. Finally, renting your car from GO Rentals will score you an exclusive GO Play discount card which gives you access to discounts at over 100 of New Zealand's biggest attractions. Nice.
Updated: 21 December 2021
Book a vehicle for this trip
We recommend: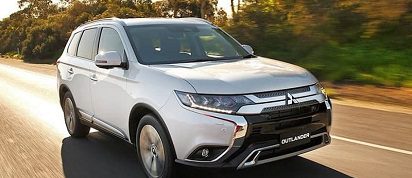 Large SUV
Mitsubishi Outlander
Seats

5 seats

Large Bags

1

Small Bags

2

Transmission

Auto trans