Whangarei is quickly becoming more than just a stop over on the drive to the Bay of Islands. There are so many things to do in Whangarei that we recommend putting aside a day (or more if you have the time) to explore the city and the region in more depth. Whangarei is located just 3 hours' drive north of Auckland and is New Zealand's northernmost city. Once thought of as a place to stop off for a cup of tea and cake on the drive north, it is becoming an increasingly popular destination to visit. There are a great number and variety of things to do in Whangarei and we've handpicked 11 of our favourite Whangarei attractions to give you a taste of what there is on offer!
1. Abbey Caves
We begin with an awesome down-under experience (literally) at the Abbey Caves Reserve, less than 10 mins drive from the heart of Whangarei.
The Abbey Caves Reserve is an amazing natural mix of native bush and limestone rocks as well as the magnificent caves themselves. The walking paths take you to the three main caves, nicely named Organ, Middle and Ivy. Visitors love the glowworms and a few have even spotted eels and freshwater crayfish too. Just make sure you go prepared (headlamps/footwear) if you're going to delve deep!
2. Adventure Forest
The caves aren't the only bit of adventuring you can do in Whangarei as is proven by the Adventure Forest!
The Adventure Forest is a place to face treetop challenges which includes the likes of obstacles and ziplining. There are 12 courses in total with different levels of activity for people of all ages. It's a great one for kids and adults and a good confidence builder too (should you need it)! This is one of the most popular attractions in Whangarei and definitely worth a visit.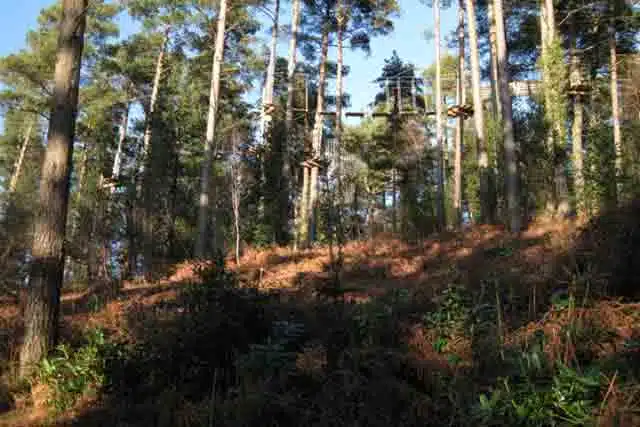 3. AH Reed Kauri Park
The AH Reed Kauri Park is a wonderful opportunity to see one of the most magnificent species of native trees in New Zealand. The mighty Kauri.
The Kauri here are around 500 years old and stand as high as 23 metres. There are a number of walks you can do, including canopy walks, so you can see them in their full glory. The streams, waterfalls and birdlife make it all the more magical.
4. Bream Head
Some of the most extraordinary coastlines in New Zealand can be observed from Whangarei by visiting the Bream Head Scenic Reserve.
The view of the area from afar is spectacular with its dramatic ridgeline and it's just as breathtaking up close. It's interesting from a historical point of view as well as an area that was previously occupied by Maori, the remnants of which you can still see today. The 3 walks range from 90 minutes – 6 hours suiting different levels of physical exertion.
5. Claphams National Clock Museum
New Zealand is spoilt with a good number of fantastic specialist museums and Whangarei has an awesome one in Claphams National Clock Museum.
The museum showcases over 2,000 clocks and timepieces, a collection that was started by a Mr. Archibald Clapham in the early 1900's. There's a huge variety of quirky and unique clocks, unlike any you would've seen anywhere in the world. The experience is as informative as it is fun!
6. Kiwi North
If you're planning a trip to New Zealand you got to include some Kiwis and there's no better place to see some than Kiwi North!
Kiwi North allows you to witness Kiwi (as well as other native species) in a controlled natural environment. The feeding times at 11am, 1pm and 3pm are a real treat if you can get your timings right. They also regularly feature local exhibitions too.
The other great thing about Kiwi North is that it is a GO Rentals GO Play Partner which means our customers get a 10% discount!!!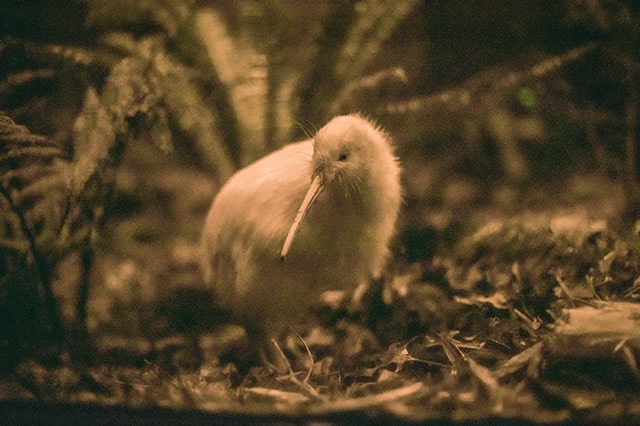 7. Mount Manaia Track
For a great workout and an even greater view, you can't go past the Mount Manaia Track.
The summit of Mount Manaia is some 420 metres above sea level which is the objective you'll be aiming for. In return, you'll have the pleasure of one of the most amazing harbour entrances to be seen. There are 1,000 odd steps to negotiate but people overwhelmingly say it's "well worth the effort" and we agree! This is one of the top things to do in Whangarei so the next time you're passing, make sure you make the detour – it will be worth it we promise.
8. Packard Motor Museum
Another great little museum (which actually isn't that little) is the Packard Motor Museum featuring one of the largest collections of Packard automobiles in the world!
Whangarei seems a strange place to find these iconic luxury vehicles from yesteryear but that just makes it an even more unique experience. There's a huge range of cars, motorcycles, military vehicles and earth movers to see and admire. The guides are extremely knowledgeable and enrich the visits too.
9. Poor Knights Island Marine Reserve
For those skilled in snorkelling and diving, you'll probably already know about Poor Knights Island Marine Reserve, one of the best of its kind in the world.
That's not just our opinion either. The legendary Jacques Cousteau said so himself, and so have thousands since when experiencing this incredible underwater environment. Caves, tunnels, sheer cliffs, kelp forests – it has everything covered and there are a number of good local operators who will help you see it all. This is not just one of the best things to do in Whangarei, it's one of the best things to do in New Zealand.
10. Whangarei Falls
Everyone loves a waterfall and Whangarei Falls is one of the most picturesque and photogenic you'll find.
At 26 metres high, they certainly make for a spectacular sight and the viewing platforms both near the top and bottom make the most of its splendour. The walking paths around the Falls are very pleasant too, all the more enjoyable at sunrise or sunset.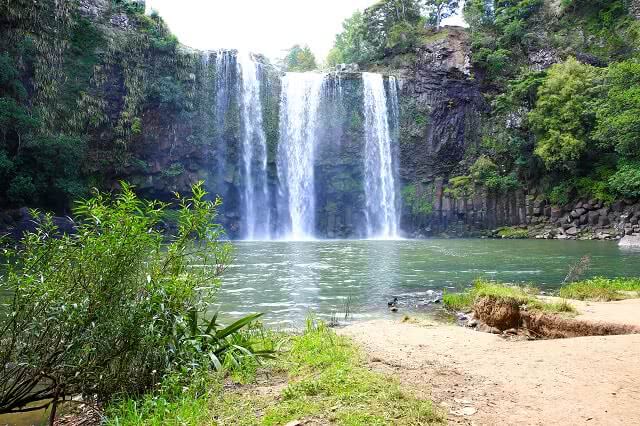 11. Whangarei Quarry Gardens
"Quarry" and "Gardens" aren't two words that typically go hand-in-hand but Whangarei makes it so!
The Whangarei Quarry Gardens are described as a subtropical oasis created by the local folk and volunteers who've done an exceptional job. Set across 60 acres with a lake as its focal point, the diversity and quality of the gardens are simply superb. The historical remnants of the quarry have also been preserved and the wildlife, including resident quails, are nice touches to enjoy. A great one to finish on!
12. Whangarei Art Museum
Enrich your artistic knowledge by strolling through the curated exhibitions of the Whangarei art museum. The artwork displays in this museum are both steeped with history and aesthetically mesmerising, showcasing the perfect blend of preserved historical pieces and more contemporary exhibitions.
And if you're still not convinced, you'll be pleased to know that entrance to this place is free of charge. You'll have no regrets stepping into this art gallery, that's for sure!
13. Mount Parihaka Lookout
Want to see the whole of Whangarei with nothing in the way? You'd be pleased to know that such a feat is possible by climbing one of two hiking trails on the nearby mountain of Mt. Parihaka. 
About 241 metres high in elevation, Mt. Parihaka was once a Māori pā site, or defensive settlement, many years ago. Today, anyone with a thirst for exploration can see the historical remnants of the settlements themselves, on foot or bike. The spectacular view of the city on the lookout is a great bonus too!
14. Mair Park
A 10-minute drive from the Mount Parihaka lookout lies the city's well-kept treasure, Mair Park. This park was donated by a former estate owner Robert Mair in 1914, and now it serves as a fun place for locals to host family picnics or go on scenic walks.
Mair park is particularly renowned for its expansive grounds and unique biodiversity. Aside from the tall ferns, beautiful river spots, and native bush, prepare to see many native birds and ducks too! Well-maintained paths also make it easy for anyone to enjoy the sights, regardless of their fitness level.
15. Pukenui Forest Loops Track
The next time the weather's good out, take a pleasant stroll meandering the 8.1-km-long Pukunei Forest Loop Track. A historic trail with native kauri and totara trees, you're sure to enjoy spending a slow morning in this popular spot.
During summer months, this national forest is the perfect setting for a family's day out or a silent reflective frolic in the woods. You can also take a dip in the Mangere Stream if you want to cool off.
16. Botanica
Enjoying the best of New Zealand's flora doesn't require you to walk on unmanned forest trails. You can get your nature fix in the local Botanica gardens, a horticultural complex that houses a variety of orchids, ferns, palms, and weird and wacky succulents. A Japanese garden can also be found within, giving you a natural space to meditate and relax. 
Just like the countless nature trails that surround Wharangei, admission to the gardens is free. On some days, you may even get lucky and catch wedding ceremonies and private events happening around the gardens.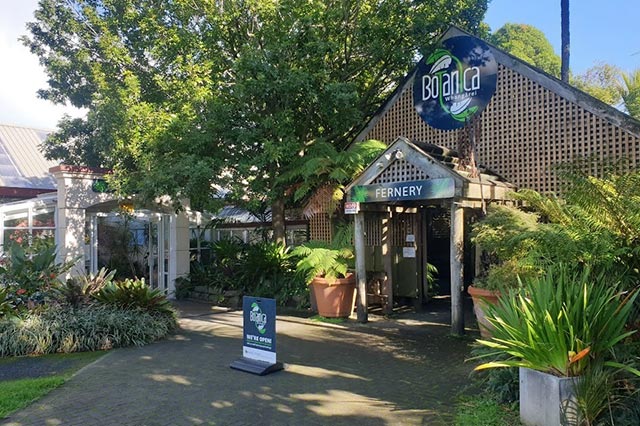 17. Native Bird Recovery Centre
If you've seen all that needs to be seen in Whangarei, then perhaps you could make better use of your time by volunteering at the Native Bird Recovery Centre. 
At this sanctuary, interested individuals can volunteer to protect the lives of endangered and injured birds. Be it through nursing wounded creatures back to health, promoting conservation efforts and bird education, or even fostering eggs and baby birds—this place allows you to do it all. Free visits are also possible if you're simply curious to check out the place.
18. Hatea River Walkway
The Hatea river shares overlapping ground with Mair Park—but this place stands out just enough to deserve its own separate spot in this list! Meandering through tranquil native bush, this track is mostly enclosed in bordered tracks to ensure you a safe journey from start to finish.
To enjoy this walk to the fullest, we recommend that you go the entire way from the Town Basin to the serene Whangarei Falls. This route will take about 2 to 3 hours to complete and will allow you to pass by a boardwalk overlooking a swamp, a suspension bridge, and open farmland. Many locals enjoy this side trip as an escape from the busy city life, and it's not hard to see why!
19. Artisans Fair Markets
Make no mistake, Whangarei has a fair number of amazing food options to curb your hunger pangs. That said, uber-ravenous cravings may need a bit more than one meal, and we've got the perfect fix for that—the Artisans Fair Market. 
One of the undisputed top outdoor food spots in Whangarei, this market held in Putaki Park is a great place to sample locally-sourced produce and delicacies. But it's not only a food spot! Many artisans sell their handmade crafts here too, such as jewellery, balms, and gardening products, making it a great hub for both food and retail therapy. 
20. Reyburn House Art Gallery
If there ever was a place that's most deserving of the title of "charming," Reyburn House Art Gallery is most certainly it. Housed in the last standing heritage building built during the 1870s, this colonial house is as intriguing as the selection of artworks within its walls. 
But don't let that take away from the beauty of these pieces of art either—cause we must say they're all fantastic! Expect to see works from acclaimed regional artists like Dimock, Tapper, McIvor, Hotere, and much more in the displays of the Reyburn House. There are also periodic shows and temporary exhibitions that visitors can attend.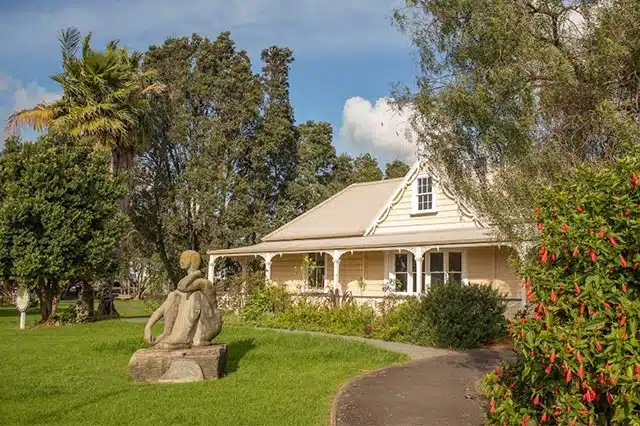 21. Mount Parihaka
Whether you drive a car to the steps leading to the lookout or trek the short walking tracks, Mount Parihaka is a place brimming with fun things to do. This place is considered to be one of the local favourites for its views of the city. 
An early to mid-afternoon hike also allows you to see a gorgeous sunset on a good day, so definitely don't miss out on this hike if you want to take those golden hour photos!
22. Eat The Great Food
We will always recommend going to the Artisans Market at least once, but Whangarei has a standout culinary scene featuring some incredible local and international dishes as well.
For starters, you must have Okara Takeaways on your bucket list for some delicious and affordable burgers and fish and chips. If you want a good local breakfast restaurant in Whangarei, Bob Cafe serves high-quality brew and amazing breakfast dishes. 
The international scene is nothing to scoff at either; Turmeric Indian Restaurant, Pimarn Thai Restaurant, and BRAAiHUT are all excellent options for Indian, Thai, and South African gastronomy.
Plenty of things to do in Whangarei!
As you can see there's no shortage of things to do in Whangarei! We hope you've enjoyed our list and that you experience and discover some for yourself in this great part of the country!
Related Posts