New Zealand's North Island is the entry point for most visitors coming to the country from overseas (or at least it used to be before the COVID-19 pandemic and we are hoping it will be again soon). No matter what trip itinerary you are on, we recommend setting aside at least a week (but more if you have the time) to truly explore the North Island and everything it has to offer – we're confident you won't be disappointed. There are so many things to do on the North Island that it can be tricky to know which activities and destinations to squeeze in.
That's where we come in.
We've pulled together a list of 13 of the best things to do in the North Island and we think there are some absolute corkers in there. Hopefully, you should be able to plan a North Island activity itinerary around the suggested things to do below – if you need help with that, you can also check out some of our amazing travel itineraries, including a 21-day adventure that is packed full of things to do in the North Island.
When people think about New Zealand as a destination, a lot of time is spent talking about the South Island. There's a good reason for this (which we've already covered) but you'd be doing yourself a massive disservice by not choosing to explore the North Island.
So, without further ado, here is our list of 13 amazing things to do in the North Island:
1. Feel the thrill of Jet Boating
View this post on Instagram
We start with something to get the heart pumping which is the pursuit of Jet Boating. The Jet Boat is a Kiwi invention that was created in the 1950s for manoeuvring through our shallow rivers and streams. Years later, it was turned into a high-speed tourist attraction and has remained a popular one ever since. There's a number of places you can hop on board in the North Island and our favourite is at Huka Falls in Taupo. Not only do you get the excitement of the ride but you'll also have the best seat in the house to get up close and personal with New Zealand's most powerful waterfall!
Related post
9 of the best places for Jet boating in New Zealand
2. Take the ultimate leap with Bungy Jumping
View this post on Instagram
As if that wasn't exciting enough, you can up the ante for adrenaline with Bungy Jumping. Bungy Jumping is another Kiwi invention, this time created by the legendary daredevil, AJ Hackett. The attraction, which involves throwing yourself off a platform with only an elastic rope as your saviour, has become renowned across the world with a number of venues in the North Island to choose from. Our team's favourite has to be the Auckland Harbour Bridge Bungy. Our reasoning is if you're going to do something epic like this there's no better choice than an iconic location to do it from.
Related post
7 Epic places to Bungy Jump in New Zealand
3. Relax in our Hot Springs
View this post on Instagram
After exciting activities like that, you'll probably want to dial it down a notch and a great place to do that is in one of our fantastic hot springs. We're lucky to have an abundance of naturally heated springs that visitors can relax and wind down in during their trips here. There are some fantastic state-of-the-art facilities which include saunas and hot pools at places like Polynesian Spa. Possibly the most authentic experience, however, is the one you can create yourself at Hot Water Beach. The beach sits under a geothermal stream and at low tide, you can dig yourself a little tub that will fill itself with warm waters. Both relaxing and unique, it's one that's hard to beat!
Related post
10 of New Zealand's Best Hot Springs
4. Witness Bubbling Mud Pools
View this post on Instagram
The Hot Springs aren't the only geothermal wonder that you can experience in the North Island. The tourist hotspots of Rotorua and Taupo feature a plethora of otherworldly sceneries that will make you question whether you're on another planet. This includes the likes of steaming vents, powerful geysers, coloured lakes and soils and bubbling mud pools. Te Puia, in Rotorua, is a great place to go as it boasts many of these including no less than 3 different mud pools. Each has its own history and mythology giving visits there added meaning and resonance for what's an already extraordinary experience.
Related post
5. Experience Maori Culture
View this post on Instagram
While you're in Rotorua you'll also have a great opportunity to not only learn about, but also experience first-hand Maori culture in a number of different ways. From cultural performances including song and dance, to Maori art in the form of flax weaving, carving and tattoos, you'll develop a great understanding of this incredible culture. You can also indulge in a "hangi" (a traditional Maori feast) which is great fun and absolutely delicious. There are a number of different attractions, like the Tamaki Maori Village and the Mitai Maori Village, that do a great job with offering all of this so don't miss out!
Related post
19 New Zealand Foods and where you can try them
6. Visit the Hobbiton Movie Set
View this post on Instagram
For a cultural experience of a different variety, we take you to Middle Earth and Matamata where you'll find the Hobbiton Movie Set. Sir Peter Jackson's Lord of the Rings movie trilogy was a cinematic masterpiece that won fans all over the world, and racked up thirty Academy Award nominations, winning seventeen. Many of the fans have since visited our country and the Hobbiton Movie Set to relive that magic in the flesh. It's a great recreation of The Shire with over 40 Hobbit holes for visitors to see and pose in front of. They also have the famous Green Dragon Inn that you can enter as a patron and enjoy the seasonal Hobbit brew!
Related post
15 Fun Facts About New Zealand
7. Hike the Tongariro Alpine Crossing
View this post on Instagram
Another North Island experience that has connections with the Lord of the Rings' films is the Tongariro Alpine Crossing. Tongariro National Park, where the crossing is based, featured frequently in the films as the ominous Mount Doom. The real-life experience is much less treacherous with the Alpine Crossing known as one of the best one-day hikes in the country. The 19.4km track will take you past amazing volcanic landscapes, give you great views of the entire region and showcases the mesmeric Emerald Lakes.
Related post
Book a vehicle for this trip
We recommend: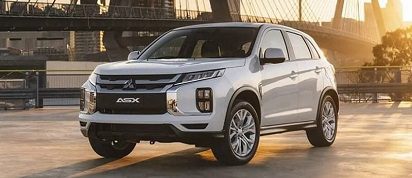 Compact SUV
Mitsubishi ASX
Seats

5 seats

Large Bags

1

Small Bags

2

Transmission

Auto trans
8. Explore Waitomo Caves
View this post on Instagram
From extreme heights to extreme depths, the Waitomo Caves are another awesome natural attraction to prioritise. Estimated to be over 30 million years old, the caves have an array of incredibly rare features. On their guided tours you'll be able to see the spectacular glow worms, magnificent stalactites, crystal tapestries and more. If you're brave enough, you may even consider trying their Black Water Rafting tour. This involves an adventure down the Black Labyrinth full of underwater canyons and waterfalls that you'll climb, jump, duck and manoeuvre around.
Related post
7 of the best places for White Water Rafting NZ
9. Conquer our mighty surf beaches
View this post on Instagram
It's a bit of a travesty that we've made it through the bulk of this list without touching on our beaches yet. This entry ticks that box and is definitely something that'll be high on your list. The North Island has some amazing coastline and its West Coast beaches see some incredible surf. The black sand beaches of Piha and Bethells Beach are the most well known of these and are great ones for advanced surfers to tackle. Even if you're not into surfing, the untamed and untouched scenery easily makes it worth the visit in itself.
Related post
10. Discover the Jewel of the Hauraki Gulf
View this post on Instagram
The East Coast of the North Island also has plenty of great discoveries just waiting to be found, and one of these is Kawau Island. Kawau Island is a great time capsule type experience that has a rich history and heritage. This includes its magnificent Mansion House from the Victorian era and remnants of its Copper Mine. There are plenty of other things to see and do on the island including walking tracks, water activities, camping and fishing to name a few.  You're guaranteed a great day out with friends and family when visiting this hidden gem.
Related post
Kawau Island: All you need to know for your next adventure
11. Wine Tasting at its best in the Hawke's Bay
View this post on Instagram
Another great thing about the East Coast is that you can find some great spots that produce some spectacular wine. The Hawke's Bay region is our pick of the bunch which is known for its world-class food and wine and even has its own epic festival. It's actually New Zealand's oldest wine region and has a great reputation for full-bodied reds and chardonnay. It's an easy place to visit and drive around on your own but if you want to leave the organisation to the experts, there are also plenty of day tours that you can join too. Everyone loves to wine and dine a little when on holiday and you won't go wrong here.
Related post
13 Food and Wine Festivals to add to your bucket list
12. Watch oceans collide at Cape Reinga
View this post on Instagram
At the very top of the North Island, you'll find Cape Reinga, the northernmost point of the country that's accessible to the public. What awaits you there is an idyllic scene of a lone lighthouse, towering cliffs and the sight of two oceans colliding before you. Those oceans are the Pacific Ocean and the Tasman Sea. The powerful way in which they meet is a sight to behold and is one of the great natural highlights the country has to offer. There is plenty of marine and birdlife to be seen here as well giving you a great variety of spectacular photos.
Related post
9 Things to do in Northland – Explorers Paradise
13. Step into our past and present at Te Papa
View this post on Instagram
The history of our people and lands dates back some 700 years and a lot has happened in that time. Te Papa Tongarewa is the National Museum of New Zealand which captures and presents our nation's story in Wellington, the capital city of our country. It's a fantastic facility that our small nation is extremely proud of. With its innovative and interactive approach the exhibitions, both permanent and visiting, will engage you and help you feel more connected with the country as a whole.
Related post
10 of New Zealand's Best Museums
Some amazing things to do in New Zealand's North Island!
We hope you've enjoyed our list of things to do in the North Island of our wonderful country. It wasn't an easy list to put together as there were plenty of other deserved attractions but we hope this is, at the very least, a good starting point for your North Island adventures!
Let us know some of your favourite things you've experienced in your North Island adventure that should be added to this list.
More Related Posts