Looking for some amazing things to do in Raglan? We've got you covered.
One of the hippest little towns in the North Island has to be Raglan, a small coastal town ranked by Lonely Planet as New Zealand's 'best looking town'. It's the pure definition of a surf town with its long stretches of beach, world-famous surf and laid-back township.
That being said, there's plenty of things to do in Raglan for surfers, backpackers, families – everyone really and below are the best of the bunch!
1. Surfing
We'll get the obvious one out of the way first which is surfing. It's hard to beat when it comes to things to do in Raglan – it's nothing short of a world class surf spot. There are legendary breaks to experience at the likes of Ngarunui Beach, Ruapuke Beach, Whale Bay and Manu Bay.
They offer varying degrees of difficulty (and adrenaline) but so long as you can surf, you'll find something that suits. Even if you're a complete novice when it comes to surfing, there are a number of highly rated surf schools like Green Wave Raglan and Raglan Surfing School that can show you the way.
View this post on Instagram
2. Paddleboarding
Paddleboarding has taken the world by storm in recent times and has quickly become a popular outdoor activity in NZ too.
If you haven't had the chance to try a stand-up paddleboard, Raglan is the perfect place to do give it a go. Operators like Raglan Watersports and Raglan Kayak & Paddleboard offer lessons to people of all abilities and guided tours as well. It's a great way to experience the Raglan Harbour and the beautiful Waikato River. There's even a yoga paddleboard option too!
View this post on Instagram
3. Mt Karioi
If you're a hiker who likes to really stretch the legs then the walking tracks around Mount Karioi will do the trick.
There are two tracks that take you to the summit (Mt Karioi and Wairake) where you can enjoy awe-inspiring views. The Mount Karioi Track is the more challenging of the two and may test your hiking skills taking around 3 hours one way. From the same carpark for these tracks, you can also do the less strenuous Te Toto Gorge walk (30 mins) with its own viewing platform with spectacular views of the sea.
View this post on Instagram
4. Soundsplash Music Festival
The combination of music and surf is one that's always been a winner and you can enjoy both by attending the Soundsplash Music Festival.
Soundsplash is a great festival that takes place in the height of summer in mid-January across 3 glorious days. It's an eco-conscious and family-friendly event that attracts fans from all around New Zealand. With a great lineup of talented musicians and bands as well as food stalls and markets you can't go wrong.
View this post on Instagram
5. Bridal Veil Falls
The uniquely named Bridal Veil Falls actually matches its description and is a fantastic natural wonder to behold.
It's a spectacular 55m waterfall with two viewing platforms where you can admire it in all its glory. A pleasant 10-minute walk from the carpark along the Pakoka River, it makes for great photos and better memories!
View this post on Instagram
Book a vehicle for this trip
We recommend: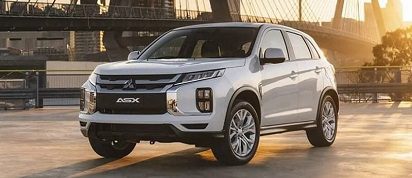 Compact SUV
Mitsubishi ASX
Seats

5 seats

Large Bags

1

Small Bags

2

Transmission

Auto trans
6. Wainui Bush Reserve
Another great natural attraction in Raglan is the Wainui Bush Reserve which has a number of beach, bush and farm walking tracks.
There are numerous highlights to see in the tracks available along the way. These include ancient volcanic remnants, native plants and birds, an amphitheatre and great lookout points. There are also the popular Wainui Reserve sculptures to see as well too!
View this post on Instagram
7. Fishing
If you enjoy a bit of fishing then you can absolutely plan a fishing trip in Raglan which is a great place for doing so.
Rangipu and Putoetoe Pt are two of the most popular Raglan fishing spots for shore fishers while wharf fishing spots with launching ramps include Marine Parade and Raglan Wharf. If you fancy a bit of boat fishing there are a number of local charters who can take you out too.
View this post on Instagram
8. Golf
Another leisure activity you can enjoy in Raglan is golf at Raglan Golf on Te Hutewai Road.
Raglan Golf is described as a challenging course but one that rewards with magnificent views of the harbour and scenery. It's a small country club that provides a nice, friendly and intimate golfing experience. It also has bar and catering facilities too.
View this post on Instagram
9. Cycling
Continuing with the leisure activities in Raglan and another worthy addition to the list is cycling.
There are a number of cycling trails for serious and casual cyclists to consider and enjoy. Te Ara Kakariki is the newest with a good mix of easy and advanced trails to please all. Experienced riders usually head straight to the Mount Karioi loop with 45km of sealed and gravel track to test all their skills. Raglan also hosts the Karioi Classic Mountain Bike Challenge for those who are up for it!
View this post on Instagram
10. Canyoning
For those with an adventurous spirit, Canyoning offers a thrill-seeking experience that is sure to please.
Operated by Raglan Rock you'll be able to throw yourself into deep pools (literally) after rock climbing and abseiling cascading waterfalls. It's all made possible thanks to the ancient lava flows of Mt Karioi which is incredible in itself! Really great fun, so long as you have the strength and fitness to match!
View this post on Instagram
11. Raglan and District Museum
If you're more of a quiet intellectual you may prefer an afternoon at the Raglan and District Museum.
The museum is an institution in Raglan and has been around since the 1970s. It provides visitors with an insight into Raglan and the surrounding districts. There are also some really interesting exhibitions about Raglan soldiers in WWI, old technology, native birds, the Tangata Whenua and more.
View this post on Instagram
Related Posts
Plenty of great things to do in Raglan!
As you can see, there's plenty of great things to do in Raglan above and beyond its world-famous surfing. Be sure to plan yourself a visit soon and include as many of these great activities and attractions as you can.
Updated: 30 August 2021