Peak season for visiting New Zealand coincides with the festive season and the summer holidays here. Those things combined can seem a little strange to visitors from the Northern Hemisphere who are used to a snowy type of Christmas.
To help prepare our international friends for our version of it, we thought we'd highlight the special ways Kiwis celebrate Christmas in New Zealand so they can make the most of it too!
1. The Kiwi Christmas BBQ
The traditional Kiwi Christmas Meal in New Zealand is the BBQ, something you can't really get away with in a Northern Hemisphere Christmas.
It's no secret that Kiwis love their BBQs and don't need much of an excuse to get one fired up and Christmas is no exception. The BBQ is also a practical choice as a quick and manageable way of feeding the masses of family and friends.
You'll find no shortage of chops, chicken wings and sausages to get through as well as side salads and breads to keep the Christmas dinner healthy and balanced. Better still, there are always plenty of leftovers for Boxing Day as well!
2. A day at the beach
One of the best things about Christmas in New Zealand is the fact that you can enjoy it at the beach.
Families and groups of friends from all around the country will flock to their favourite coastal spots on Christmas Day. All your regular beach activities take place like swimming, sunbathing and sandcastle construction. You'll also be able to observe or take part in, a bit of beach cricket – the most popular summer sport in the country.
With the sun out until 9pm at this time of year, it's a fantastic place to celebrate the day.
3. Pavlova
Kiwis do enjoy a traditional Christmas Cake, similar to what you'll see in other parts of the world, but as well as this, you'll always find a Christmas "Pav"(Pavlova) on the table.
For those who've not come across a Pavlova before, it's a light and sweet meringue-based dessert, crusty on the outside, fluffy on the inside. Australians have historically tried to claim this as their own invention but the undisputed truth is it's Kiwi through and through.
Served with your Christmas Pav is usually a generous portion of whipped cream as well as a fruit topping. Cherries and Strawberries are popular and you can't beat a bit of kiwifruit too.
Book a vehicle for this trip
We recommend: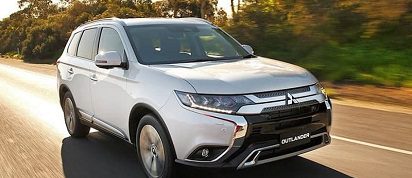 Large SUV
Mitsubishi Outlander
Seats

5 seats

Large Bags

1

Small Bags

2

Transmission

Auto trans
4. Santa Parades
The good weather around Christmas time also allows the community to get together with events like the Santa Parades.
The Santa Parades are enjoyable events for the whole family and are hosted in most of the main cities and towns in New Zealand. They typically involve floats with cartoon characters and superheroes as well as community groups parading down the street. The main attraction is, of course, Santa Claus himself, who usually makes his entrance at the end on a giant sleigh.
It's a good one for sweet tooths as well as Santa (and his helpers) usually have a tonne of lollies to give out during the day.
5. Pohutukawas in the park
The other place Kiwis go to on Christmas Day is to one of the many local parks. With picnic in hand, it's a great choice especially if you're able to find yourself a spot in the shade of a Pohutukawa tree.
The Pohutukawa tree is known as New Zealand's Christmas tree and is a real sight to behold. This is partly because they bloom stunning bright red flowers from late November – mid-January. They also have special significance in Maori culture and myth with the flowers representing the blood of a Maori warrior named 'Tawhaki'.
Many of our Christmas cards feature the Pohutukawa tree which are great to send to your nearest and dearest back home. Just make sure you do so early to get in time for delivery before Christmas Eve!
Related Posts
Don't forget your jandals for your Christmas in New Zealand!
So, now you know why Christmas is so good in New Zealand. We hope you throw yourself into Christmas down under and really make the most of your time during our festive season.