There are few things better than a great family ski holiday in New Zealand.  The COVID-19 lockdown has meant that many of us have spent a lot of time with family over the past 2-3 months. A big chunk of that time, however, was cooped up indoors, unable to get out and do the fun things families love to do together.
A family ski holiday is a chance to hit the slopes together, bond, and create memories that'll last a lifetime. This is the fun stuff you guys missed out on in lockdown and hopefully, you can start to plan for a trip away as a family and make the most of our amazing winter conditions for skiing and snowboarding.
Whilst a family ski holiday sounds pretty amazing right now, there's a bit of planning involved beyond booking your tickets to get here. To help, we thought it would be useful to highlight a few things to bear in mind so that you and your family can make the most out of your epic ski holiday.
1. Find ski resorts to suit your family
Anyone who's ever been to a few ski resorts knows there can be a big difference in the quality of facilities and services from one resort to the next. Ski resorts are also made with their own target markets in mind, some of which aren't as accommodating to the younger ones just starting out. Thankfully, many of the main resorts in New Zealand have great programmes and services with kids in mind. There are some, like Cardrona, Coronet Peak and Mt Hutt, that even have registered childcare services for kids from as young as 3 months of age. Others, like The Remarkables and Whakapapa (on Mt Ruapehu), have their own programmes for kids a bit older, usually for children aged 4 or 5 years old and onwards. Whatever your family situation, be sure to do the research to find what services exist and how they'll suit the needs of your family.
View this post on Instagram
2. Get the right gear
It's really important for all family members to be properly equipped before any skiing begins. This is especially important for kids starting out as they are slightly more vulnerable and usually more anxious than the rest. Visiting a dedicated ski shop with your kids is a great thing to do as the staff there will make sure your kids have properly sized garments that will keep them as warm and dry as possible. It's also a great way to get them educated about their gear and excited for the trip to come. You don't have to fully kit them out with everything as they ski resorts will have their own rental equipment available, but the less of this you have to do, the quicker the skiing can begin when you arrive. The important thing is to make sure the kids have everything they need so they can be comfortable and confident when the fun begins.
3. Check the weather and snow reports
Predicting the weather is never an easy game but checking the weather and snow report the night before allows you to make the most informed decision about your skiing expedition before it happens. If you've ever been caught out in difficult weather on the slopes, you'll know it can be less than ideal, to say the least. This is only compounded if you've got younger family members in the group that you need to look out for. If it's looking a little precarious shelve the skiing for the day after when hopefully things have cleared up. It'll also give you the opportunity to see the other attractions and sights in the surrounding areas too, with plenty of things that are family orientated (more on this later).
4. Introduce your kids to the snow
If your kids have never had an experience on the slopes, it's important to first introduce them to snow in an easy and safe way. This can be as simple as letting them play in the snow on arrival to allow them to develop an instinctive feel before you strap the skis to them. As mentioned earlier, most of the big ski areas in New Zealand have great programmes for kids and can help manage this introduction and transition. From there, they'll be able to pick up skills and learn at their own natural pace, without the pressure of getting to a level where they can keep up with you.
View this post on Instagram
5. Professional ski lessons can be very helpful
Another way to help the young ones get started is to organise some professional lessons for them when they get there. Although you might very well be a competent and accomplished skier, when it comes to teaching the young ones, it can be a whole different challenge. Professional skiing instructors are trained to do exactly that and know from their own experiences, what skiing and snowboarding skills kids get stuck on and how to guide them through it. Many of these things are covered by the ski clubs previously mentioned but you can always organise your own private group lessons and share the learning experience together as a family.
6. Stay well-nourished
Skiing and/or snowboarding are activities that demand a lot of all your faculties which can quickly consume you and your kid's energy supplies. As important as it is to have good gear on the slopes, it's important to have good food and drink provisions at the ready too. You can easily check online in advance the eateries on-site at the ski fields before you get there and schedule your full day of skiing and eating that'll work best for all. You can also make sure your kids have snacks (like muesli/nut bars) in their pockets so they can help themselves in between meals. It's not only an important for energy levels, but important for safety too as hungry and dehydrated kids are more likely to lose focus when they should be alert at all times.
Book a vehicle for this trip
We recommend: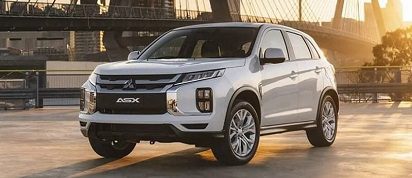 Compact SUV
Mitsubishi ASX
Seats

5 seats

Large Bags

1

Small Bags

2

Transmission

Auto trans
7. More family-friendly activities!
Our last bit of advice for your family skiing trip is to make sure you mix it up by including a few non-skiing related activities. New Zealand is, after all, a tourist's playground and many of our great attractions have been created with families in mind. Furthermore, most of the main ski fields are in close proximity to tourist-driven towns and cities. We've already written a blog covering the best family-friendly activities in New Zealand that has some great ideas including The Luge, Hobbiton, International Antarctic Centre and more!
View this post on Instagram
A Family Ski Holiday In New Zealand For The Ages!
We hope you've enjoyed our little guide to help you plan a great family ski holiday in New Zealand. It's a fantastic place to visit and the snow and slopes are nothing short of spectacular. We've no doubt that as soon as you get here you'll enjoy it so much you'll be quickly planning the next trip too!
Related Posts