Auckland is one of the best places in New Zealand if you're looking for a huge range of things to do with kids. If you're coming to the City of Sails with the little ones, then you'll be pleased to know that there's no shortage of fun things to do in Auckland with kids. To save you time and get you out there having fun, we've pulled together a list of our favourite kids' attractions in Auckland, covering a mix of attractions and things to do and see. Of course, it's not only about the kids. Most of the attractions listed below are also great family activities in Auckland as well so it's not only the kids who will be having all the fun!
Pick up a car from Auckland City, or if you've just flown in, pick up your car hire at Auckland Airport then head off to try some of these fun things to do in the City of Sails:
1. Auckland Museum
The iconic Auckland Museum is a great one to head to on a rainy day as a place where kids can learn and have fun at the same time. The kids will be excited and impressed by the enormity of the building alone and thrilled at the prospect of exploring it. Inside, they'll discover a world of things they've never seen before and be full of questions at each turn. The museum does a great job for kids with exhibitions and programmes right throughout the year. A great example of this is the Discovery Trail which currently runs on weekends that kids can follow to see the fascinating creatures of the weird and wonderful gallery. The Auckland Museum is one of New Zealand's best attractions for kids and is super family-friendly as well, making a great day out for everyone.
View this post on Instagram
2. Auckland Zoo
Which kids don't like animals and zoos? None is the answer and if you want to go to the biggest and best zoo in the country then Auckland Zoo is the place to be. Covering 17 hectares in the beautiful suburb of Western Springs, Auckland Zoo has over 135 species and 1,400 animals that call it home. This includes exotic mammals like the popular Asian elephants, African lions, giraffes, cheetahs, baboons, red pandas and zebras. They also have a variety of native birds like brown kiwis, kea, kaka, kereru and whio. The interactive keeper talks are great and give kids a richer understanding of the animals and helps build empathy for the creatures we share the planet with. Zoos are super kid-friendly and Auckland Zoo is an absolute cracker of a day out for the whole family.
View this post on Instagram
3. Butterfly Creek
A fantastic example of a fun attraction for kids in Auckland that has a lot to offer is Butterfly Creek. It was mainly known for its beautiful Butterfly House (with over 20+ species of butterflies) but has grown to include so much more over the years. This includes their Dinosaur Kingdom, Kiwi Forest, Buttermilk Farm, Mythic Creatures – the list goes on. The animal encounters that take place throughout the day includes talks and feedings, giving the kids some great learning experiences. There's also a quaint train ride that loops within the park which never fails to excite.
View this post on Instagram
4. Gannet Colony at Muriwai Beach
Auckland also has some fantastic natural attractions and one of the best examples of this is Muriwai Beach. The black sand beaches on Auckland's west coast are famous throughout the land and Muriwai is no exception. The beach on its own is a winner with the kids because of its seemingly endless stretch of coast giving them acres of room to run about. The real prize here though is the Gannet Colony that has its natural habitat on the nearby cliffs. A great little walkway has been built up and around the colony with a number of viewing platforms where you can see the nesting birds. Your kids will love this experience as a rare chance to see these fantastic seabirds up close.
View this post on Instagram
5. Mini Golf at Treasure Island
Mini golf has been around for years as a fun activity that's stood the test of time, loved by both young and old. One of the best in Auckland (and New Zealand) is Treasure Island Mini Golf, a pirate-themed mini-golf that is built to get the kids excited. There is not one, but two different 18 hole courses that you can try and both are spectacular. The courses are full of imagination and have islands, waterfalls, ships, pirates (of course) and canons that fire! It's a great way to spend a few hours even if you've got a group of kids to entertain and let's be honest, this ones as much for the adults as it is for the kids. You can find out more about some of the best mini-golf courses in New Zealand.
View this post on Instagram
6. MOTAT
The Museum of Transport and Technology (MOTAT) is one of the proud institutions of the city and has been educating and engaging kids for years. It's easily the largest museum of its kind in New Zealand, set up to fully immerse kids into the world of transport and technology in highly interactive ways. There are some impressive things to see like the Lancaster Bomber, Short Sunderland Flying Boat, a working steam engine, a Victorian village and plenty of old cars too. The one thing that never fails to impress is the operating vintage tram that you're able to ride in a return journey around the Western Springs Lakeside Park.
View this post on Instagram
7. Odyssey Sensory Maze
There aren't many situations where you can let your kids get lost and not have to worry about it but the Odyssey Sensory Maze is one of those exceptions. It's an amazing maze adventure with a mix of quirky challenges and puzzles for kids to negotiate. They'll encounter lighting effects, illusions, interesting sounds, dark spaces and more. This one is probably more suited for kids aged 8 years and up though if you're happy to get yourself lost as well then you can accompany the younger ones too. Tonnes of family-friendly fun here.
View this post on Instagram
8. Rocket Ropes
If your kids are the types that have energy to burn (that'll be most of them) then Rocket Ropes will be the place where they can do exactly that. It's Auckland's only high ropes park and has over 60 aerial obstacles spread over two courses. One of these courses (Rocketeer Course) is aimed specifically at the younger kids (aged 2 – 6 years) while the second course (Croc Tower) is fit for those 6+ years. There're some great challenges to overcome like flying foxes, barrel crawls, slip knots, a flea jump and even a spider's web. They have some great school holiday programmes too if you happen to be visiting then.
View this post on Instagram
9. Sea Life Kelly Tarlton's
If you're looking to give the kids a real treat then you can't do much better than a visit to Sea Life Kelly Tarlton's (formerly known as Kelly Tarlton's Underwater World). This is New Zealand's premier aquarium attraction, home to some spectacular marine life to introduce the kids to. This includes the sharks of the Shark Tunnel, sea turtles of Turtle Bay, colourful fish of the fish gallery and more. A special mention has to go out to the Antarctic Ice Adventure which has the largest colony of penguins in the Southern Hemisphere. This has to be one of Auckland's best attractions for kids and is one of the main tourist attractions for people visiting Auckland from all over New Zealand and beyond.
View this post on Instagram
10. Sky Tower
The Auckland Sky Tower is not only an iconic landmark of the City of Sails, it's also the highest tower in the Southern Hemisphere. The main observation level is 186 metres high while the Sky Deck viewing platform takes you 220 metres into the skies. The kids won't believe how high they are off the ground and will be amazed at seeing the city in a way they never have before. The Sky Tower embrace visits from kids (free for under 5s) and organise a lot of creative promotions during the school holidays every year.
View this post on Instagram
11. Whoa! Studios
One of the more recent attractions to feature is Whoa! Studios in West Auckland. Whoa! Studios do live shows that thrill and entertain audiences both young and old throughout the year. Most of these involve puppets, brought to life by talented puppeteers, actors and stories that are full of imagination. On top of this, they also have a fantastic playground which is up there with the best in Auckland that kids can spend hours in. They also have a fantastic family restaurant called The Grounds to keep everyone well-nourished. They basically have all the ingredients you need for a fun family day out.
View this post on Instagram
Some super fun things to do with kids in Auckland
We hope you've enjoyed our list of the best things to do with kids in Auckland. It's a great city with so much to offer as you can see and if you're able to fit a few of these into your schedule you'll give your kids some wonderful memories and experiences for sure.
Updated: 9 June 2021
Related Posts
Book a vehicle for this trip
We recommend: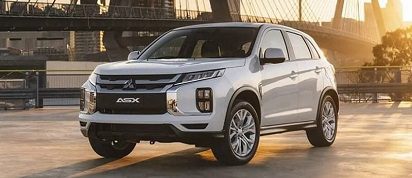 Compact SUV
Mitsubishi ASX
Seats

5 seats

Large Bags

1

Small Bags

2

Transmission

Auto trans