New Zealand is an amazing place for visitors with so many tourist-friendly activities. We've covered pretty much all of them in our blog, city and activity guides and trip itineraries but one thing we've never really looked at before is family-friendly activities in New Zealand…until now!
In more normal times, we welcome visitors from all over the world every year, young and old. A trip to New Zealand is very popular with families as there is so much to do for families in New Zealand – nearly every town and city in the country has family-friendly activities that make New Zealand the perfect family vacation destination. Whilst we may not be able to welcome those families right now, that doesn't mean you can't pack up your family right here in New Zealand and get out and explore some of the amazing activities, attractions and things to do in New Zealand for families.
Everyone knows all about the huge range of adventure activities you can experience in New Zealand, not to mention the wine tasting, but what about activities for the whole family? Whether your kids are young or old make sure if you are planning a trip to New Zealand, you include some of these awesome family-friendly activities on your list of things to do.
North Island
The North Island of New Zealand is packed full of family-friendly activities. Rotorua is one of the best places to take the family as it's a great balance of cultural, geothermal and adventure activities but there are plenty of other places to get your kicks in the North Island.
1.      Velocity Valley – Rotorua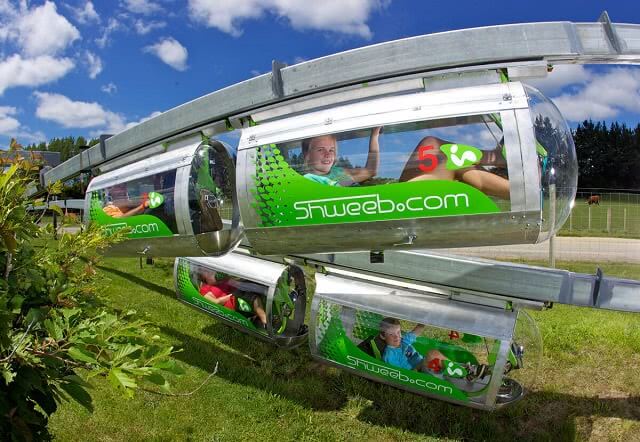 This is a great place to spend the day as there is a bit of something for everyone. Velocity Valley has bungy, super swing, jet boating, freefall and the unique shweeb. Velocity Valley is also an exclusive GO Play partner so you will get a 10% discount when you rent your car with GO Rentals.
2.      Te Papa Museum – Wellington
Te Papa is the museum of New Zealand. Located on the waterfront in Wellington, a trip to Te Papa is a must on a visit to the capital city for any family. There are heaps of exhibits all year round, many of which are family friendly. Te Papa is another exclusive GO Play partner and you can save 10% off the Introducing Te Papa Tour.
Te Papa is not the only family friendly museum in New Zealand. We have some pretty cool museums located all throughout the country so make sure you check out our Top 10 Museums blog to learn more about our other museums.
3.      Surfing – Raglan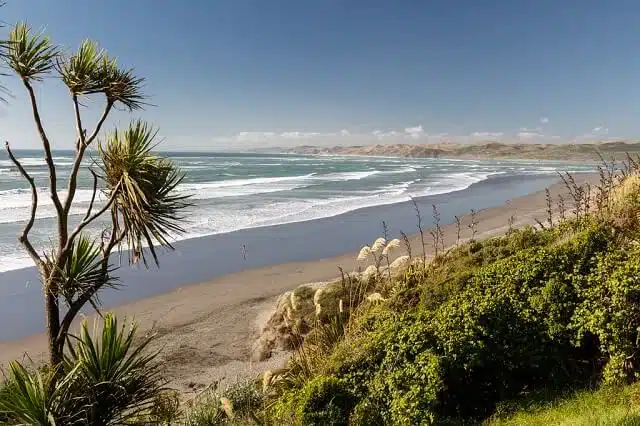 If you have never tried surfing before, it's a really cool, family friendly activity that you can all try for the first time. Raglan is one of the best places in New Zealand for beginners – there is a long left hand break that provides regular waves which surfers can cruise for up to 2kms! There are also some great surf schools based in Raglan so it's a great place for families to learn.
4.      Luge – Rotorua and Queenstown
Luging is one of our favourite family activities and is definitely fun for the adults and kids alike. There are a couple of places you can give luging a whirl – in the North Island, Rotorua is the spot. Take the gondola up the Skyline and strap yourself in for the ride back down. There are a couple of tracks to try and the ride up in the gondola is pretty cool too.
5.      Kelly Tarlton's – Auckland
As one of the top attractions in New Zealand, Sea Life Kelly Tarlton's is one you won't want to miss. It's a great place to visit for people of all ages and one that you'll come out of with a greater appreciation for our friends that live in the sea. Sealife Centres are always popular with youngsters and the abundance of sea life including turtles, stingrays, penguins and sharks makes it a fascinating afternoon out for the whole family.
6.      Hot Water Beach – Coromandel
Hot Water Beach on the Coromandel Peninsula is one of our favourite places at any time of the year. There aren't many places in the world where you can literally dig your own hot tub in the beach and we're lucky enough to have a couple of them (more of that below). At low tide, simply follow the crowd and grab a spade and dig your very own hot tub.
Whilst Hot Water Beach is the most famous place to dig your own geothermal hot tub, you can also get digging at Kawhia Springs just outside of Waitomo and enjoy the same stunning views as the sun sets on your own personal hot tub.
Book a vehicle for this trip
We recommend: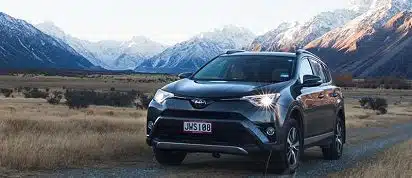 Intermediate 4×4
Toyota Rav 4
Seats

5 seats

Large Bags

3

Small Bags

4

Transmission

Auto trans
7.      Zorbing – Rotorua
We're heading back to Rotorua for a New Zealand-made activity – zorbing! For those who have never heard of it, zorbing basically involves throwing yourself down a steep slope encased in a giant inflatable ball! Invented right here in New Zealand, zorbing is great fun for the whole family and with a minimum age of six, it's something even the younger kids can get involved with.
8.      Zealandia – Wellington
Step back in time at the award-winning attraction Zealandia. Often referred to as 'Jurassic Park' due to its mammal-proof fence that keeps out invading species, Zealandia is a wildlife sanctuary in Wellington with a spectacular difference. Focused on conserving New Zealand's endangered animals and plants, the attraction not only offers the chance to discover how New Zealand looked a thousand years ago, but also to explore the natural wonder of the sanctuary's pristine forest.
9.      Sky Tower – Auckland
This one is an easy one for anyone visiting Auckland. The Auckland Sky Tower dominates the Auckland skyline and is visible all around the city. It's also a great experience to head up to the viewing platform right at the top for complete 360 panoramic views of the city and beyond. There is a really cool glass floor for those brave enough and you can even do the Sky Walk or Sky Jump  -experiences that will take you out onto a ledge that runs around the top of the tower.
Locals tip – there is a revolving restaurant at the top of the Sky Tower which do some great lunch specials which also incudes access to the viewing deck and free parking.
10.  Adrenalin Forest – Wellington, Christchurch and Bay of Plenty
With three locations around New Zealand, Adrenalin Forest is an awesome family friendly activity. Across the three locations you will find over 100 fun filled challenges across six levels. Each level is harder than the last, with obstacles starting at 1.5 metres above the ground that are suitable for a wide range of ages and fitness levels. To conquer the whole course and claim your bragging rights, you'll be climbing, jumping and swinging at least 20 metres up in the air. Adrenalin Forest is another exclusive GO Play partner so you can save money too when you rent with GO Rentals.
11.  Hobbiton – Matamata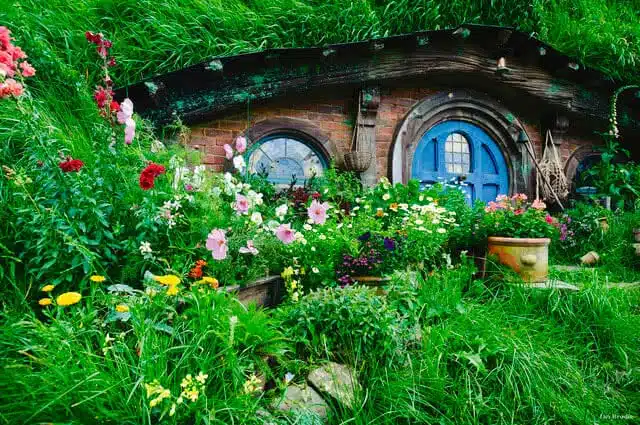 A big one on the to do lists of family members young and old is usually a trip to Hobbiton – home of Lord of the Rings and the Hobbit Trilogy. Matamata is home to Hobbiton – a magical experience where you will get to tour the movie set, take a trip down to Bag End and even have a pint in the Green Dragon Inn. For anyone who loves Lord of the Rings or the Hobbit, this is a must.
12.  Dolphin Cruise and Hole in Rock – Bay of Islands
Wildlife plays a pretty big part in most trips around New Zealand – we have a huge variety of wildlife on both land and at sea so at some point, it's likely your trip will involve checking it out. A great place to see some of our amazing marine life is in the Bay of Islands. Take a cruise out to the Hole in the Rock from Paihia and you will not only get to see this amazing geological formation, but you are also likely to see marine life such as dolphins, schools of fish or even whales at the right time of year.
13.  Auckland Zoo – Auckland
Sticking with the wildlife theme, a trip to Auckland Zoo is a great day out for anyone spending time in Auckland. There's lots to see and do all year round at Auckland Zoo, including events, keeper talks, behind-the-scenes experiences and more! Home to 135 species and over 1,400 animals, Auckland Zoo has plenty to keep the whole family entertained.
14.  Beaches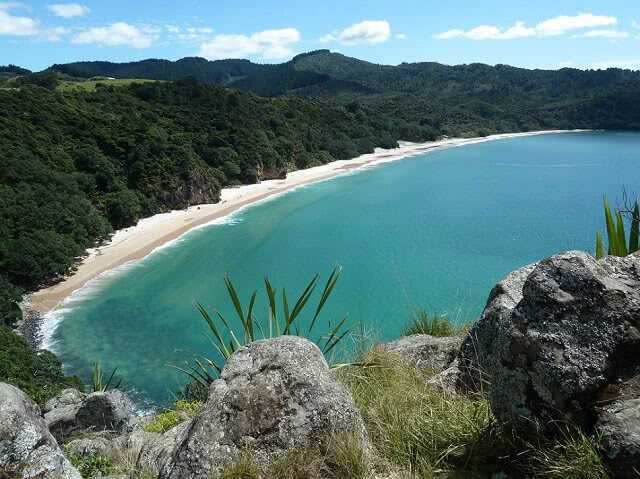 If you are looking for the ultimate family-friendly activity here in New Zealand, heading to the beach is up there with the best. The North Island has some spectacular beaches and the best thing of all is the beach is a FREE day out! From 90 Mile Beach in Northland to Oriental Bay in Wellington, our coastline is dotted with little gems wherever you go. Check out our blog on the best family friendly beaches in New Zealand.
South Island
The South Island also offers some amazing family friendly activities including a number of New Zealand's adventure capital of Queenstown. Check out some of our favourites below.
15.  Hanmer Springs Thermal Pools – Hanmer Springs
Hanmer Springs is a great place for families – the adults can kick back and relax in the numerous geothermal pools and the kids can have a blast on the slides and rides – great fun for the whole family. Located just north of Christchurch, Hanmer Springs is a cool place to relax, unwind and enjoy some stunning views of the Southern Alps.
16.  International Antarctic Centre – Christchurch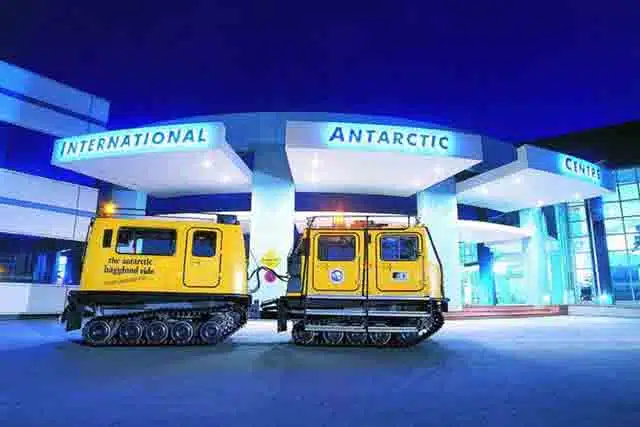 One of our favourite places to visit for families in the South Island is the International Antarctic Centre. Considered the world's best Antarctic showcase, the whole of Christchurch's International Antarctic Centre space is a working example of the Antarctic. Families don't just step into another display or exhibition; they step into a virtual recreation of the Antarctic climate itself including a snow and ice experience and a chance to ride on a Hagglund.
17.  Jet Boating – Queenstown
Jet Boating is another Kiwi invention and there's no more exhilarating an experience than being aboard one of these fast-moving and highly manoeuvrable boats in the shallowest of waters. Queenstown is the original home to jet boating in New Zealand and the Shotover Jet is still one of the best out there. GO Rentals customers can get discounts at a number of jet boat providers throughout the country including Shotover Jet.
18.  Mt John Observatory – Tekapo
When it comes to stargazing, there are few better places in the world than New Zealand. The Mackenzie region is an International Dark Sky Reserve and home to the Mt John Observatory in Tekapo. It's an amazing place to visit during the day with stunning views across the lake but it comes to life at night when you can visit the observatory and check out the night sky in all its glory – the kids and adults alike will be awe-struck.
Book a vehicle for this trip
We recommend: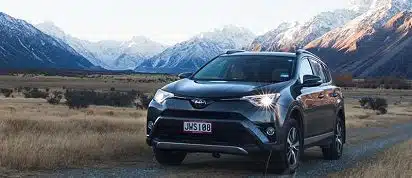 Intermediate 4×4
Toyota Rav 4
Seats

5 seats

Large Bags

3

Small Bags

4

Transmission

Auto trans
19.  Franz Josef – West Coast
Heading over to the West Coast of the South Island, you will hit glacier country. Franz Josef is the main attraction although the Fox Glacier is another alternative. The Franz Josef glacier is one of, if not the best glacier environment in the world which is available to the general public. Exploring the glacier as a family is sure to be one of the highlights of your trip to New Zealand and also offers up the opportunity to take a helicopter flight as part of your adventure – who wouldn't love that?! Franz Josef Glacier Guides are also an exclusive GO Play partner so more opportunities to save money!
20.  Luge – Queenstown and Rotorua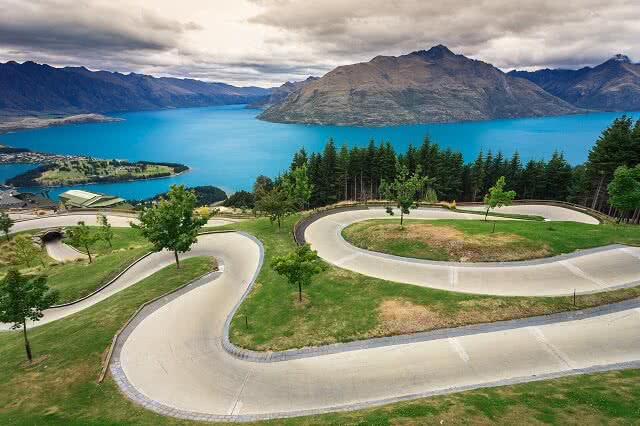 We've already covered luging in Rotorua but Queenstown is another amazing place to try our the luge. Similarly to Rotorua, take a gondola ride to the top of the Skyline Queenstown and firstly enjoy the amazing views looking down over Lake Wakatipu before hitting the gondola tracks and the thrilling 800 metres of banked corners, tunnels and dippers – sensational!
21.  Puzzling World – Wanaka
For over forty-five years Puzzling World has been messing with people's heads no matter what age, nationality or experience. With a mix of bizarre buildings, rooms of illusion and the world-famous Great Maze this attraction is designed to baffle your brain and challenge your perceptions of reality. Families can spend hours here and you will never forget your Puzzling World experience!
22.  Beaches
Whilst the North Island is more renowned for its beaches, the South Island also has its fair share. The top of the South Island in Nelson and the Abel Tasman National Park is prime beach territory and heading down the east coast you will find more great beaches in Sumner and down to Dunedin and the famous Tunnel Beach. In case you missed it, here are the best family friendly beaches in New Zealand.
23.  Bungy Jumping – Queenstown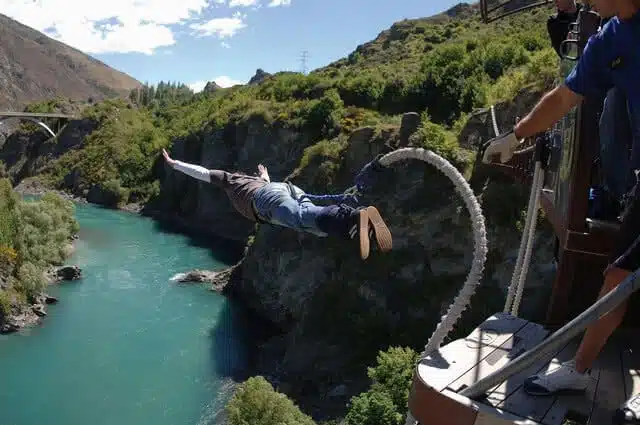 Last but certainly not least on our list is bungy jumping. Whilst you might not think about this as a family friendly activity, the minimum age for bungy here in New Zealand is 10 (and at least 35kgs). This means it's an awesome activity for the whole family as you can cheer each other on and give each other the confidence to take the plunge. The only exception is the Nevis Bungy in Queenstown which requires you to be at least 13 years old and 45kgs. Find out more about great bungy sites all around NZ.
Family Friendly New Zealand
New Zealand really is a destination for everyone – whether you're backpacking solo or bringing the whole family, there literally is something for everyone. Add in our amazing Kiwi hospitality and you're all set for an amazing trip of a lifetime to our beautiful little country down here in the Pacific.
Updated: 16 December 2021
Related Posts