Summary: Top things to do in Akaroa
Harbour Cruise to see the world's smallest dolphin

Shamarra Alpacas

Banks Peninsula Extinct Volcanic Crater

Giants house

Pohatu Penguins

Walking tracks

Barry's Bay Cheese

Akaroa Wineries

Akaroa Museum

Sea kayak tour

Akaroa Lighthouse

Try French Cuisine
Where is Akaroa?
Located on the South Island in the Canterbury Region, Akaroa is the French Capital of New Zealand. At only a 1.5-hour drive from Christchurch, the charming Akaroa township is full of beautiful heritage buildings, a stunning harbour and is surrounded by the extinct volcano in Banks Peninsula. Not only that, Akaroa is home to the world's smallest dolphin, cute little blue penguins, New Zealand fur seals and award-winning alpacas. So if charming towns, beautiful landscapes and adorable wildlife are your things, then use our trip planner and get GOing with your adventure to Akaroa.
Excellent news for all environmental lovers, Akaroa is now home to two electric car charging stations! GO Rentals believe in climate-friendly driving and have a range of Tesla cars for hire so you can enjoy your trip to Akaroa New Zealand with minimal environmental impact.
Why is Akaroa French?
New Zealand's history is always diverse and interesting; Akaroa, Canterbury's oldest town, was "founded" in 1840 by a French settlement who arrived at Akaroa harbour on a whaling ship. However, the name Akaroa originates from the Maori word Whangaroa, meaning "long harbour" and had been occupied for years before the French arrived. The French settlers sailed back to France to gain more interest in colonising the South Island but by the time they returned, the British and Maori treaty had been signed.
The French settlers remained in Akaroa and their culture can be seen today in the provincial-style cottages, street names, restaurants and their bi-annual French fest. So, if you love a little European charm mixed with a Kiwi stunning location, then Akaroa is the place for you.
---
12 Incredible Things To Do In Akaroa (The Full Breakdown)
1. Harbour Cruise to swim with the rare Hector's Dolphin
Akaroa dolphins attract many visitors to the area as it's the only place in the world you can encounter the rare Hector's dolphins. You should absolutely book a dolphin swimming tour with Black Cat Cruises setting off from Akaroa wharf, it is a once-in-a-lifetime experience. Swimming with the World's smallest and (possibly cutest) Hector's dolphins is something you can write home about and the cruise offers a dolphin guarantee!
On this nature cruise in Akaroa harbour, you can also see the beautiful New Zealand fur seals in their natural habitat. Two amazing marine life ticked off in one cruise? Sign us up!
Akaroa dolphins feature on our full Akaroa travel guide, that's how awesome they are.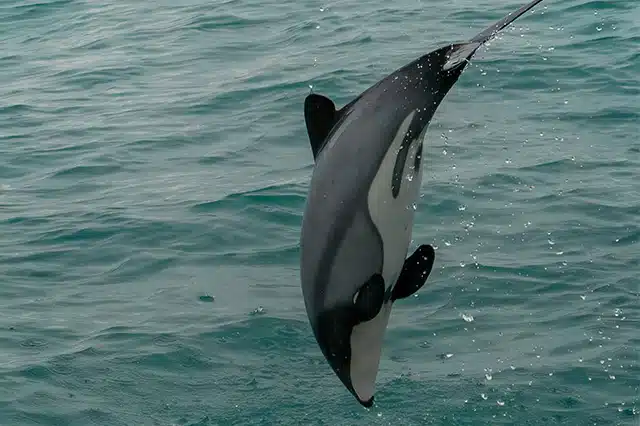 2. Cuddle Alpacas at Shamarra
Shamarra award-winning alpacas offer something different from many alpaca farms as here you get to cuddle and play with them. With over 170 cute alpacas and a backdrop of the magnificent natural beauty of the Banks Peninsula, you will be sure to have an awesome day at Shamarra. Alpacas are extremely friendly and affectionate with humans, take a visit and see for yourself.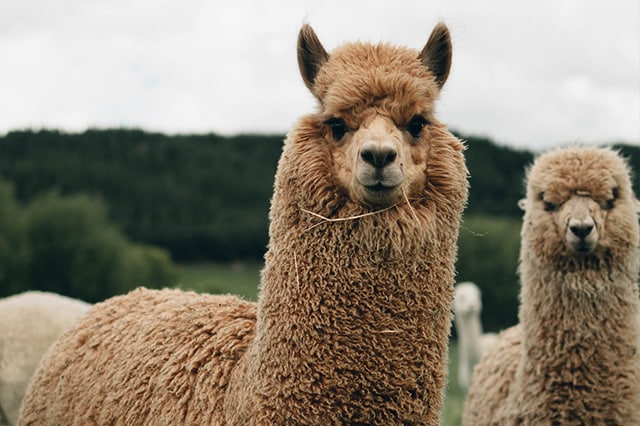 3. Explore the Banks Peninsula extinct Volcanic Crater
Over several millions of years, the eruptions from volcanos caused erosion that has now carved scenic landscapes of valleys, bays and hills in the Banks Peninsula area. It could take 3 days to complete the 31km Banks track or you could do a guided tour of the crater rim of an extinct volcano (but don't worry, there hasn't been an eruption in 5 million years). You can also join a unique tour in a red rural post van on the crater rim delivering mail to 140 homes, one of the most scenic postal routes in the Country.
Whichever tour you decide to do, self-guided, private tours or group walks, the Banks Peninsula is sure to deliver spectacular scenery, local wildlife and native flora.
4. Get Inspired at The Giant's House
Named the "happiest garden on earth", The Giant's House boasts a wonderfully unique mosaic garden and is now recognised as a garden of international significance. The historic Akaroa house is more like an art gallery, boasting colourful and quirky sculptures, ceramics and mosaics by artist, Josie Martin. With a cafe, art gallery, and garden to explore, you can spend a few hours here in awe of all the creativity at The Giant's House.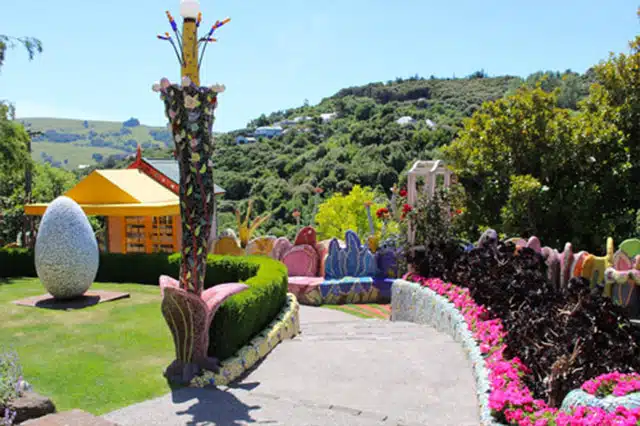 5. Observe Penguins at Pohatu Marine Reserve
Home to the largest Australasian little penguin colony, you should book a Pohatu Marine Reserve tour to get up close with the cute Pohatu penguins. Visit during the mating season between September and February to be guaranteed to see the white-flippered penguins or blue penguins. You can also gain a deeper understanding of the conservation of Pohatu penguins on the nature cruise and help to preserve their natural habitat for years to come.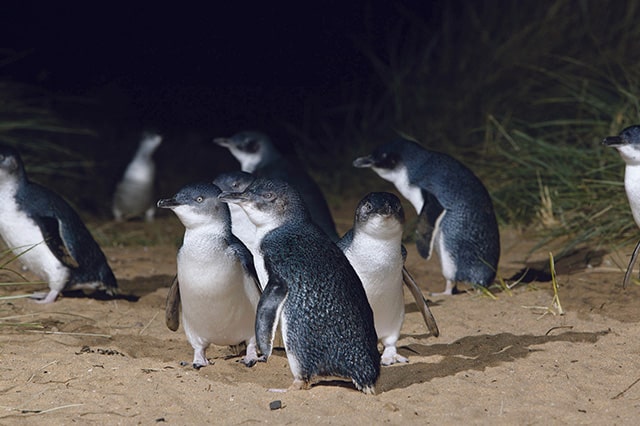 6. Get the best views from the walking trails
Who doesn't love a hike with a view of magnificent natural beauty? Akaroa nature and native bush make for some excellent walking tracks and the best free things you can do in Mainland New Zealand. The main hike you can, and should, do is the Banks Peninsula but this stunning location also offers many more scenic tracks:
Children's Bay Walkway
From the North end of Akaroa town starts the 4km Children's bay walkway is an easy hike for all ages, offering views of Akaroa harbour and forest. Also named the Rhino walkway, Children's bay is excellent for children mainly due to the animal sculptures along the way including a giant Rhino.
Akaroa Waterfront
The walk around the Akaroa waterfront is a relaxing way to see the Akaroa harbour from all angles. It should also be on your list of free things to do in Akaroa if you want to try and catch sight of the rare Akaroa dolphins and New Zealand fur seals without taking the nature cruise.
Hinewai Reserve
With 12km of walking trails to explore and Stony Bay Peak to climb, Hinewai reserve offers birds-eye views of the Banks Peninsula. This is a more advanced track but well worth it for the 800m high views.
Misty Peaks Reserve
Climbing along the ridge line above Akaroa, the Misty peaks reserve hike offers you amazing views of Akaroa harbour and town. The full 17km track could take you 5-6 hours but you can't beat the views and sense of achievement of an awesome hike.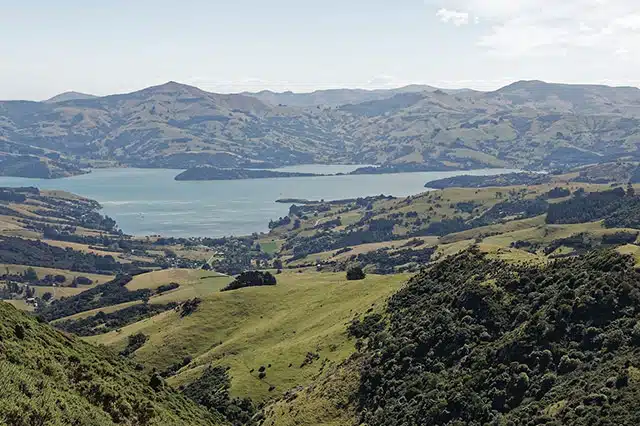 7. Taste the award-winning Barry's Bay Cheese
Barry's Bay Cheese has been making local cheese in the area for 120 years, now that is some expert cheese we want to try! The makers at Barry's Bay Cheese put their local knowledge and love into making these cheeses and have been winning awards around the Globe. Pop into their factory to see how it's made, get a sample of free cheese and visit their shop.
8. Sip on Akaroa Wine made from French vines
After your cheese visit, it would be perfect to then go to an Akaroa winery, wouldn't it? Well, the area has been making delicious wines since the French settlers planted the first vines and you can stop off at some award-winning boutique wineries:
French Peak
A beautiful scenic French farm just a 15-minute drive from Akaroa town, French Peak is the oldest vineyard in the region. Visit their cellar door or even stay over in their unique Akaroa accommodation (a glamping wagon or luxurious barn), to see how they make their organic wines are made. This could possibly be one of the best things to do in Akaroa!
Takamatua Valley Vineyards
Offering panoramic views of Akaroa harbour and the countryside, Takamatua vineyard believes the volcanic soil gives their wines a unique flavour. Pop into their cellar door to try their rich and complex red and white wines.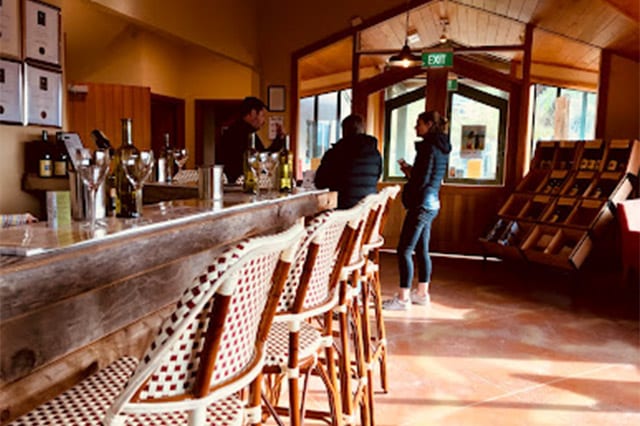 9. Study up at the Akaroa Museum
Great for a rainy day, the Akaroa museum sits in one of the beautiful French heritage buildings. Visit the exhibitions to learn about the area's rich history, New Zealand Maori culture, and archeology of the Banks Peninsula area; you can even look up the files on family history in the region.
10. Take an exciting Sea kayak tour
New Zealand is known as being an adventure capital so can't go to this stunning landscape and not partake in a thrilling activity. Jump on board a sea kayaking experience to explore Pohatu, Akaroa harbour and out to the pacific ocean. If you want to get up close to the wildlife then this is the way to do it, sea kayaking puts you right on the water to observe penguins, fur seals and Hector's dolphins. The guides will provide you with local knowledge of the area and nature, making the sea kayak tour both thrilling and educational things to do in Akaroa.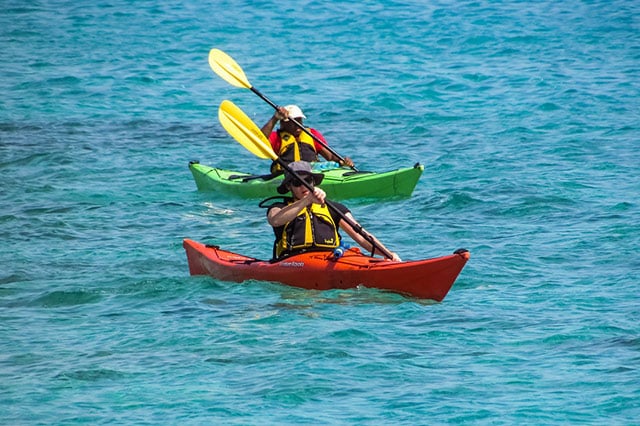 11. Tour the Akaroa Lighthouse
A lighthouse in any New Zealand harbour town is always a pretty sight and Akaroa lighthouse does not disappoint. Tour this historic lighthouse for a small fee and admire the impressive views over Akaroa harbour.
Akaroa lighthouse is one of New Zealand's most photographed lighthouses, check out the full list!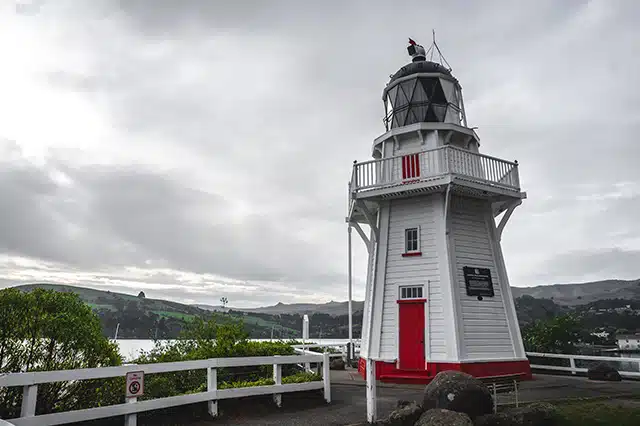 12. Try French Cuisine
One of the best things to do in Akaroa is to celebrate French culture through food. Feast on our favourite picks:
The Little Bistro
Experience local, sustainable and organic bistro cuisine in this charming little French restaurant. With menu items like vol-au-vent, venison and creme brulee, you are in for an exquisite night. Bon Appétit!
Ma Maison
A beautiful waterfront restaurant where you can dine on the deck with a fire pit to keep you warm. Dine on a bowl of mussels and watch the sun set over Akaroa harbour for a spectacular evening.
French Fest
Time your visit at the beginning of October to attend the 3-day French festival. Think night markets of mouth-watering French food, show-stopping Cabaret acts, a famous parade brass band, French antiques and plenty of wine from French vines. Definitely one of the best things to do in Akaroa!
The French Fest is actually on the list of bucket-list New Zealand festivals you must go to!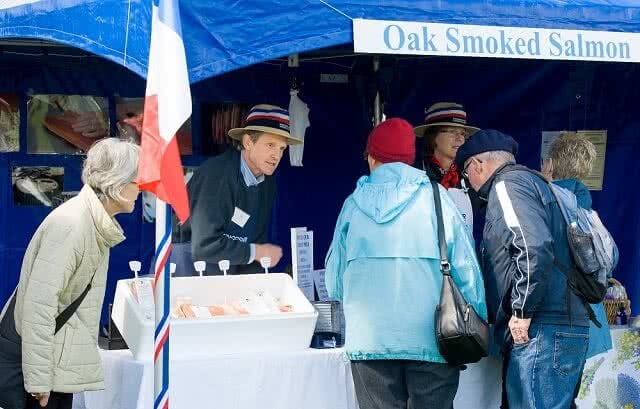 ---
Frequently Asked Questions
What is the weather like in Akaroa?
The best time to visit Akaroa would be in the summer months between December and February when temperatures average around 24 degrees during the day and don't drop below 10 degrees at night. They are also the best times to visit for the least chance of rain or snow.
Winter, particularly June, is the wettest time to visit Akaroa with temperatures dropping between 0 and 5 degrees. But with the highest chance for snow, winter is a great time to visit if you love icy landscape views.
How many days do you need in Akaroa?
Akaroa New Zealand is conveniently located in the middle of the Canterbury region and close to the main city, Christchurch so it is possible to visit on a day trip. However, to see the cute wildlife and tick off some hikes and wineries, we would recommend a 3-day stay to fully take in the magnificent natural beauty of the area. 
How to get from Christchurch to Akaroa?
Akaroa is just under 90 km from Christchurch and is a scenic 1.5-hour drive. Running daily, you can jump on the French Connection Bus from Christchurch to Akaroa.
However, the best way to travel from Christchurch to Akaroa is via car so you can explore all the things to do in Akaroa like the Banks Peninsula, wineries and beautiful hikes. Pick up a GO Rentals car hire from Christchurch airport and be on your way to an awesome Akaroa trip.