Electric vehicle charging stations
Find a list of charging stations when you rent an EV in NZ.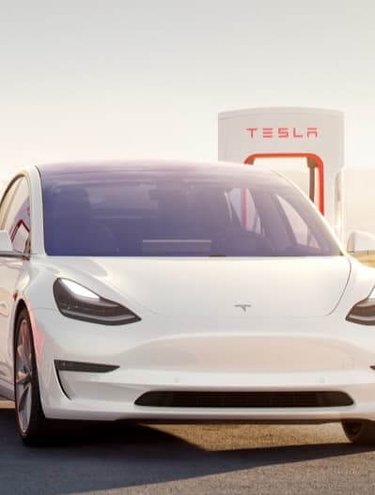 With so many public charging stations dotted accross New Zealand, you can plan your roadtrip so that you're never too far from a charging station.
Charging Not Parking

Parks displaying this official NZ sign are for charging only. Do not park there if you are not charging, even if you're in an EV.
Be Nice to ICE

Be a good EV Ambassador. Don't leave anything other than a polite note on an offending vehicle.
When to Unplug

It is not ok to unplug another vehicle even when fully charged unless you have permission.
Monitor With Your Phone

Monitor your charge level with the GO Rentals App to make sure you free up the Charger for other EV's and to save yourself from paying idle fees. *app features only available with Tesla vehicles.
Check for Parking/Charging Limits

Some stations and/or EV parks have time limits to encourage vehicle turnover.
Do not park illegally to reach the charger.
E-Stop is for Emergencies

In other situations, only press E-Stop if you can't get hold of the station operator by phone.
Reset it before you leave.
OK to Check Progress

It is acceptable and normal to check the onscreen progress of a station that you are waiting to use.
Look after the stations, cables and plugs

Report any damage to the service provider, & ensure cables are safely tucked away.
All EVs Are Equal

Whether PHEV, small or large capacity, all EV's have equal right to use chargers.
Use your discretion in sharing, if there is a choice of high-powered/low-powered DC chargers.
Don't Set and Forget

Stations are designed to allow you to leave your vehicle charging. But you must be back before charging stops, and before any parking time limits are up.
Don't expect others to unplug you.
---
There are a number of Tesla specific charging stations around NZ. These chargers are designed to efficiently charge your Tesla, but unfortunately are not compatible with other electric vehicles like the BYD Atto 3.
Top up the car quickly in the middle of a long journey. Stop along the world's fastest charging network while you grab a quick bite to eat. With a rapidly expanding Supercharger locations placed on well-travelled routes, Tesla can get you anywhere you want to go.
Charging times
Enter a destination on your touchscreen and Trip Planner will automatically route you through convenient Superchargers along the way.
Trip planner will advise how long you will need to charge for to reach your destination.
Tesla destination chargers
Destination chargers are intended to top up the car back up at the end of a journey when you reach your destination and park. The charger may be connected for many hours or overnight. Destination charging is often an amenity provided for free by the destination business, but the destination may charge a fee for the use of the charger.
Charging times
Wall chargers provide a range between 15 and 75 range per hour.
Charging times vary per car, and per power supply.
For a detailed information check the Tesla wall connector support
---
Universal EV Charging Stations
Most electric vehicle charging stations in NZ are universal and can be used to charge the Teslas and BYD Atto3.
These chargers send current directly into the drive battery, bypassing the cars on-board charger.
Charging times
A 50kw DC charger provides approx. 300km range per hour. Charging times vary on the ambient temperature, the state of the battery (e.g. empty or half full) and variation incharging rate.
AC Charging uses the on-board charger of an EV.
Charging times
Changing times will vary based on the power output of the socket, the capacity of the charging cable and the charge state of the vehicle. AC chargers have a power output range between 2kW and 22kW. In terms of range, the AC chargers can provide between 12km-120km of range per hour of charging.
You can plug electric cars into regular 3-pin home powerpoints with a mobile charger. If you are stopping for a few hours or staying overnight at your accommodation, we recommend you safely charge your EV using the supplied mobile charger to give yourself plenty of battery life for the day ahead.
And make sure you do not leave the mobile charger behind.
Charging time
A 240v AC charger provides approx.
12km range per hour.
Charging times vary per car, and per power supply.