New Zealand is one of the world's biggest and best playgrounds when it comes to surfing. With 15,000km of natural coastline and hundreds of small bays and coves benefiting some fantastic breaks, New Zealand's surf spots are some of the finest around.
We thought we'd put together a list of the 13 best surf spots in New Zealand (in our opinion) for surfers of all ability to enjoy!
1. 90 Mile Beach – Northland
View this post on Instagram
The famously named 90 Mile Beach (actually 88km long) is a great place to start your surfing adventures. It has no shortage of peaks and plenty of space to share (as you'd expect) all year round. Absolutely fine for all levels of surfers.
2. Shipwreck Bay – Ahipara
View this post on Instagram
We're hoping the name doesn't put you off because Shipwreck Bay is definitely one of the must-visit surfing spots in New Zealand. Famously featured in the 1966 film 'Endless Summer', Shipwreck Bay is said to have one of the best left hand breaks in the world. Can get a little busy but is definitely worth making an effort for.
3. Te Arai – Auckland
View this post on Instagram
Just on the border of the Auckland/Northland region, you'll find Te Arai, a lovely little spot on the East Coast of the North Island. This comparatively quiet beach offers left and right handers and reliably consistent surf. If you're wanting to avoid the crowds, this is the one for you!
4. Piha – Auckland
View this post on Instagram
One of the most iconic surf beaches in New Zealand is undoubtedly Piha, the wild and rugged black sand beach on the west coast of Auckland. Not for the faint-hearted, it's also probably the most popular surfing destination from the City of Sails. The legendary right hander is fairly extreme and a challenge for even the most experienced so make sure you're definitely up for it!
5. Muriwai – Auckland
View this post on Instagram
Another great option west of Auckland is Muriwai, a long black sand beach that provides plenty of left and right handers. The beach is one of the more popular in Auckland, partly due to the resident gannet colony that attracts a good number of visitors. There are a few rips to keep an eye out for (especially if you're a beginner) but it always makes for a good day out for all.
6. Whangapoua Bay- Great Barrier Island
View this post on Instagram
On the eastern side of Great Barrier Island, 100km off the coast of Auckland, you'll find Whangapoua Bay, a hidden gem hiding some great surf. The Pacific swells that hit the beach can get up to 2m which make a great sight combined with the white sandy beach. A nice 3-4 hour ferry ride from Auckland will get you there.
Book a vehicle for this trip
We recommend: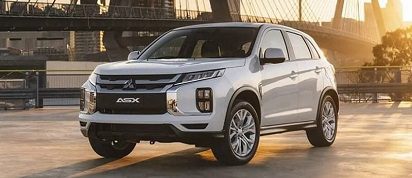 Compact SUV
Mitsubishi ASX
Seats

5 seats

Large Bags

1

Small Bags

2

Transmission

Auto trans
7. Hot Water Beach – Coromandel
View this post on Instagram
Hot Water Beach is famous for the hot springs that lie underneath (which people can enjoy by digging themselves into the sand) but it's also a great place to take the board. There are some great hollow barrels to take advantage of but it is a popular spot so you'll need to keep an eye out for the swimmers.
8. Manu Bay – Raglan
View this post on Instagram
Manu Bay is only a few kilometres from the surfing town of Raglan and is one of the more internationally renowned surfing spots in New Zealand. This is partly because it featured in the 1966 movie 'Endless Summer'. It also has one of the longest left-hand breaks in the world with surfers able to cruise for up to 2 kms! There are also plenty of other great things to do in Raglan as well including a surf school!
9. Surf Highway 45 – Taranaki
View this post on Instagram
Surf Highway 45 is a stretch of 100km of coastline in the Taranaki region that is nothing short of a surfer's paradise. There are a number of great surfing spots to weigh up with the most popular being Fitzroy Beach with left and right handers and Stent Road with its awesome point breaks.
10. Lyall Bay – Wellington
View this post on Instagram
The country's capital offers a great surf spot just minutes from the city centre with Lyall Bay which benefits from some pretty gnarly southerly swells. It was also a filming location used for Peter Jackson's epic King Kong movie which gives you another great reason to visit!
11. Mangamaunu – Kaikoura
View this post on Instagram
About 15 mins drive north of Kaikoura you'll find Mangamaunu, one of the top surfing beaches that attracts surfers from all over the South Island and beyond. Its right hander is very highly rated and the beach is a popular one because of it. Known as the "Malibu of New Zealand" it's a great one for intermediate and experienced surfers.
12. St Clair Beach – Dunedin
View this post on Instagram
It's fair to say that Dunedin isn't the first place you'd think of as a surfing destination but St Clair Beach gives you definite food for thought. It's a great beach that delivers a good consistent surf break all year round. Less than 10 minutes drive from the centre of town it's a convenient spot too with board hire available as well.
13. Colac Bay – Southland
View this post on Instagram
One of the southernmost surfing spots in New Zealand (and the world for that matter) is Colac Bay, 45 minutes drive from Invercargill. It's another reliable option in the Deep South with good consistency for surfers of all levels. As you might expect, it does get a little chilly here so make sure pack a decent wetsuit!
Some great surfing in New Zealand
So there it is! Our pick of the world class options available in our country just waiting to be surfed. As you can see there are beach breaks aplenty so get out there, be safe and enjoy!
Related Posts