We're a nation of many interests and passions and good music is definitely one of them. Soooo, we've pulled together a list of our favourite New Zealand music festivals to add to your yearly schedule with a range of sounds and styles to keep everyone happy!
1. Taupo Summer Concert
Taupo is a place that does things big. Big mountains, big lakes and (as you might have guessed) big concerts. One of these is the Taupo Summer Concert which makes a great excuse for a Central North Island road trip.
The Taupo Summer Concert always attracts some legendary names with crowds of around 40,000 people every year. This has included the likes of Lynyrd Skynyrd, 10cc, The Doobie Brothers, Foreigner and Huey Lewis and the News.
With the scenery of the beautiful Waikato River in the background, you can expect to enjoy some great music in glorious weather. Doesn't sound bad at all, does it?
When: January
Where: Taupo
Cost: From $159
View this post on Instagram
2. Laneway Festival
The Laneway Festival is one of the most highly anticipated and unique music festivals in the events calendar. It's a festival that brings seminal music to the stage from both new and legendary talent.
Over 20+ bands typically feature in the lineup every year with some great names like Billie Eilish, Benee, Florence and the Machine and The 1975 having performed in the past.
Like all good music festivals, it's not just about the music either, with pop-up boutique bars and awesome street food available throughout the day. Held in the peak of a beautiful New Zealand Summer, this event always delivers with beautiful weather in the idyllic and green Albert Park venue in the heart of Auckland.
These tickets sell super quick so if you want to be one of the lucky ones to attend the Laneway Festival be sure to book early!
When: January
Where: Auckland
Cost: From $184
View this post on Instagram
3. Soundsplash
For all the beach-lovers out there, you can combine your love of the coast with your love of music at two great Soundsplash Festivals, in Raglan and Timaru!
They are festivals with proper beach atmospheres taking place over 3 beautifully long summer days in January. With over 70+ bands and musicians performing across a variety of different stages, you're never short of good music to choose from. There are plenty of camping options to take advantage of and you won't want to forget your swimming and surf gear for the beach either!
When: January
Where: Raglan and Timaru
Cost: From $189 (adults), $109 (kids)
View this post on Instagram
4. Bay Dreams
One of NZ's newest festivals is Bay Dreams, originally held in one of NZ's best Summer paradise spots, The Mount. For 2021, they are also holding a second festival in the South Island in Nelson, an equally as beautiful location.
The one day festival is the perfect event to get together with some friends and enjoy great music, good food and a fun and lively atmosphere.
Past lineups have always delivered, with favourites such as Tash Sultana, The Black Seeds, Sticky Fingers and Cardi B having all performed at the event since 2016. The next event is sure to be one of their best yet, with headliners Flume and Peking Duk sure to put on a great show.
The event also offers camping, as well as there being many campgrounds in the area, meaning your stay is made easy and convenient, leaving you to just focus on having fun.
When: January
Where: The Mount and Nelson
Cost: From $189
View this post on Instagram
5. Splore
Another great family-friendly festival in the height of summer is Splore hosted at Tapapakanga Regional Park.
There's so much going on at Splore it's hard to know where to start. First and foremost, it's a boutique music and arts festival that always has a great lineup of talent. Previous bands and artists include the likes of King Kapisi, Bonaparte, Dizzee Rascal and more. They also encourage their revellers to dress-up which leads to some quite creative creations. To cap it off there's a beautiful beach to enjoy within walking distance of the stage which really adds up to the ultimate Kiwi experience.
When: February
Where: Tapapakanga Regional Park
Cost: From $265 (adults), $175 (youth)
View this post on Instagram
6. Electric Avenue
The Garden City puts on a great show with Electric Avenue, the number one music festival in Christchurch.
12 hours of non-stop entertainment across three stages takes place over a day of musical delights. The lineup features local favourites and quality international picks culminating in a great mix of sounds from start to finish. It's a strictly adults-only event with everyone there for the music as the top priority. That being said there's usually a light show or two and some other carnival-like shenanigans as bonus entertainment too.
When: February
Where: Christchurch
Cost: From $119
View this post on Instagram
Book a vehicle for this trip
We recommend: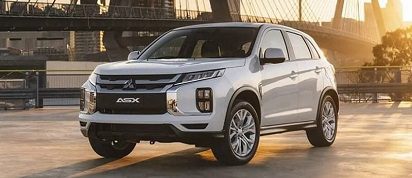 Compact SUV
Mitsubishi ASX
Seats

5 seats

Large Bags

1

Small Bags

2

Transmission

Auto trans
7. National Jazz Festival Tauranga
Tauranga is widely recognised as New Zealand's jazz capital with an active jazz scene and plays host to the annual National Jazz Festival. The festival is organised by a dedicated team of enthusiasts from the Tauranga Jazz Society. Together, they run an extremely well-oiled machine with a great mix of international and local performers.
The Festival is held in venues throughout Tauranga and the city really comes alive for four days of jazzy fun. People spill out onto the streets, cramming into venues to hear some fantastic jazz performances from around the world.
It makes for a really funky carnival-like atmosphere and is a great place to soak it all in.
When: March
Where: Tauranga
Cost: Varies per show
View this post on Instagram
8. Homegrown
The nation's capital hosts one of the most highly anticipated festivals in the calendar. That festival is Homegrown, a big all-day party like no other led by our very best.
Based in Wellington's waterfront, the festival now has five stages that fans can flock to at different times of the day. Over 40+ bands typically line up including regular Kiwi legends like Dave Dobbyn, Che Fu, Stan Walker and Katchafire as well as some awesome emerging talent as well. Plenty of pop-up stalls to eat and enjoy a beverage from too to keep your energy and excitement levels up!
Unfortunately, COVID-19 saw the 2020 event postponed until March 2021. This means the event will likely be one of the year's best, with a long-awaited and much-anticipated lineup that'll be sure to make for an awesome day out.
When: March
Where: Wellington
Cost: From $79
View this post on Instagram
9. Earth Beat
A new entry to our list fo 2021 is Earth Beat – a grassroots festival in Tāmaki Makaurau Auckland. The festival has much to offer travellers coming into New Zealand, both culturally and artistically. There are strong sustainability and māori values interwoven into how the festival is operated, for example there is a hangi workshop and a Treaty of Waitangi workshop, as well as permaculture, regenerative planting, etc.
The festival is supported by Auckland Council and organisers are expecting over 2,500 attendees in 2021. At this stage, the lineup includes bands and artists from around the world, however it may take on a more local theme depending on COVID-19 restrictions.
When: March
Where: Auckland
Cost: From $165
View this post on Instagram
10. Mardi Gras
Described as one of NZ's biggest and wildest Winter festivals, Mardi Gras is the party that you don't want to miss in the midst of the NZ Winter.
Originally held in Ohakune, this year the event has expanded to Queenstown as well, meaning you have two options to take part in the festivities!
You can expect festival goers to be wearing bright and vibrant colours, and a 'street party' vibe that's inclusive and lively – this is one way to turn the cold and gloom of the Winter season into something fun and entertaining.
When: September
Where: Ohakune and Queenstown
Cost: From $140
View this post on Instagram
11. Rhythm & Alps
What better way to see in the New Year than rocking it out at one of New Zealand's biggest music festivals. Held near the end of December, Rhythm and Alps draws some of the biggest and best acts from New Zealand and around the world. Better still it takes place in the surrounds of the stunning Cardrona Valley just outside of Wanaka.
The best and most authentic way to experience the festival is to camp. Whether you dig out your old tent from the attic or you choose to glamp things up a bit, it's all part of the Rhythm and Alps experience.
When: December
Where: Cardrona Valley, Wanaka
Cost: From $169
View this post on Instagram
12. Rhythm and Vines
It's hard to think of a better way to celebrate New Year's Eve than Rhythm and Vines. A premier camping and music festival, it's situated in the beautiful Waiohika Estate Vineyard (hence Rhythm and Vines) and goes for 3 days leading up to New Year's Day.
It's actually one of the first places in the world to welcome in the New Year being on the East Coast of the North Island which adds to the excitement of the occasion. As well as that you'll be able to enjoy an eclectic mix of local and international artists under the Gisborne sun. Just don't forget the sunblock, especially if you're sitting on the bank!
When: December
Where: Gisborne
Cost: From $125
View this post on Instagram
13. Northern Base
For fans of boom bap, drum n bass, grime, hip hop, dubstep and other funky beats then Northern Base is the festival for you.
The hardcore fans love this one as another multi-day festival that leads into the New Year. Held in Kaiwaka, about an hour's drive north of Auckland, the festival brings together some of the best musicians and DJs in the world. Like many of the multi-day music festivals in NZ, you've got the option to camp onsite for the full experience. However, there are also loads of beach campsites in the area to consider as well.
When: December
Where: Kaiwaka
Cost: From $149
View this post on Instagram
Related Posts
Some cracking music festivals in NZ to attend!
So there you have it – some great New Zealand music festivals of awesome quality and value for you to think about if you're a local or visiting!