There's no question that Auckland is one of the most beautiful and exciting cities in the world. With so much to see and do, it can be hard to know where to start. So here are our top 62 fun things to do in Auckland city — guaranteed to make your stay unforgettable from the moment you step out of the Auckland airport!
We'll cover tourist attractions, the food and drinks scene of the city, as well as activities related to nature, culture, sports, adventure, and entertainment. Be sure to visit our Auckland travel guide to help plan your itinerary at the end.
So fasten your seatbelt, because off we go! 
If you need a set of wheels to get around, check out our Auckland Airport car hire options, or take a look at what we've at our Auckland City car rental branch.
Tourist Attractions
Auckland is home to some of the most iconic tourist attractions in New Zealand. From the majestic Sky Tower to the historic Auckland War Memorial Museum, there's something for everyone.
Sky Tower
This tower is the tallest man-made structure in New Zealand and offers stunning 360-degree views of the city. Take the Sky Walk around the perimeter of the tower, or brave the Sky Jump – a 192-metre bungee jump off the edge!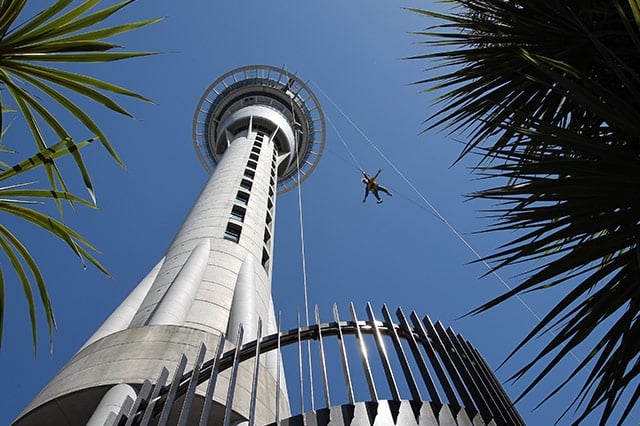 Auckland War Memorial Museum
The Auckland War Memorial Museum is one of New Zealand's most important cultural institutions. It tells the story of New Zealand's history, from the country's earliest days to the present day.
The museum is also home to the world-famous Moa bones — the remains of an extinct giant bird that once roamed New Zealand.
One Tree Hill
One Tree Hill is another iconic Auckland landmark, and one of the city's most popular tourist attractions. The hill is home to an old volcanic cone and offers spectacular views of the surrounding area.
Originally, one tree hill got its name thanks to the lone Totara tree that stood at the top of the hill. It was replaced by a pine tree and 120 years later, the old tree was brought down by vandals.
No distinguishing tree stands atop the one-tree hill anymore. The Obelisk (said to be in the memory of Sir John Campbell) has become One Tree Hill's major identifier now. You can explore these spots and feel the history attached to them as you take a walk here.
Waiheke Island
Waiheke Island is a beautiful island a short ferry ride from Auckland. The island is home to stunning beaches, bush walks, wineries, and more.
You can get to the island either by air or water. Most people choose to travel to it by ferry as it's both cheap and convenient. The cost varies from Devonport and Downtown Auckland for an adult to travel to Waiheke Island. If you book a return ticket, you can travel to and from at a cheaper price.
Children aged from 0-4 are usually free. And most tour operators offer budget-friendly packages for families. 
The ferry from Half Moon Bay also permits taking your vehicle along and the prices differ for motorbike and car. If you'd rather pick up your car on the island, be sure to check out our Waiheke car rental branch
Mount Eden
Mount Eden is the highest point in Auckland and offers panoramic views of the city. The summit is also home to an old volcanic crater, which is now a beautiful park.
The park is a great place to relax, maintain fitness with a 10-minute walk to the top, or take in the views.
Food
Auckland is a foodie paradise, with a wide range of cuisines on offer. From world-famous New Zealand wines to fresh seafood, you'll find it all in Auckland.
There are also plenty of farmers' markets and food festivals to enjoy, so make sure you check out what's on during your stay.
Here are some of our top recommendations for budget eats, restaurants, pub eats, and fine dining in Auckland!
Budget Eateries
Mr. Hao
Cuisine: Chinese
Mr. Hao is a great option for budget-friendly eats. The menu features a wide range of Chinese dishes, including dumplings, noodles, and stir-fries to suit a small budget. Just make sure to visit it outside the peak hours, which are 6-9 pm.
Selera
Cuisine: Malaysian
This hole-in-the-wall cafe is often lauded for its amazing nasi lemak, a Malaysian dish of rice cooked in coconut milk and served with various side dishes like eggs, peanuts, and curry.
Other popular dishes at Selera include roti canai (a type of flatbread) and Mee Goreng (fried noodles).
Revive Cafe
Cuisine: Fast Food, International, Healthy
For a healthy and delicious meal, head to the Revive Cafe. This cafe specialises in vegetarian and vegan dishes, but meat-eaters will also find something to enjoy here. Some of the most popular dishes at Revive include the portobello and brie burger, the sweet potato fries, and the raw tiramisu.
Pub Eats
The White Lady
Cuisine: British Comfort Food
The White Lady is a popular bar in Auckland and a great place to enjoy some pub grub. The menu features all the classics, like fresh fish and chips, burgers, and pies. And of course, there's a wide selection of beers, wines, and spirits to choose from.
Cafe On Kohi
Cuisine: Fusion
Cafe on Kohi is a relaxed cafe located in the suburb of Kohimarama. The cafe is known for its great coffee, and also offers a selection of sandwiches, salads, and sweets.
Fine Dining
Cazador
Cuisine: Contemporary 
This award-winning restaurant serves contemporary New Zealand cuisine using the freshest and finest ingredients. The ever-changing menu means you'll never get bored, and the wine list is sure to impress even the most discerning of diners.
SID AT The French Cafe
Cuisine: French 
Located about 1.1 miles from the Sky Tower Sid, The French Cafe brings you a taste of France in Auckland. The fine dining restaurant is perfect for formal dinners. The menu features a range of twists on some French classics, such as Shiitake broth, brioche and miso butter, duck liver, Ruakaka Kingfish, and more. 
Exquisite Dining Restaurants
The Sugar Club
Cuisine: Fusion, European, New Zealand
For a truly unique dining experience, head to The Sugar Club. This restaurant is located atop the Sky Tower and offers stunning views of the city. You can order a minimum of two dishes per person.
The Oyster Inn
Cuisine: Seafood
This restaurant is located on Waiheke Island and specialises in fresh seafood. The menu changes daily, depending on what's fresh, but you can expect dishes like oysters (of course), mussels, crayfish, and more.
If extravagant is what you are craving, our Luxury Auckland Guide may be what you need. 
Drink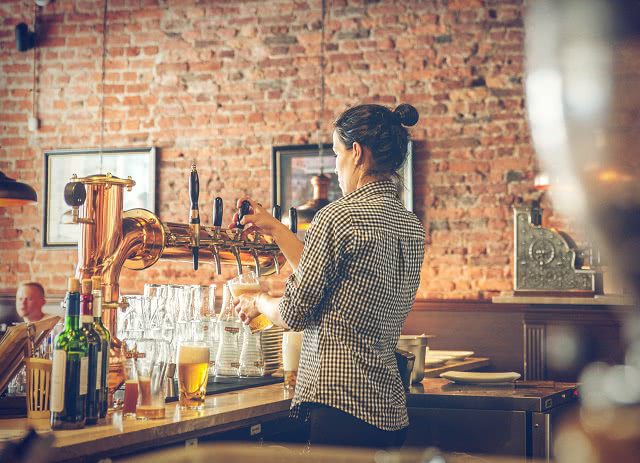 Now that we're done with food, it's time to talk about drinks! Auckland has a great selection of bars and clubs, so you're sure to find something to suit your taste. Here are some of our top recommendations for coffee shops, pubs, breweries, cocktail bars, distilleries, and vineyards near Auckland.
Coffee Shops
Atomic Roastery Kingsland
Atomic Roastery Kingsland is 1.8 miles from the Sky Tower, and it is more commonly recognised as the Atomic Coffee Roasters.
Apart from heavenly-good coffee, this shop also offers a range of sandwiches, salads, and pastries.
Deco Eatery And Bar
Deco Eatery and Bar is a lovely sunny cafe that may be a bit heavy on your pocket. But it's worth trying at least once on your visit to Auckland.
The place offers an impressive range of drinks from coffee to cocktails. But coffee addicts are sure to endorse their expertise at brewing coffee. 
You can also enjoy a wide range of international dishes, including tapas, burgers, pizzas, and more. 
Pubs
The Shakespeare Tavern
If you're looking for a traditional pub, head to The Shakespeare Tavern. This pub has been serving tourists and residents since 1898. 
It is located at the heart of Auckland CBD and promises a rich ambiance with classic architecture and award-winning hospitality. They've been brewing unique brews for over 40 years in the city. That's older than any other pub!
The Empire Tavern
The Empire Tavern is a cheap but popular bar in Auckland. You can get a finger-lickin' good steak and pair it with a good beer. 
Aucklanders and tourists alike have the same opinion about the place — it offers a comfortable, budget-friendly fine-dining experience. If you feel fancy, you might as well show up all dressed up. You'll only find yourself complementing the contemporary, well-maintained ambiance!
Breweries
Epic Beer
For a truly unique drinking experience, head to Epic Beer. This brewery offers a range of different beers, all of which are brewed on-site. You can tour the brewery and then enjoy a pint or two in the taproom.
Brother Beers
Brother Beers is located in the heart of Auckland and is a must-visit for any beer lover. The bar has an extensive range of local and international beers, as well as a great selection of wine and spirits. The friendly staff is always on hand to help you find the perfect drink to suit your taste, and the relaxed atmosphere makes it the perfect place to unwind after a long day.
Cocktail Bars
Bellini
Bellini is a popular bar in Auckland and is known for its great selection of cocktails. The menu features a wide range of classic and contemporary cocktails that Bellini prepares with the freshest ingredients.
Caretaker
The Caretaker is a hidden gem located in the basement of an office block in the Auckland CBD. The bar is known for its eclectic range of cocktails, all of which are expertly crafted by the talented team of bartenders.
Distilleries
Puhoi Organic Distillery
Puhoi Organic Distillery is a family-owned business and the first distillery in New Zealand to be certified organic. The distillery produces a range of spirits, including gin, vodka, and liqueurs. You can tour the distillery and then enjoy a tasting of the different spirits.
Carbonsix Distillery
If you're a fan of gin, vodka, or whiskey, you'll want to head to CarbonSix Distillery. It is Auckland's first micro-distillery, and they offer tours of the facility as well as tastings of their various spirits.
Vineyards Near Auckland
Tantalus Estate
Tantalus Estate is located on the beautiful Waiheke Island and offers a range of wines. The vineyard has a Cellar Door where you can taste different wines and purchase a bottle or two to take home with you.
Te Motu Wine Island
If you love wine and cheese, then a trip to Te Motu is a must. This tiny island off the coast of Auckland is home to some of New Zealand's best wineries and cheesemakers. There are also plenty of walks and hikes to enjoy, as well as stunning views of the Hauraki Gulf.
Nature
Now, it's time to explore some of Auckland's natural attractions. There's plenty to do in Auckland when it comes to nature, including hiking, spending time at the beach, strolling in a park, and much more. If you are a green and environment lover, a GO Zero eco friendly car rental may be the one for you, so you can get GOing on your nature adventures.
Hikes
Hillary Trail
The Hillary Trail is a multi-day hike that traverses the Waitakere Ranges. The trail is named after Sir Edmund Hillary, who was the first man to climb Mount Everest. The trail divides into three sections, each of which can be completed in one day.
Tāwharanui Ecology Trail
The Tāwharanui Ecology Trail is a short loop trail that takes you through some of Auckland's native bush. The trail is an easy walk and a great way to learn about the plants and animals living in the area. You're especially going to enjoy the trail if you love birds.
Beaches
Piha Beach
Piha is one of Auckland's most popular beaches, and it's easy to see why. The black sand beach is located just a short drive from the city and it's the perfect place to relax and unwind. From watching a sunset to exploring the Kitekite Falls or climbing Lion Rock, there's so much you can do!
Muriwai Beach
Muriwai is another popular beach in Auckland and is known for its colony of gannets. The beach is located just a short 35-minute drive from the city. It's a perfect place to soak in some stunning views.
Parks
Auckland Domain
The Auckland Domain is the city's oldest park and is a great place to enjoy green, refreshing, and nourishing silence. The 200-acre lush green park offers plentiful space to visitors. Even in peak hours, you won't find yourself surrounded by noisy crowds.
Plus, the park has several different gardens, as well as a museum and an art gallery.
Cornwall Park
Cornwall Park is a large park located in the suburbs of Auckland. The park is home to several different attractions, including a farm, a café, and a playground.
Rivers
Wairoa River
The Wairoa River is one of Auckland's most popular recreational areas. The river is perfect for swimming, kayaking, and fishing.
Hauraki Gulf
The Hauraki Gulf is a large body of water that surrounds Auckland. The gulf is popular for sailing, fishing, and swimming. There are also several islands, such as the Great Barrier Island — located in the Gulf, which make for great day trips.
Lakes
Lake Pupuke
Located between Takapuna and Milford suburbs, Lake Pupuke is a freshwater lake that attracts rowers, sailors, and fishermen alike. Early in the morning or when the sun sets, it offers some mesmerising views on its own and of those who benefit from the lake body. Most visitors describe it as a serene experience.
Lake Kawaupaka
Visiting Lake Kawaupaka is one of the top things to do in Auckland. It is located at around a 40-minute drive from Auckland's north shore, and is a great place for swimming, kayaking, and fishing. There are also a few restaurants and cafes located near the lake.
Culture
When it comes to culture, Auckland is a multicultural city and offers impressive diversity. There are different museums and art galleries. Plus, there's a vibrant art scene.
Art Galleries
Auckland Art Gallery
The Auckland Art Gallery is the city's main art gallery and often arranges different exhibitions. The gallery is located in central Auckland and is a great place to spend an afternoon.
Gus Fisher Gallery
The Gus Fisher Gallery is a flagship art gallery, also located in Auckland's central city. It is home to a collection of contemporary New Zealand art. The gallery also has some rotating exhibitions, making it a great place to visit on a regular basis.
Theatre
When it comes to theatre, Auckland offers a variety of world-class options. The Court Theatre is one of the most popular, putting on a wide range of both classic and contemporary plays.
The Auckland Theatre Company is another excellent choice, with a focus on more modern productions. For something truly unique, check out Silo Theatre. It is known for its innovative and immersive performances.
Street Art
Auckland is home to some incredible street art, much of which you can find in the Wynyard Quarter. This area has undergone a major transformation in recent years, and it's now filled with colourful murals, graffiti, and other public art. Make sure to check out the Mural by the Sea, which is one of the most Instagrammable spots in the city.
Architecture
The Civic Theatre
This is one of Auckland's most iconic buildings, and it's definitely worth a visit. This Art Deco masterpiece was built in 1929, and it's been used as a movie theatre, opera house, and concert venue over the years. These days, it's used primarily for theatre productions and film screenings.
Auckland Town Hall
This beautiful building was completed in 1911. It's one of the city's most important historical landmarks. It's used for a variety of events, including concerts, conferences, and exhibitions. There's also a stunning stained glass window that got installed in the main auditorium in 1929.
Sport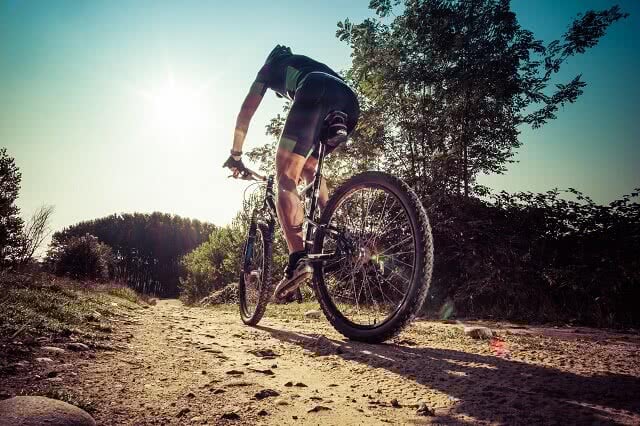 Auckland is an active ground for sports. You'll find the finest and healthiest of sports celebrated in this city with much vigour.
The city facilitates visitors and residents alike to help them actively engage in sports. Be it cycling tracks along the roadside or free sailing at the Karaka Lakes. 
There are, of course, paid sports activities too. But the fact that even if you don't have a penny in your pocket, you can have a fun and healthy time in Auckland is truly admirable.
Here are a few sports loved by the majority:
Running
Orakei Basin
It is one of Auckland's most popular running spots, and it's easy to see why. The Orakei Basin is a scenic coastal area that's perfect for a leisurely jog or a more strenuous run. There's also a walking and cycling track that goes around the perimeter of the basin.
The Light Path
It is a dedicated cycle and pedestrian path, running along Auckland's waterfront. It's a great place to go for a run or a leisurely walk, and you'll get some stunning views of the city skyline.
Cycling
Recently, cycling has emerged as one of the major means of transportation in Auckland. About 2.92 million cycle movements were recorded from August 2021 to July 2022.
There are cycleways and purpose-built tracks all around the place. So, it's a good idea to explore the city on a bike. 
For example, you can hire a bike or take your speed bike to the Hunua Ranges Trails and explore the lush forests there. Or you can take an 18 km-route through the Pohutukawa Coast, where you'll begin your journey at the Omana Regional Park and travel through forests and beach lands alike. It's a thrilling way to spend a nature-rich afternoon in Auckland.
Surfing
Auckland is a city of sails. There can't be a greater miss if you visit Auckland and do not visit its famous surfing spots. Fortunately, almost all of the best surfing spots in Auckland are located within a two-hour drive from the city centre. Here are a few of our favourite ones:
Te Arai Point

: It's a white sandy swimming beach, and it serves as a great spot for beginner surfers. You can book a learning package with Aotearoa surf and get started.

Piha Beach

: Piha beach is a black sand beach, and the tides here rise to 10 feet! It's famous for the fun it offers. If you're a seasoned surfer, you'll find yourself enjoying the surf breaks and peaks on Piha beach.

Te Henga, Bethells Beach

: At the Te Henga beach, tides rise to 6 ft. Whilst it may not be as thrilling an experience as Piha, if you're looking to hone your surfing skills and enjoy an aesthetic ambiance as you do so, this is your place to be!
Rugby
Rugby is one of the most popular sports in New Zealand, and Auckland has many top-level teams. 
The Blues and the Warriors both play in the city, and there's also a local team in the Mitre 10 Cup, which is the country's premier rugby competition. 
If you're looking to catch a game, there are various options depending on your schedule and budget. For example, you can buy a ticket to a Super Rugby match, or you can watch a local game at one of the city's many bars.
Golf
Aucklanders love golf. There are countless golf courses where you can practice your skills or even learn anew. Here are the most popular ones:
Clarks Beach Golf Club

Pupuke Golf Club

Formosa

Gulf Harbour Country Club

Waitemata Golf Club

Howick Golf Club
The great part is you can begin golfing for a low price. It's cheap, entertaining, and rewarding.
Entertainment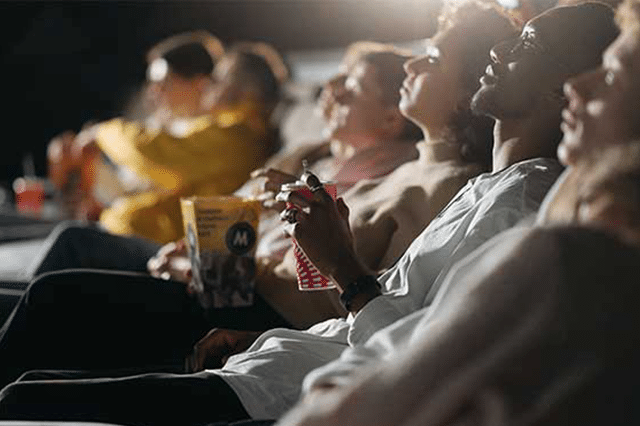 Auckland has ranked amongst the most liveable places for seven years in a row, and entertainment has a big role to play in that.
In Auckland, you'll never run out of activities to do. From nature to sports, there are a million different things to explore. But once you're done exploring, you can dive into a plethora of enthralling activities.
We've highlighted the most exciting ones for you!
Bowling
Science says bowling improves mental well-being, enhances problem-solving skills, builds confidence, and enhances gross motor skills. Auckland seems to have taken that way too seriously.
You can find several well-equipped, hygienic, accessible, and affordable bowling alleys all across Auckland. There's an all-embracing Newmarket Tenpin Bowling on Newmarket's York St offering bowling, pool tables, and extensive arcade games.
And then there are dedicated bowling alleys like:
Zone Bowling Wairau

Zone Bowling Botany

PINS

Arena

Manukau Super Strike
You can hit the bowling alleys with your friends, partner, and families. Just do your research about the ambiance and activities offered before you go.
Putt-Putt
Here's another crazy golf fact about Auckland: Aucklanders are obsessed with miniature golf too! It is called putt-putt.
Currently, there are over ten must-visit, action-packed mini golf courses in Auckland. It tells us how the love of golf doesn't end at traditional golf courses in this city. 
Instead, it takes crazier turns at the Jurassic Mini Putt Golf and the 18-hole course of the Enchanted Forest Mini Golf with Piranha Path, 3-Eyed Monster, and the Chain of Fools. These courses promise a challenging fun time for beginners and experts alike.
Cinemas
Auckland is home to the world's largest multiplex screen. This gigantic screen is about 30.6 metres wide, and is located at Hoyts Sylvia Park. 
If you visit Auckland, we highly recommend experiencing the view and sound effects at least with one movie. It is truly immersive.
Other cinemas in Auckland, such as Event Cinemas, Academy Cinemas, The Vic, and Lido Cinema, also offer a magical experience with each screening.
VR
Auckland doesn't seem to lag when it comes to tech fun. VR Voom and VR Club are excellent examples of that.
VR Voom offers about 12 different categories of games, including escape room games, duo arenas, racing games, and more. The pricing for the games ranges and the costs are specific to each game. Usually, you'll get a discount if you go in a large group.
VR Club pricing is a bit standardised. You'll need to pay a fixed amount for about 50 minutes. During these 50 minutes, you can enjoy as many games as you like from their library of over 50 multiplayer games.
Escape Rooms
Escape rooms are adventure-packed spaces where you're given a range of clues and hints to solve a mission. In Auckland, these rooms have gained a lot of popularity over the last decade. 
The most popular escape rooms in Auckland are as follows:
Escape HQ

Escape Masters

Great Escape 

Breakout Auckland
The escape rooms are a great way to spend an evening and feature on our list of best things to do in Auckland at night.
Go Karting
Go-karting is ridiculous fun. Most go-kart places in Auckland will prove this to you. Here are the ones you must try:
Blastacars
It is Auckland's oldest and the world's first drift-kart track. It offers a range of karts for people of all levels. There are Kid's Speed go-karts that help 8-12 year-olds learn how to drive at a safe and controlled speed. And there's Pro Speed that allows you to drive with a 390CC Honda engine. 
Game Over
Gamer Over is an indoor gaming space offering a variety of games, including laser tag, mini-golf, arcade, and go-kart. The space is best known for go-karting because of its challenging 200-metre track. They use electric-powered karts, which makes the space environment-friendly. You can book the place for all types of events.
Karaoke
There are several Karaoke spots in Auckland. You can visit them to either listen to the beautiful singing voices of your friends or silently judge their song choices – or, you can run to a karaoke spot to steal the limelight. Here are some of the best dedicated karaoke spaces in Auckland that we recommend:
Rock Bar Karaoke: Best for rock live music

Luxury Karaoke: Best for English, Korean, Japanese, and Vietnamese songs

Vinos: Best for English, Chinese, and Korean songs
You can also try The Zoo, Modern Bar, or Happy KTV for a casual Karaoke experience.
Adventure
Fortunately, Auckland has also got you covered when it comes to adventure. Here are four of the craziest adventures you can hop onto any time you feel like doing something wild.
Skydiving From 20,000 Feet Above
There are only a handful of companies that offer sky diving services in Auckland. But we recommend entrusting Skydive Auckland with your experience. 
This company promises the highest tandem skydiving experience in the whole of New Zealand. You get to jump from about 20,000 feet above the ground from a plane.
It is a freefall of about 45 seconds. Although it's short, it's a life-changing and soul-fulfilling experience.
Bungee Jumping From Harbour Bridge
If you're not in the mood to jump off the plane, you can try the 40-feet jump from the Auckland Harbour Bridge. It's refreshing as you can dip your head in the ocean before you jump back up. 
Underwater Journey At Kelly Tarlton's Sea Life Aquarium
Kelly Tarlton's Sea Life Aquarium is rich in marine creatures, and you can take a safe walk through it.
Or you can go shark cage-diving. They also arrange cageless shark diving if you're up for exploring the wild unprotected.
Get Spooked At The Spookers
The Spookers is the most popular haunted scream park in the whole of New Zealand. It's basically a space offering four different spooky settings, including:
The Haunted House

The Fog

The Disturbia

The Woods
For a budget friendly price, you can experience the creepiest and scariest fun of your life. From realistic costumes to a setting that brings the story to life, it's a place to send chills down your spine. But the fun is worth it!
Day Trips
When in Auckland, try a day trip within 3 hours drive of Auckland. Be sure to also check out one of these one-day trips:
Waitomo Caves
Waitomo caves are located about an hour to 2.5-hour's drive from Auckland. These caves are best known for glow-worms, which is a species specific to New Zealand. You can explore these caves with a guide, admire the waterfall of the North Island, or visit the Ruakuri cave. But to make the best of your one-day trip to the Waitomo Caves, it's best you leave for your trip early in the morning.
Rangitoto Island
You'll need about 4-5 hours to fully explore Rangitoto island. The island is home to an active island called Rangitoto, and there are lots of things to do here, such as taking the summit walk, exploring the lava caves, and walking the historic beaches. It is only a 25-minute ferry ride from Auckland.
---
FAQs
What are some things to do in Auckland when it's raining?
It rarely rains in Auckland. But when it does, it's a good idea to visit a coffee shop, try out indoor VR gaming complexes like VR Voom, or stop by the Ponsonby Pool Hall. 
What are free things to do in Auckland?
There are a lot of free fun things to do in Auckland. You can browse arts, culture, and heritage at the Auckland War Memorial Museum, TSB Bank Wallace Arts Centre, and Auckland Art Gallery at Toi o Tamaki.
Alternatively, you can visit the beaches, hit the walking tracks, or explore any one of the 48 volcanoes. You can also visit the Manukau Heads Lighthouse at the top of Awhitu Peninsula between 9 am and 5 pm. 
What are things to do in Auckland with kids?
If you're visiting Auckland during school holidays, you can enjoy the Snow Planet, Butterfly Creek, Sculptureum, Rainbow's end, and Auckland Whale & Dolphin Safari with your children. All of these are recreational places in Auckland built specifically for kids, check out our full list of things to do in Auckland with kids.
What are some romantic things to do in Auckland?
Couples can watch beautiful sunsets and sunrises at Takapuna Beach or take a romantic horse ride at Muriwai Beach. 
You can also spend your night watching over 3,000 stars at the Stardome Observatory Planetarium or explore wines at the Herons Flight Winery. Or you can take a brief and beautiful drive along Mission Bay!
We hope you enjoy your time in Auckland, and remember GO Rentals is always there for any of your car hire in Auckland needs.