Most romantic accommodation in New Zealand
There's a great range of fantastic luxury and boutique hotels to choose from in New Zealand, each with their own unique characteristics and charm. We've selected an eclectic mix below that we feel will set the mood in the perfect way, for your own perfect honeymoon.
Most romantic restaurants in New Zealand
There's nothing better than a candlelit fine dining experience to set the perfect romantic tone for your honeymoon. Luckily, not only does New Zealand have some of the best and freshest produce in the world, we've also got some highly talented chefs who know how to utilise those ingredients.
Again, there are plenty to choose from, but here are some of the best in our opinion from up and down the country.
Most romantic spots in New Zealand
Having covered accommodation and restaurants we move onto the most romantic locations deserving of your precious honeymoon time. As with the previous two categories, there are many to choose from but we're confident the selection below won't disappoint.
The Redwoods of Whakarewarewa – Rotorua
Most romantic activities in New Zealand
Your honeymoon will no doubt involve a lot of relaxing, unwinding and fine dining, but to avoid restlessness, you might want to fit a few activities into your itinerary. Of course, you'll want to still keep it romantic so we've come up with the options below.
Rent the perfect car for your adventure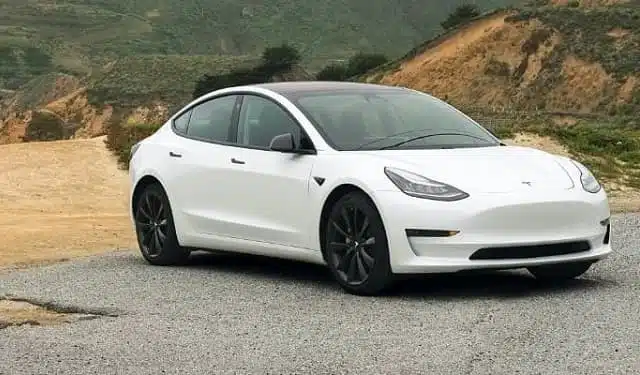 Recommended vehicle for your honeymoon
TESLA MODEL 3
New Model
Make that honeymoon extra special in the brand new Tesla Model 3 – our first all-electric rental car in the GO Rentals fleet.
Vehicle Details
Email Enquiry
5 Seats
2 large bags
2 small bags
Auto Trans
Trip Planner
Christchurch to Stewart Island Round Trip – 10 days

Driving Tour

So, you have a 10 day holiday and you're planning a trip around the lower South Island starting off in Christchurch. That's awesome news! We have a great itinerary mapped out for you taking in the rugged road from Dunedin to Invercargill, the magniRead More

Auckland to Dunedin – 12 Days

Driving Tour

If you're looking to cram as much into your trip to New Zealand as possible – this is a great road trip itinerary for you. 12 days is a pretty whirlwind trip to New Zealand but our 12-day itinerary from Auckland to Dunedin will take you all the wRead More

Auckland to Auckland – North & South Island Round Trip – 28 days

Driving Tour

Well, this is pretty exciting – a month-long holiday and plans for a road trip around both of New Zealand's beautiful Islands. We've done a lot of travelling on those roads and hope we have pulled together a really great itinerary for you – iRead More