Looking for ideas for things to do in Arrowtown? We hear you. Arrowtown is one of New Zealand's hidden gems. Located just a short 20-minute drive from Queenstown, it can often be overlooked in favour of thrill-seeking in and around Queenstown, however, those who do pay a visit are never disappointed. Arrowtown is the town that keeps on giving and there has never been a better time to get out and support some of the amazing local businesses located in Arrowtown as well as explore some of the awesome free activities in and around town.
If you are planning a trip to Queenstown, be sure to add Arrowtown to your itinerary and check out some of the amazing things in our top 11 things to do in Arrowtown – there's a bit of something for everyone in there!
This former 19th Century gold mining town has so much preserved history and natural beauty that it's easy to come up with a list of things to do in Arrowtown which is exactly what we've done below!
1. Arrowtown Village
The first thing you'll want to do when you arrive is to go for a nice stroll down the main heritage area of Arrowtown Village which is Buckingham Street. If there's anything that'll get you into the pioneering spirit, it's this. The main street is incredibly quaint, filled with European and Chinese styled buildings from those old pioneering days. With beautiful trees lining both sides and the mountains in the background, you'll be completely captivated from the outset. The perfect way to begin your adventures.
View this post on Instagram
2. Arrowtown Chinese Settlement
As briefly mentioned earlier there was a significant Chinese settlement in Arrowtown from the time of the 1870s when Chinese miners came into the area. Most of them were forced to live in makeshift huts on the outskirts of the town in incredibly trying conditions. Some of these remain and many have been restored by the Department of Conservation. It provides amazing insight into some of the realities of the gold rush era and serves as an important history lesson for all.
View this post on Instagram
3. Crown Range Road
Arrowtown is in the middle of some amazing scenery and a great way to appreciate it is via the Crown Range Road, just off the Arrowtown Junction. The Crown Range Road is officially the highest main road in New Zealand, reaching a height of 1121 metres! There's an awesome scenic lookout point (marked on Google) that you can drive to (best done at sunset) to admire the picturesque mountains and valley. The photos are amazing and it's even better when seen with your own eyes.
View this post on Instagram
4. Sawpit Gully Trail
Another great opportunity to appreciate Arrowtown's scenery is to do so on foot via the Sawpit Gully Trail. The trail starts from the middle of town and is a 3-hour return loop in total. The trail takes in a varied landscape including the river and creeks, beech forest and slopes of tussock. Like much of Arrowtown, the remnants of the Otago Gold Rush are everywhere to be seen with ruins and an old cottage where miners used to live. A bit of climbing is required on this one so you'll need a good level of fitness.
View this post on Instagram
5. Tobins Track
From a great trail to a great track, the Tobins Track is a more appropriate choice for those who aren't feeling a 3-hour walk as it's only 30 minutes each way. What it delivers in that short time is no less magnificent with panoramic views of the town and the wider Wakatipu Basin. There's even a nice seat at the top for the weary-legged to rest their feet and appreciate the scenery.
View this post on Instagram
Book a vehicle for this trip
We recommend: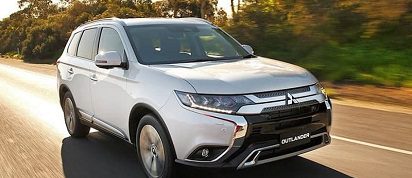 Large SUV
Mitsubishi Outlander
Seats

5 seats

Large Bags

1

Small Bags

2

Transmission

Auto trans
6. Chard Farm Winery
This fantastic scenery and unique geography also lend themselves to other things like the perfect conditions to grow vines and wines! Chard Farm Winery has been doing this for over 20 years producing exquisite Pinot Noir, Riesling, Sauvignon Blanc and more. On top of this, the setting, with its Tuscan inspired vineyard and hill surroundings is just as stunning. A great place for a wine tasting or two…
View this post on Instagram
7. Golf
As well as everything we've covered so far, Arrowtown is also home to a number of great golf courses including Arrowtown, The Hills and Millbrook. All 3 are considered in the Top 20 in New Zealand and the latter two play host to the NZ Golf Open. The golfers love the courses and the incredible backdrop will keep you relaxed and in a state of peace, saving you a few shots in the process. For the first time in a long while, The Hills is opening its doors to visitors from New Zealand (it's usually pretty exclusive so take this opportunity to go and play one of the best courses in the country).
View this post on Instagram
8. Lake District Museum & Art Gallery
If you're more a history buff than a sports buff then you need not fret for while your friends are golfing you can go to the Lake District Museum & Art Gallery. New Zealand has some fantastic museums, especially the small museums in towns like this. The Lake District Museum & Art Gallery has a great variety of exhibits that, in particular, gives you an authentic picture of early Maori life, European life and the history of the Southern Lakes District. Historical gold!
View this post on Instagram
9. Bike Tour
Back to the physical adventuring and a great option to consider is to take yourself on a bike tour. It's a great way to get around and there are plenty of providers to choose from with great bikes including e-bikes too. Many of them offer self-guided tours which you can follow and stop by all the highlights including historical sites, viewing points and wineries. A great way to create a little day trip.
View this post on Instagram
10. 4WD Tour
Another exciting way to see the lay of the land is via 4WD. Once again there are a couple of great local providers offering the experience. Their knowledgeable drivers know the region like the back of their hands and will take you to their favourite secret spots. On gravel roads, through the backcountry, along cliff edges (but not too close), it is both exhilarating and breathtaking.
View this post on Instagram
11. Pan for Gold Arrow River
Last but not least, an absolute must thing to do in Arrowtown is to pan for gold in the river, just like they did when the town was first established. Visitors can hire a pan and head down to the Arrow River and try their luck. There's still gold to be found downstream and while you probably won't make a huge fortune, you may just find a nugget or two to take home. A great family activity and one that everyone enjoys!
View this post on Instagram
Some amazing things to do in Arrowtown
We hope you've enjoyed this quick read about the exciting things to do in Arrowtown and that you book yourself a trip soon so you can strike it rich in memories. If you are planning a trip to Arrowtown, make sure you check out the latest deals on car rental in Queenstown and find out why we're one of New Zealand's favourite rental car companies.
Related Posts