Your road trip in New Zealand will include some stunning natural sights, geothermal and geological wonders, cultural experiences and adventure activities at a minimum which isn't a bad itinerary of things to do.
But there's more! New Zealand is also home to some pretty amazing museums. There's a bit of something for everyone, from our iconic War Memorial Museum in Auckland to the quirky transport museum down in the depp south.
Museums are a great way to spend a morning/afternoon (or even a whole day) as part of a busy holiday. There's a relaxing air in a museum, a change of pace that allows you to engage, learn and appreciate the places you're visiting and we think there's much to be taken from that.
That's why we've gone up and down the country to highlight the best museums in New Zealand that you can visit, no matter where your road trip takes you!
Matakohe, Northland
1.      The Kauri Museum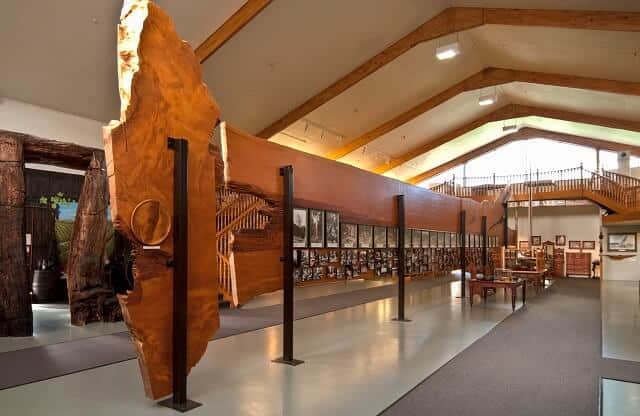 Starting at the top of the country we begin with The Kauri Museum in Matakohe, a small town in the north of the North Island 35 minutes' drive from Dargaville.
For those that haven't seen Kauri before, they are a magnificent species of tree native to New Zealand that can grow up to 50 metres tall with a girth of up to 13 metres.
The Kauri Museum focusses on the early European pioneering days when Kauri timber and gum was extracted from the region.
Visiting the Kauri Museum is a fascinating experience which contains the largest collection of kauri gum and furniture in the world, dioramas of gum diggers huts, examples of a real sawmill and more.
It captures a great slice of local and New Zealand history and is a fantastic hidden gem to discover.
Museum tip: Don't miss out on the old school, post office and church heritage buildings which form part of the museum and are a visitor highlight!
GO Play Discount!
Auckland
2.      The Auckland War Memorial Museum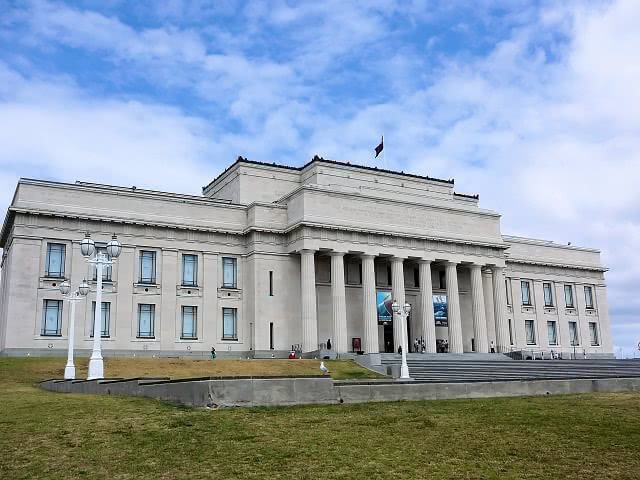 The Auckland War Memorial Museum occupies one of the most iconic buildings in the city and is one of the oldest museums in New Zealand, telling the story of New Zealand, its place in the Pacific and its people.
The museum is vast, broad and impressive with over with a large collection of Maori and Pacific Island artefacts including Hotunui (a large carved Maori meeting house), Te Toki a Tapiri (a Maori War Canoe) and over 1.5 million natural history specimens as well.
The museum also has two 'Halls of Memory' whose walls list the names of all the New Zealand soldiers from Auckland killed in major conflicts of the 20th Century.
The Auckland War Memorial Museum is also situated in a beautiful part of the city known as the Auckland Domain which has the Auckland Wintergardens, open spaces, duck ponds and a number of walking tracks you can enjoy.
Museum tip: The Volcanoes Exhibition is good fun and gives you the opportunity to experience a volcanic eruption from within a residence with shakes, breaking news bulletins and more!
Hamilton
3.      Waikato Museum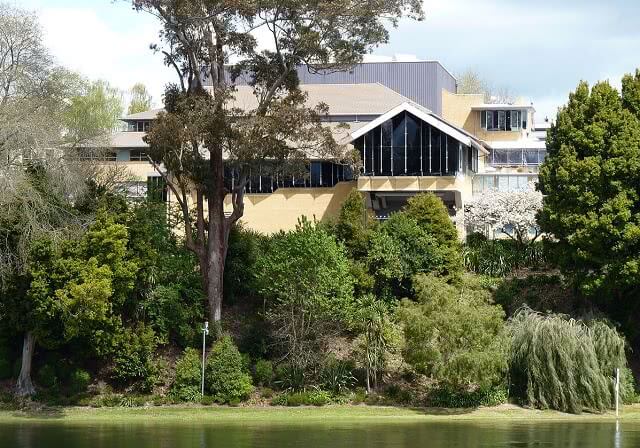 Hamilton sometimes gets a bit of grief in New Zealand (unfairly in our view) for not having a whole lot to offer but one of the things that no one can deny is the Waikato Museum is a great place to visit and experience.
The museum was founded in 1987 and occupies a nice spot overlooking the beautiful Waikato River. It covers a broad range of areas from visual art to social history, Tangata Whenua (Maori people) to science.
Waikato museum also has 13 galleries and features more than 25 new exhibitions and 100 public events annually.
Highlights include impressive Maori War Canoe (Te Winika) and the Waikato WWI story called 'For us they fell'.
Museum tip: We do recommend having a look at the schedule of exhibition and events as they do a great job with their programme throughout the year. Recent successes have included the Bob Marley exhibition and Christchurch Earthquake Police Photography display.
Hawera, West Coast of North Island
4.      Tawhiti Museum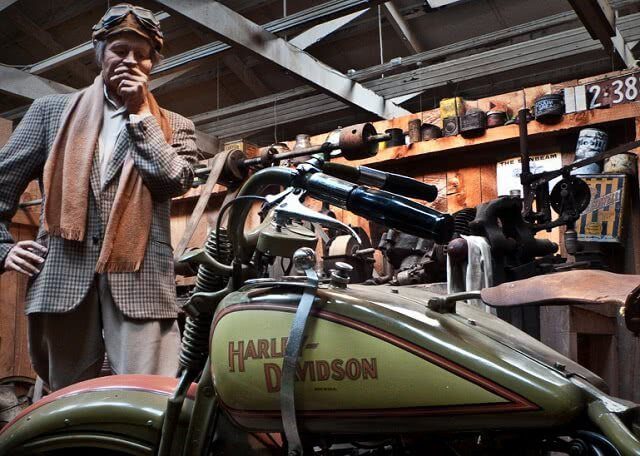 Another great little local museum is Tawhiti Museum, an hour's drive from Mount Taranaki in Hawera.
Tawhiti Museum is the passion project of Nigel Ogle, a local artist who has created a number of life-sized and scale dioramas and models capturing the past with incredible attention to detail.
The museum itself has an interesting history as the site of a former cheese factory which adds to the fascinating experience.
The museum's displays are divided into different categories reflecting various aspects of life like shipping, farming, railways etc. The museum also boasts the Tawhiti Bush Railway and Traders and Whalers experiences which give you the opportunity to ride a train and a boat as part of your visit!
It's a unique and enjoyable place to visit and is widely acclaimed to be the best private museum in the country and a great one to include for any road trip to the West Coast of the North Island.
Museum tip: The museum has seasonal operating hours so be sure to check these before planning your trip. The Tawhiti Bush Railway which is one of the highlights also runs on the first Sunday of each month.    
Wellington
5.      Te Papa Tongarewa – The Museum of New Zealand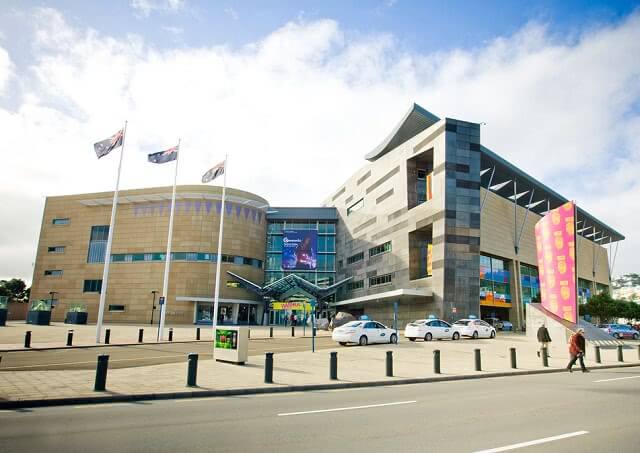 New Zealand's national museum, known throughout the country as 'Te Papa', is our pride and joy and was recently voted as one of the Top 25 museums in the world by TripAdvisor.
Its history actually goes back farther than people think as it first started out as a small Colonial Museum in 1865. It occupied several different locations in Wellington before settling in a brand new state-of-the-art 6-floor facility on Cable Street in 1998.
Since then it has had over 25 million visitors with a huge collection spread over five categories – Art, History, Taonga Māori, Pacific Cultures and Natural History.
There are many highlights that can't all be covered but a few of those include the moving ANZAC exhibition, the modern interactive displays and its incredible showcase of Maori culture. The museum has been particularly successful at attracting people from a wide variety of backgrounds and interests, reflected in the large number of visitors.
Museum tip: One of the more unusual exhibits is that of the world's largest specimen of the rare colossal squid which is over 4 metres long and weighs in at 495kg. (NOTE: The squid is currently being worked on and not on display but will be back in 2019!)
6.      The Great War Exhibition
Wellington is a city that is spoilt for choice with respect to arts, culture and museums with another great example being The Great War Exhibition.
The Great War Exhibition is a relatively recent addition to the city opening in 2015. It was built as a passion project by Sir Peter Jackson and a select few others who wanted to tell the story of the First World War highlighting the contribution of New Zealanders that fought and lived through it.
The exhibition includes amazing artefacts, life-sized sets and miniatures that recreate scenes from the Great War in incredible detail and precision. Black and white photos have also been painstakingly colourised giving new insight and perspective to the images.
Not only will you be amazed by this, but you'll be completely immersed and moved at the horrors and triumphs of the human spirit that characterised this tragic period in history.
Museum tip: There are a number of tours available and one that gets rave reviews is the Trench Experience where you climb around mock trenches and relive some of the sights, sounds and smells of the experience.
Blenheim, South Island
7.      Omaka Aviation Heritage Centre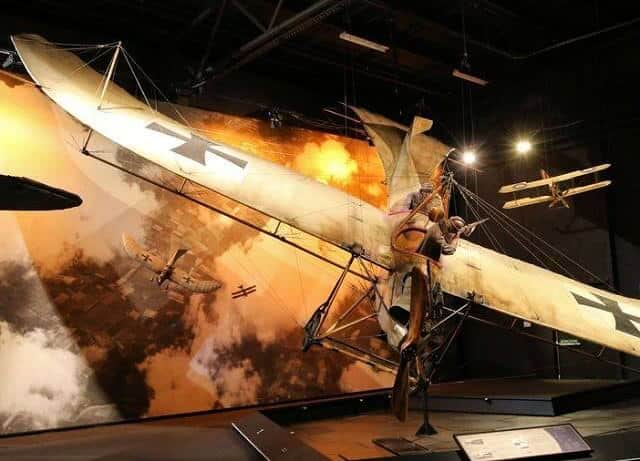 The Omaka Aviation Heritage Centre is a fantastic aviation museum based in the beautiful surroundings of Marlborough. It is a centre that celebrates and appreciates the importance and history of aircraft.
Like many of the great success stories featured, it started out small in 1996 with a small group of enthusiasts but grew to include some big fans like Sir Peter Jackson who became an active member and in 2006 helped open its first exhibition called 'Knights of the Sky'.
Since then it has grown in popularity and features some amazing life-sized dioramas and mannequins utilising the talents of Sir Peter Jackson's WingNut Films and Weta Workshop. It's a great one for enthusiasts but also those interested in history placing aviation in the context of important events like WWI and WW2.
On top of this, if you are really keen and have a few extra dollars to spare, you can book yourself on an Aircraft Joy Ride on the US Army Air Corps 455hp Boeing Stearman or the Russian WW2 Fighter Yakovlev Yak-3!
Museum tip: The story of the Red Baron and the scene created around its crash is a stand-out in our opinion and is one that is widely shared so don't miss it!
GO Play Discount!
Oamaru, East Coast of South Island
8.      Steampunk HQ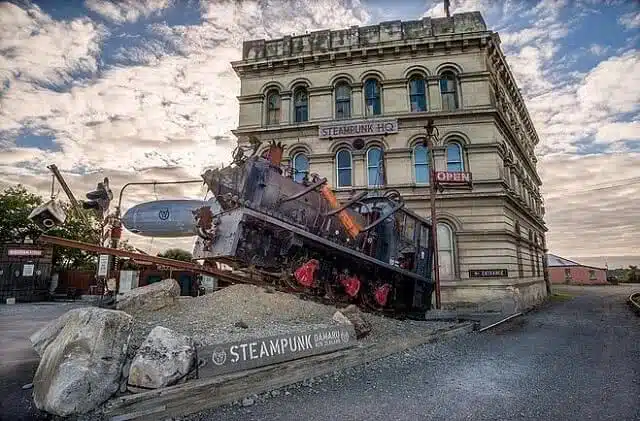 Another novel and niche museum in New Zealand is Steampunk HQ in Oamaru. For those of you who've never heard of Steampunk, we'll take a minute to explain.
Steampunk is a sub-genre in popular culture, traditionally in literature which has expanded to include graphic novels and film. It is based in a sci-fi/fantasy type reality where technology is fused Victorian era steam power machinery, usually in a dystopian type setting. Examples of this you might have seen in film include Will Smith's Wild Wild West, Mad Max and Peter Jackson's upcoming Mortal Engines.
Steampunk HQ is a museum that embraces all things Steampunk and is set in a Victorian area of Oamaru in a magnificent old 1883 stone building, the perfect location for a museum based on a genre so heavily influenced by the era.
The museum itself is an immersive and interactive experience which showcases Steampunk art, movies sculptures and sounds. They also have a Steampunk dress-up booth which gives you some great opportunities to take some super fun selfies.
Fun, unique and imaginative, it's a visit that won't leave you disappointed.
Museum tip: The 'Infinity Room'. We're not even going to elaborate on it any further as it's an excellent one to discover and experience for yourself!
GO Play Discount!
Dunedin
9.      Toitu Otago Settlers Museum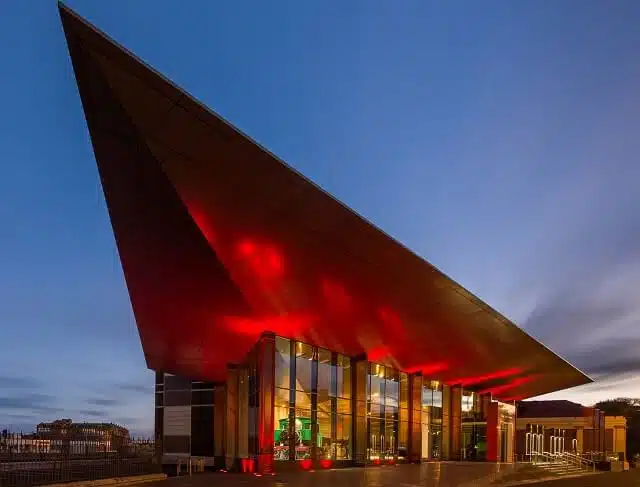 The Toitu Otago Settlers Museum is based in Dunedin and provides fascinating insight into the early lives of New Zealand's settlers from a variety of cultural perspectives. This includes the indigenous Maori, European, Chinese and other migrant groups looking at all aspects of their lives including fashion, art, domestic life and transportation.
Despite being around since 1898 the museum underwent extensive renovations in 2011 and 2012 and has a brand-new feel to it thanks to stunning entrance wing known as the Josephine Foyer. Inside, the museum has over 100,000 objects as part of its permanent collection as well as the numerous exhibitions that it hosts.
It is rated as the No.1 thing to do in Dunedin according to TripAdvisor with visitors appreciating the interactive displays and the extensive way the time periods are covered.
Museum tip: The Victorian costume dress-up and the Penny Farthing bike you can (try to) ride are a real crowd pleaser and add to the fun of the experience.
Invercargill, Deep South of the South Island
10.  Bill Richardson's Transport World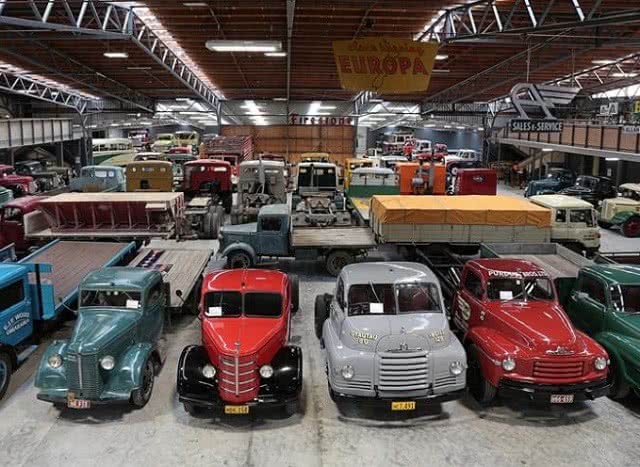 Last but not least we look at the No.1 thing to do in Invercargill which is to visit the Bill Richardson's Transport World, a fascinating experience that showcases a life's work of an extremely dedicated man.
Bill Richardson himself didn't start the museum but was responsible for the collection of hundreds of automobiles, petrol pumps and other assorted memorabilia for over 30 years. 10 years after his death in 2005, his daughter Jocelyn and her husband Scott decided to open his private collection to the public and the Transport Museum was born.
The great thing about the museum is not only the collection itself which includes over 270 vintage trucks, Henry Ford Letter Cars, Model T's, retro Kombis and 1930's V8s. It's the fact that there's a variety of things like the wearable arts fashion collection, the Pork Pie Corner Collection (in reference to the film), a construction zone Lego room for the kids and more.
Basically, there's something for everyone and is a great stop to make as part of a trip to the South Island.
Museum tip: If you like the idea of the Transport Museum, you may also be interested in the Motorcycle Mecca, owned and operated by the same family and only 5 minutes down the road!
GO Play Discount!
The Best Museums in New Zealand!
So there you have it! Our picks for the best museums in New Zealand. We hope you've enjoyed the read and as mentioned earlier, we hope you take up the opportunity to visit some of these great places during your road trip around the country!
Related Posts