Updated 6 March 2017
Golf is not everyone's cup of tea – we get it. "A good walk spoiled" is something you'll often hear from non-golfers. However, if you live in New Zealand, the chances are that you play golf, or you know someone who plays golf – it's the highest participation sport in the country with over 480,000 Kiwis over the age of 18 playing the game and around 7 million rounds played annually. That's a lot of lost balls! With 393 golf clubs across the country, New Zealand is second in the world in terms of golf courses per capita behind Scotland, the home of golf.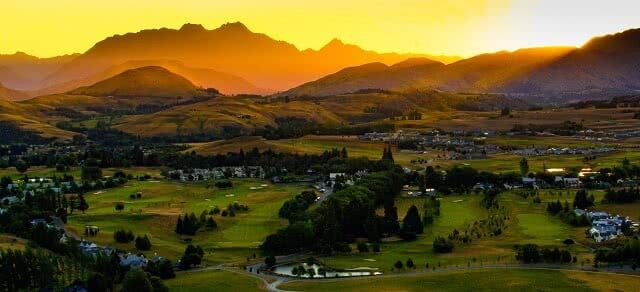 So, whatever you think about golf, there are heaps of Kiwis and people around the world that love it so we thought it only right that we let you know about the upcoming ISPS Handa New Zealand Open, held in Queenstown.
Where is the New Zealand Open taking place?
The NZ Golf Open is held across two courses – The Hills and Millbrook Resort. These are two of New Zealand's finest golf courses – in 2016 Australian Golf Digest ranked both courses in New Zealand's top 10; high praise indeed with a wealth of courses to choose from making them a natural choice to host the ISPS Handa New Zealand Golf Open.
The Hills was only opened in 2007, specifically set up to host the New Zealand Open and is set over 500 acres across a glacial valley. Millbrook was designed by Sir Bob Charles and renovated in 2010 by Greg Turner. Another course set over 500 acres, Millbrook offers a combination of classic parkland golf and links and is a test for even the best golfers.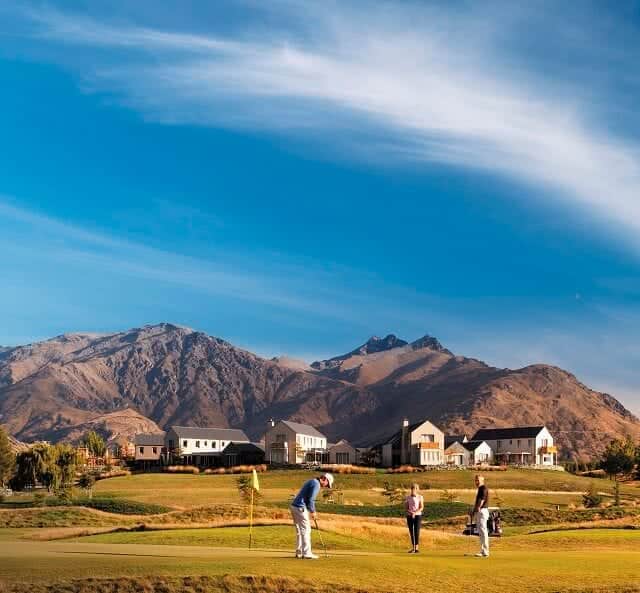 Who's playing in the NZ Golf Open?
The NZ Golf Open takes on a pretty unique Pro-Am format and attracts some big sporting stars as well as professional golfers from New Zealand, Australia, Asia and beyond. This year has attracted some particularly big hitters and coming off the back of their appearance in the WGC Mexico Championships, where they were teeing it up alongside the likes of Rory McIlroy and World Number 1 Dustin Johnson will be Mike Hendry and Matthew Griffin.
The celebrity line up includes many of the usual faces from the sporting world including cricketers Brendan McCullum, Shane Warne, Allan Border, Stephen Flemming, Ricky Ponting and Sir Ian Botham. Also playing this year will be Sir Russel Couts, baseballer Masumi Kuwata, former All Black Grant Fox, TV Celebrity Chef Josh Emett, Australian singer Kerri-Anne Kennerley and former rugby and cricketer Jeff Wilson.
This is a pretty unique opportunity for amateur golfers to tee it up with the Pros in a big golf tournament. This gives your average Joe golfer the chance to see what it's like 'inside the ropes' and feel the pressure of playing in front of a gallery of supporters.
When is it all taking place?
The New Zealand Golf Open kicks off on Thursday 9 March and runs through to Sunday 12th. Tickets are still available and this is a great opportunity to watch some of the finest golfers from across New Zealand and the South Pacific tee it up. For more information about tickets, you can go directly to Ticketek or visit the official New Zealand Golf Open website.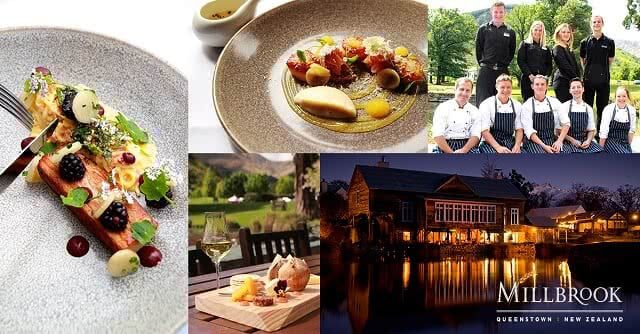 Things to do in and around Queenstown
Whilst golf might be a great day out, there aren't many people who can manage watching four days on the bounce. Thankfully there are absolutely heaps of things to do in and around Queenstown so you will never be short of things to do. Visiting both the golf courses offers up some stunning views of the area for golfer and non-golfer alike but getting out and exploring the Otago region is a must.
You can read more about things to do in Queenstown in our Trip Planner section as well as getting some great ideas for road trip itineraries in the area.
If you need a way to get around, check out our Queenstown car hire options.