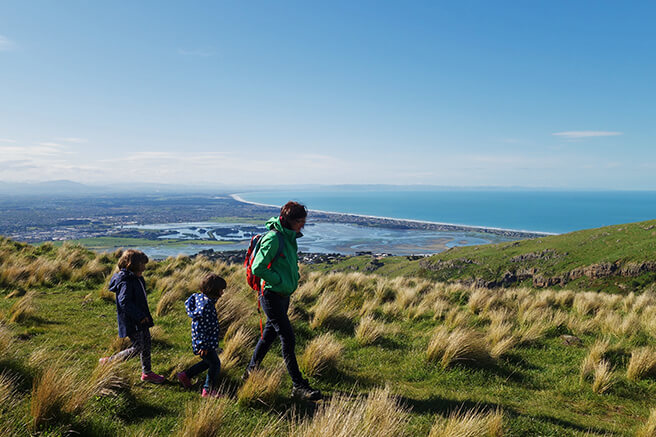 Dunedin is the South Island's second most populous city, so it'll come as no surprise that the most popular destination from Dunedin is the South Island's most populous city, Christchurch. The driving route takes you up the lower east coast of the South Island, with spectacular views and scenic lookouts along the way, so it's easy to see why it's the hot favourite for travellers.
Known as the Garden City, Christchurch is a wonderful place to explore and spend a few days as part of your South Island adventure. From the stunning botanical gardens to the meandering River Avon, Christchurch is a great place to explore for those who love the outdoors.
If you want to try something a bit different, pay a visit to the International Antarctic Centre, located out near the airport, where you can experience what life in Antarctica feels like. Take a ride on a Hagglund, experience an Antarctic storm, or visit the penguins – a great day out for adults and kids alike.
Christchurch is around 4 hours and 50 minutes from Dunedin and while people do make the trip in one day, we would recommend breaking it up and stopping off in any of the towns along the way, such as Oamaru, Timaru or Ashburton. It's a great way to freshen up and stretch, and also discover some hidden gems along the way!