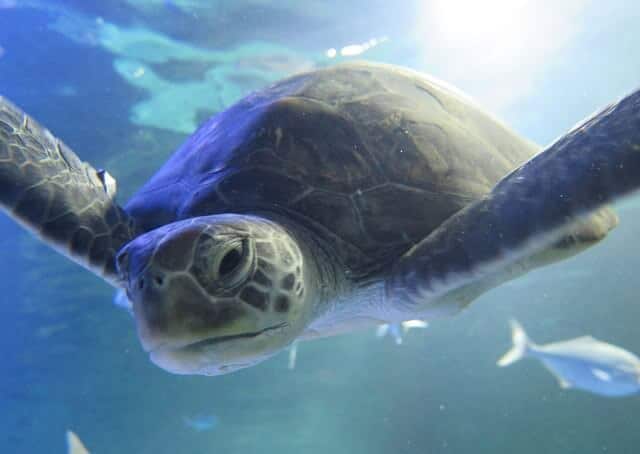 The iconic Sea Life Kelly Tarlton's (known for most of its existence as Kelly Tarlton's Underwater World) has been an institution in Auckland for over 30 years as the country's premium aquarium attraction.
Founded by the legendary marine archaeologist and diver, Kelly Tarlton (more on him later), it has welcomed over 11 million visitors over the years who have witnessed a remarkable array of fascinating creatures up close in a world-class facility.
With over 1,500 sea life inhabitants across 50+ species, there's so much to learn and discover but before doing that we'll touch on its unique history and the man behind it all.
Who was Kelly Tarlton?
Kelly Tarlton was a pioneering marine archaeologist with extraordinary ambition and vision. In his early days, he led a commercial diving company leading a good number of shipwreck expeditions.
In 1983 he saw an opportunity to take advantage of unused underground sewage storage tanks on the coast of Auckland to create an aquarium like no other. His dream was to share his love of diving and marine life by giving the public an experience of it from a diver's point of view.
Construction on this ambitious project began in 1984 and after 10 months of hard graft and Kiwi ingenuity (including the creation of a 110m clear acrylic tunnel, some of which was moulded in Tarlton's kitchen oven) the job was complete.
Tragically, seven weeks after the underwater world opened, Tarlton died suddenly of a heart attack, but his legacy has certainly lived on and gone from strength to strength.
The sea life stars of the show!
One of the reasons for its success is of course down to the abundance and variety of sea life that call it home. These include (in no particular order) turtles, jellyfish, mandarin fish, stingrays, seahorses, king crabs and penguins! They also have some New Zealand fish species like pigfish and the moray eel.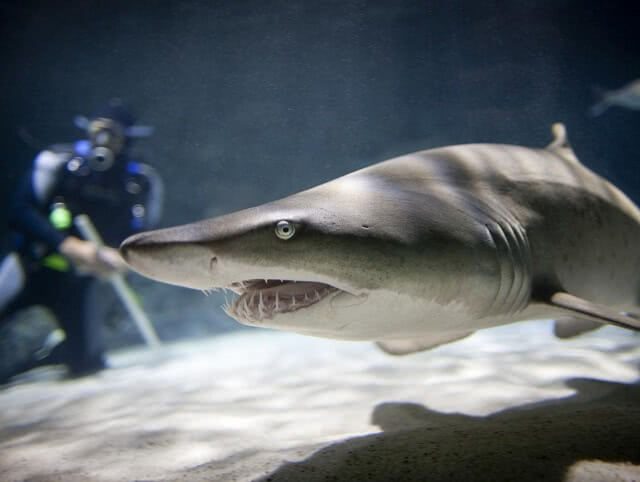 One of the biggest draws, however, are the sharks including the Sandtiger and Broadnose Sevengill sharks which you can see from the infamous Shark Tunnel.
As well as the sea life stars, there are other awesome exhibitions to keep you engaged and entertained. Scott's Hut, for instance, is a recreation of the legendary explorer's Antarctic hut with authentic memorabilia showing just what it was like for the adventurers over a hundred years ago.
There is also a playground called Shipwreck Shores with a splash table (always a popular hit with the kids) and an Amazing Creations area where they can create their own exciting creatures of the sea!
Feeding time fun
There's no better time to be at an aquarium than feeding time, and at Sea Life Kelly Tarlton's, there are plenty of those daily to experience.
This includes feeding the cheeky penguins at the Antarctic Ice Adventure and the venomous Lion Fish at the Fish Gallery.
If you happen to go on a Tuesday or Thursday, you'll be able to watch trained divers hand feed the sharks in the Shark Tunnel with buckets of mullet and kahawai at 2 pm.
There also some very interesting talks that take place allowing you to get an even more in-depth understanding of these fascinating creatures.
The Turtle Talk featuring turtles that have all been rescued and will be released into the wild is a favourite and kids also love the Rock Pool Discovery presentation which explains what starfish eat and shows you what kina looks like up close!
Book now at Sea Life Kelly Tarlton's
As one of the top attractions in New Zealand, Sea Life Kelly Tarlton's is one you won't want to miss. It's a great place to visit for people of all ages and one that you'll come out of with a greater appreciation for our friends that live in the sea.
GO Play discount: 10%
GO Play cardholders enjoy a 10% discount at Sea Life Kelly Tarlton's. Book direct – use your GO Play card (Not applicable on Penguin Discovery, Shark Cage, Shark Dive Xtreme, Behind the Scenes tour).