One of the most photographed tourist attractions in New Zealand has got to be the Champagne Pool at Wai-O-Tapu Thermal Wonderland just outside of Rotorua. This place is truly spectacular and if you have never been, make sure you add it to your New Zealand bucket list as it is absolutely amazing. Formed over thousands of years, Wai-O-Tapu lives up to its name as a 'wonderland' of geothermal activity. There is literally something going on at every turn from the stunning waters to the bubbling mud pools to the famous Lady Knox Geyser.
Take a look at some of the highlights below.
Champagne Pool
We thought it best to start off with the big boy first! The Champagne Pool is a big attraction at Wai-O-Tapu. Let's face it, there are heaps of geothermal attractions in Rotorua so what makes this one special – well this pool for a starter. The pool is 'derived from the abundant, efflux of carbon dioxide (CO2), similar to a glass of champagne' (thanks Wikipedia!). In geothermal terms, the Champagne Pool is relatively young – the hot spring was formed 900 years ago by a hydrothermal eruption but since it was formed, it has been welcoming visitors from all around the world in their droves to admire the stunning colours that are formed by the deposits from all the gasses present in the pool.
Moving away from all this technical talk, all we know is that this pool is very stunning, photogenic and a little stinky!
Lady Knox Geyser
Coming in a close second place to the Champagne Pool when it comes to Wai-O-Tapu attractions is the Lady Knox Geyser. This thing is impressive. Not only does it erupt, spurting out water up to heights of 10-20 metres, it also does it on time, every single day! If you want to check out this awesome geyser in full flow, make sure you get yourself out there by 10.15am every morning as that's when she likes to blow! The geyser is surrounded by a natural amphitheatre which makes it perfect for the daily show and there is an awesome guide who will talk you through some of the history of the Lady Knox Geyser.
Mud Pools
As you stroll around the Wai-O-Tapu complex, mud pools seem to be all around but there is one pool that is referred to as 'the Mud Pool'. This is the one that's a must see as again it provides a unique opportunity to see and hear what it's like when mud erupts. This particular mud pool was created when a large mud volcano eroded during the 1920s and now we're left with this bubbling mud pool that spits and oozes mud.  Put all three of these geothermal attractions together and you can see why Wai-O-Tapu remains Rotorua's most popular geothermal attraction.
Visit Wai-O-Tapu and save with GO Rentals
Now, here's the true kicker. If you book your New Zealand car rental with GO Rentals, you can score yourself an exclusive 10% discount at Wai-O-Tapu with our amazing GO Play card. Entry to Wai-O-Tapu costs $32.50 for adults (correct at time of going to print), $11.00 for kids aged 5-15 and $80.00 for a family ticket (up to 3 kids). Doing the maths, 10% gives you a nice little saving on one of New Zealand's most popular tourist attractions.
To find out more about Wai-O-Tapu, please visit the official website.
Rotorua is one of the best places to visit on a trip to New Zealand with a wide range of activities to suit all ages and interests. Geothermal attractions are a big draw here but there are plenty of other options from mountain biking to hiking to bungy jumping. If you hire your car with GO Rentals, you can access a whole range of discounts in Rotorua through the GO Play scheme, helping to keep the cost of your trip down and making sure you get to see some of New Zealand's leading attractions.
Book a vehicle for this trip
We recommend: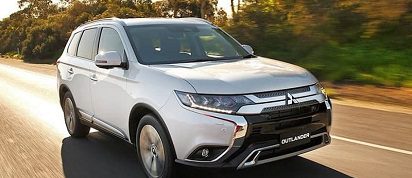 Large SUV
Mitsubishi Outlander
Seats

5 seats

Large Bags

1

Small Bags

2

Transmission

Auto trans