If you're heading to New Zealand any time soon, you're definitely spoilt when it comes to the opportunity to see some amazing wildlife. Whether you're on the coast checking out the whales and dolphins or inland hunting for the elusive Kiwi bird, we've got some pretty amazing opportunities. One of the best is Willowbank Wildlife Reserve. Located just outside of Christchurch, the park welcomes over 120,000 visitors a year, making it one of New Zealand's most popular wildlife-based attractions
What is Willowbank?
The Willowbank Wildlife Reserve is one of New Zealand's best-loved wildlife parks, sharing the experience of the country's unique natural heritage. Locally owned and operated for over 40 years, Willowbank is home to over 40 different animal and fish species, many of a which are indigenous to the country including the world-renowned Kiwi.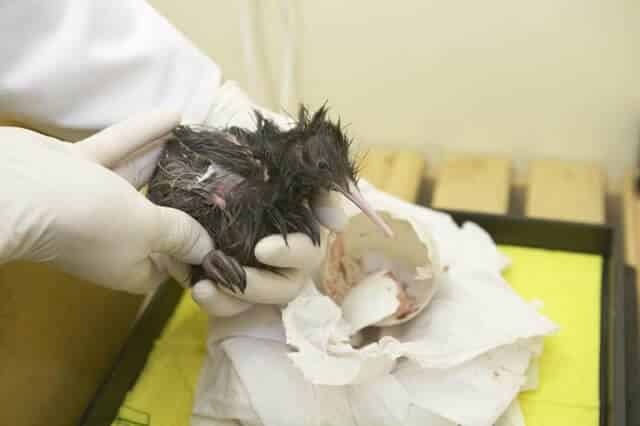 Willowbank is also a pioneer in conservation efforts with its own in-house breeding programme. These have successfully helped boost the number of New Zealand native and endangered species in conjunction with leading conservation partners.
The Big Five and friends
As mentioned previously, the park hosts a wide array of animals for visitors to experience in a natural setting. This includes the 'Big Five' of New Zealand which are the Kaka, Kea, Takahe, Tuatara and of course the Kiwi.
Their 'friends' and other animals include the Buff Weka, Capuchin, Emu, Golden Pheasant, Kune Kune Pig, Otter, Ring Tailed Lemur, Wallaby and more.
The sanctuary has easy-to-follow paths and bridges that take you through 3 different sections. Wild New Zealand, Heritage New Zealand and Natural New Zealand. Along the way you'll find additional attractions like the Deer Stalkers Hut, Eco Garden, Tractor Museum, Maori Village, Nocturnal House, Trout Viewing Window and more!
There's also some great 'Animal Encounters' where you can purchase food to hand-feed some of the animals. This includes the daily feeding of the Eels and Otters, Gibbons and Keas in the school holidays.
There's also the daily Lemur Encounter which allows visitors to enter their habitat to help the keepers feed the inquisitive animals and allow you to interact and take photos with them!
The Kiwi Guarantee
One of the great things about Willowbank Wildlife is the Kiwi experience and the fact the park guarantees that you'll see the typically shy and modest bird during your visit.
This is because Willowbank have created an innovative glass-free nocturnal house giving visitors a remarkable view of the Kiwi in a natural setting. It is a truly unique and enlightening experience that stays long in the memory.
Willowbank also have a fantastic breeding programme that you can learn more about during your visit that to date has been responsible for the re-release of 600 kiwis into the wild.
Book now for the Willowbank Wildlife Reserve!
As you can see, the Willowbank Wildlife Reserve offers a great day out to see some of New Zealand's most precious and beloved wildlife animal species in a natural environment. With a wide variety of animals to experience, animal encounters and the Kiwi guarantee it's a great one to prioritise for your next visit to Christchurch! If you need a car, check our our Christchurch rental car options.
GO Play discount: 10%
GO Play cardholders enjoy a 10% discount at the Willowbank Wildlife Reserve. Book direct through them today using your GO Play card! (Not valid for the Family Pass or any other discounts/special offers).