FAQ
Waiheke Airport
Answering your questions about renting a vehicle at Waiheke Airport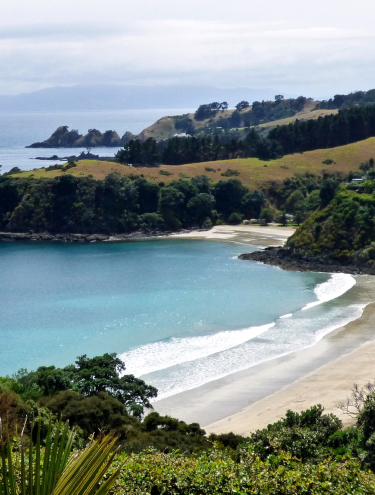 Can't find the help you're looking for?
Can't find the help?
Frequently asked questions
Is your Waiheke branch located inside the ferry terminal?

Our new Waiheke Island rental car branch is conveniently located inside the Matiatia ferry terminal. Simply look out for the big pink sign when you get off the ferry and we will get you on your way in no time.
---
What are your Waiheke branch hours and what is the after-hours process?

We have arrangements for customers arriving outside of our opening hours, the branch team will be in contact on the day with instructions on how to collect and drop off your vehicle. And app check-in will be necessary for those bookings that require an after-hours pick up or drop off.
---
Where can I find special deals on car rental on Waiheke Island?

If you are looking for cheap car rental on Waiheke, you have come to the right place. Our

car rental deals page

is home to some of New Zealand's cheapest car rental offers. These deals are constantly changing so make sure you bookmark the page and check back regularly.

We also offer one-way relocation deals from time to time as well as exclusive partner deals with the AA. For the latest car rental deals straight to your inbox, make sure you sign up for our newsletter and never miss a deal!
---
What will I need to bring with me when I rent a car from Waiheke Island?

You're one step closer to exploring NZ with us. When you come to collect your hire car at our Waiheke Island branch, you'll need a valid driver's licence and a credit or debit card for security. A credit card is mandatory if you have selected our Basic insurance option. It must have your name printed on it for verification and the card must be valid until the drop-off date.
---
How far is it from Auckland to Waiheke Island?

Waiheke Island is just a short 40-minute ferry ride from downtown Auckland and there is also a car ferry that operates from Half Moon Bay to Kennedy Point that takes between 45-60 minutes. If you are tagging Waiheke on to your existing itinerary, you can bring a rental car across to the Island that you have picked up from one of our other branches or you can choose to pick up a new rental car on Waiheke Island from our brand-new branch.
---
Read more FAQs