Looking for ideas for things to do in Te Anau – you've come to the right place!
Te Anau is often just a blur out of the car window as people make their way to Milford Sound but for those who take the time to get out and take a breath, Te Anau is much more than the gateway to Fiordland National Park. It's a hidden treasure that deserves more than a 20-minute coffee stop before you hit the road again.
Located on the shores of Lake Te Anau, Te Anau itself is a wonderland just waiting to be explored. From the stunning limestone grotto full of glowworms to the abundance of trout that call Lake Te Anau home, this is a town that keeps on giving.
The next time you are down in the region, we recommend taking at least a couple of days out of your schedule and booking yourself into Te Anau for some well deserved time off the tourist trail and discover some true magnificence.
With so much to see and do, we wanted to nail down the top things to do in Te Anau and we managed to refine our list down to our top 13.
Without further ado, here is the Explore New Zealand top 13 things to do in Te Anau (along with some pretty stunning photos):
1.      Te Anau Glowworm Caves
One of the most popular attractions in Te Anau is the glowworm caves. Experience this mysterious underground world of rushing water before exploring the huge underground limestone caves, lit up by the luminous shimmer from the hundreds of glowworms surrounding you.
2.      Lake Te Anau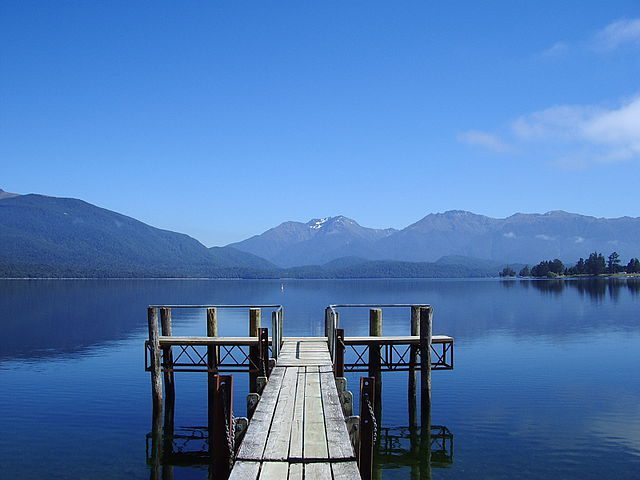 The lake itself is a great place to spend some time when you are down in Te Anau. One of the most picturesque lakes in New Zealand, Lake Te Anau is a walker's paradise with lots of great walks along the shores. Lake Te Anau is the second largest lake in New Zealand and also the largest by freshwater volume in Australasia so as you can imagine, there are lots of things you can do out on the water (see below).
3.      Kepler Track
As well as some great lakeside walking tracks, Te Anau is also the starting point for one of New Zealand's Great Walks – the Kepler Track. The Kepler Track itself is a 60km loop track that can take between 3-4 days, however, there are lots of great day walking options that are accessible from Te Anau.
4.      Te Anau Bird Sanctuary
Fiordland is home to some of New Zealand's rarest birds and the Te Anau Bird Sanctuary is a great opportunity to see some of these amazing birds in their natural habitat. Some of the native birds you can see include the Takahe, Kaka, Kereru, Ruru and Paradise Shelducks. If you are a budding wildlife photographer, the abundance of birdlife at the sanctuary make this a great place to practice.
5.      Jet boating on Lake Te Anau and the Waiau River
Jet boating is a must-do activity here in New Zealand and if you're yet to try it out, Te Anau is a great place to break your duck. Fiordland Jet is all about the fun and unique experience in the Fiordland National Park. Start off on Lake Te Anau before hurtling down the Waiau River (the River Anduin from Lord of the Rings) to Lake Manapouri.
6.      Horse Trekking and Quad Biking
Discover the unforgettable scenery of Te Anau by horse or quad bike. Westray Adventures offers some awesome tours by quad bike or horse which will take you above the Te Anau basin and provide you with panoramic 360-degree views of the spectacular mountain range and sparkling waters of Lake Te Anau.
7.      Guided Trout Fishing
Whether you're an experienced fisherman or you have never picked up a rod in your life, a guided fishing trip on Lake Te Anau or the Waiau River is a great way to spend half a day. Both the lake and river are packed full of trout and there is something pretty special about a day out on the water. There are some great trip packages you can put together which also include jet boating and other fun stuff.
8.      Lake2Lake Cycle Trail
View this post on Instagram

If you love to get out and explore on two wheels, the Lake2Lake Cycle Rail should be right up your street. Built as a labour of love by the local community and Fiordland Trails Trust, this easy-going cycle trail will take you from the shores of Te Anau to the beautiful Lake Manapouri. The trail is around 19km one way and provides you with some stunning scenery along the route. If you're not into biking, it's also set up for runners and walkers too.
9.      Lake Manapouri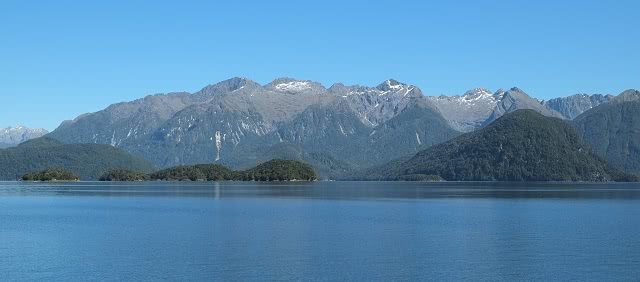 Lake Manapouri is often described as the most picturesque of all the lakes in Fiordland thanks to the array of 33 small islands, a backdrop of the majestic Cathedral Mountain range, native bush, sandy beaches and coves. It's a short drive or, as you can see above, cycle, run or walk from Te Anau and is well worth taking a few hours out of your schedule to go and explore. Lake Manapouri is also the departure point for day-trippers heading to Doubtful Sound (see below) and is home to the largest underground power generation in the southern hemisphere at the West Arm Power Station.
10. Faith in Fiordland – Morning Tea Cruise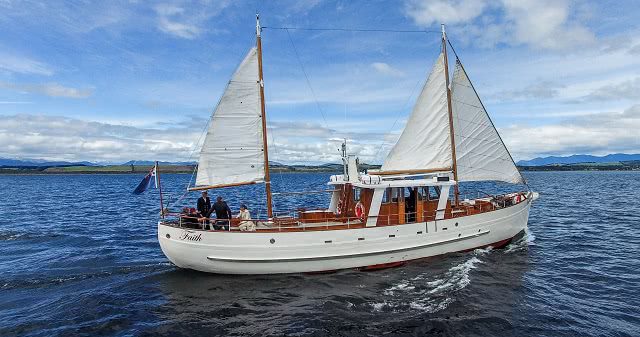 For something a bit different, join the crew of Faith in Fiordland – a historic ship dating back to 1935 – for a cruise on Lake Te Anau and a spot of morning tea. The tour includes a stop off at Hidden Lakes Wharf where you can explore the native forest and as well as enjoying a beautiful morning tea, you can also have a guided tour of the boat that was built in Scotland in 1935.
11. Kayaking
Whilst it is possible to do your own self-guided kayak tour of Lake Te Anau, a guided tour comes highly recommended due to the unpredictable winds that can make kayaking on the lake tricky at times. Go Orange – a GO Play partner – offers a superb 3 hour guided kayak tour of Lake Te Anau which will take you on a journey of discovery and provide you with some epic Instagram moments.
12. Milford Sound Day Trip
OK, so these last two are technically not things to do in Te Anau, however, everyone else was jumping on the bandwagon and including them in their list so we didn't want you to miss out. Te Anau is the gateway to Fiordland National Park and in particular, Milford Sound and Doubtful Sound.
Tackling Milford Sound first, the drive from Te Anau to Milford Sound is a stunning one. The drive will take just under 2 hours if you don't make any stop-off but that would be silly – there are so many amazing things to see on the route, make sure you leave at least 3 hours for the drive. Two stop off we highly recommend at the Mirror Lakes and The Chasm. Once you get there, there is a wide range of activities to choose from. The most popular option is a cruise on the Sound and we have a number of GO Play partners offering a discount on these types of cruises. You can also take a scenic flight, kayak on the lake or simply enjoy the magnificent views.
13. Doubtful Sound Day Trip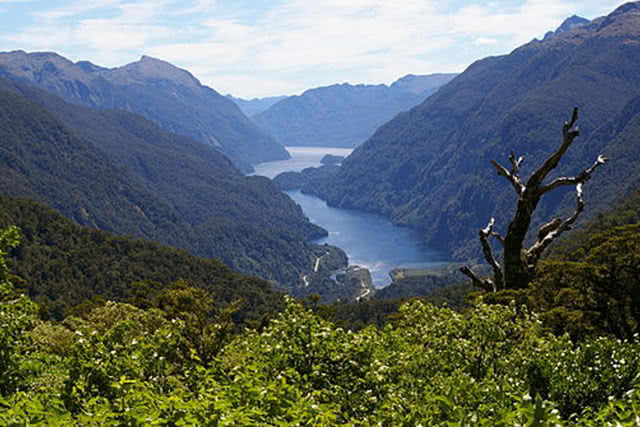 If you have already done Milford Sound or you fancy heading somewhere with fewer tourists, Doubtful Sound is an equally stunning destination in Fiordland. Sometimes called 'The Sound of Silence', Doubtful Sound has a serenity about it that you will not find at Milford Sound. As well as the stunning fiord, you will also find an abundance of flora and fauna included fur seals and Fiordland Crested Penguins. Manapouri is the departure point for all Doubtful Sound excursions.
Round-Up
Te Anau is one of New Zealand's great hidden gems and is one to add to your 'to-do' list here in New Zealand if you have not already taken the time to explore the area. There is a bit of something for everyone here so the next time you are planning a trip to the South Island, make sure you factor in a few days in Te Anau.
Updated: 12 October 2021