If you're looking for things to do in Christchurch with kids, then you have come to the right place. Christchurch is an awesome city to spend some quality family time and there are some really fun things to do with kids in Christchurch.
The Garden City is packed full of great activities and attractions for the whole family with some fantastic interactive museums, loads of things to do in the outdoors as well as a few hidden gems that you might never have heard of. There has never been a better time to visit Christchurch – with the announcement that Aucklanders will be free to travel again from 15 December, it's time to get planning your summer holiday and if you are looking for somewhere to take the family this summer, we definitely urge you to add Christchurch into the mix.
To help you to plan your family trip to Christchurch, we've pulled together a list of 15 of the best things to do in Christchurch with kids with the help of all the staff here at GO Rentals as well as some of our amazing GO Explorers through our Facebook page. We love to hear from people all across New Zealand so we can share some of the best tips on places to go and things to do in amazing Aotearoa so keep sending us your messages on our social media channels and in the comments below and we will keep sharing your amazing tips with New Zealanders and the rest of the world. Make sure to grab a car rental in Christchurch so you can hit all of the spots on the list!
Without further ado, however, here are 15 fun things to do in Christchurch with the kids:
1. Air Force Museum of New Zealand
Museums are a great place to take the kids as somewhere they can have fun and learn at the same time. The Air Force Museum of New Zealand in Christchurch is a fantastic specialist museum that focuses on the history of New Zealand military aviation. They have a great collection of aircraft and interactive displays that tell some great stories. The 45 minute 'Behind the Scenes' guided tour comes highly recommended too as well as the exciting flight simulator.
View this post on Instagram
2. Christchurch Adventure Park
If you have kids with a great sense of adventure then the Christchurch Adventure Park is the place to get to. It has a number of different attractions to get all members of the family excited. This includes the longest chairlift in New Zealand (1.8km), ziplining, mountain biking (including lessons) and hiking trails. The views are amazing and everyone will benefit from the clean, fresh air of the famous Port Hills where they are based.
View this post on Instagram
3. Christchurch Botanic Gardens
Christchurch is known as the Garden City because of its beautiful gardens, the most iconic being the Christchurch Botanic Gardens. Found in the heart of the city, there's a wide variety of exquisite gardens across the 21-hectare property for kids to discover and explore. This includes the Rose Garden, Magnolia Garden, Woodland Garden, their conservatories and more. The caterpillar tour, which is taken on a motorised vehicle, is also good fun too.
View this post on Instagram
4. Canterbury Museum
Another great museum to make time for in Christchurch is Canterbury Museum, an easy way to spend a few hours in the city. It's a museum that's rich in both natural and cultural history with some stunning and Maori artefacts to see. Another popular exhibit is the Paua House, a recreation of Fred and Myrtle's famous house that was decorated with over 1,000 colourful paua shells. A great challenge for kids is to count them all.
View this post on Instagram
5. Christchurch Gondola
Kids can't help but get excited about gondola rides, a one-of-a-kind type of experience that will take them as high as they've ever been. The Christchurch Gondola goes all the way to the summit of the Port Hills offering panoramic views of the city, harbour and the mighty Southern Alps. When you arrive at the top, you'll also get to do the Time Tunnel ride which explores the history of the area in a creative and innovative way. The refreshments at the Red Rock Cafe are also pretty good.
View this post on Instagram
6. Christchurch Tramway
One of the cool things about Christchurch is that it has its own heritage tramway. These charming trams run right in the heart of the city, stopping at some great places like the Botanic Gardens, Museum and the Avon River. Your kids will get a real kick out of riding the trams (most probably for the first time) and the knowledgeable drivers never shy away from spinning a good yarn too.
View this post on Instagram
7. Halswell Miniature Trains
From charming trams to the charming miniature trains of Halswell Miniature Trains. Found in the picturesque Halswell Domain, Halswell Miniature Trains have a number of miniature trains that members of the public can ride. They run on proper miniature tracks going past miniature crossings, bridges and tunnels. It's an amazing little attraction that's been put together with lots of love and is a heap of fun too.
View this post on Instagram
8. International Antarctic Centre
Christchurch is home to the International Antarctic Centre, an award-winning attraction that explores all the mysteries of the Antarctic. There's a whole range of fascinating interactive displays and exhibitions inside that will keep all members of the family entertained for hours. One of the most popular is the Hagglund Ride, a snow vehicle that negotiates an Antarctic like obstacle course. Another is the Antarctic Storm which allows visitors to experience what a storm in the Antarctic is really like! The International Antarctic Centre is one of the most fun things to do in Christchurch, no matter your age!
View this post on Instagram
9. Margaret Mahy Family Playground
Sometimes kids are happiest when they are left to run freely about in a playground and Christchurch has one of the best. The Margaret Mahy Family Playground is one of the newer attractions on this list, not far from the Christchurch Botanical Gardens. Named after New Zealand's famous writer, the playground is large, imaginative, safe and fun. It has lots of different apparatuses for kids to play on with variety that will suit all ages.
View this post on Instagram
10. North Hagley Park
If your kids need an even bigger space to run around than North Hagley Park will provide that and more. It's a very pleasant and peaceful park with lots of open areas and walking tracks alongside the Avon River to enjoy. It's also often the site for a lot of family-friendly events, like Coca-Cola's annual Christmas in the Park so be sure to check the council's events calendar while you're there.
View this post on Instagram
11. Orana Wildlife Park
Safari isn't the first thing that comes to mind when you think of New Zealand but it's something you can experience during your trip to Christchurch. The Orana Wildlife Park is the only open range zoo in the country and is always a big hit with the kids. They have heaps of exotic animals like Tasmanian Devils, Wild Dogs, Tigers, Spider Monkeys and Orangutans (to name a few). The stars of the show, however, have to be the lions of the Lion Encounter. This experience places visitors in a caged truck while the lions feed around them.
View this post on Instagram
12. Punting Avon River
As you would've guessed already from this blog, Christchurch has just about every mode of transport covered and the last to be mentioned is punting. In a lovely flat-bottomed boat, a friendly guide will take you and your family on a tour of the beautiful Avon River. It's a very theatrical experience too as the guides come dressed in Edwardian-era clothing and have some great stories to tell. It's a relaxing one for the parents too which is a nice added bonus they'll appreciate.
View this post on Instagram
13. Quake City
As most people know, Christchurch was the scene of a devastating earthquake in 2011 which tragically claimed the lives of 185 people. Since then, the city has fought long and hard to rebuild itself with the people of Christchurch rallying together. Quake City is a museum that pays tribute to those efforts and is a great place to take the kids so they can see all the inspiring stories of the heroes that emerged from the natural disaster.
View this post on Instagram
14. Riccarton House & Bush
New Zealand is a country with a fascinating history and a good example of some of its heritage can be seen at Riccarton House. It's a historic homestead that was first built in 1856 and showcases some astonishing Victorians and Edwardian features. It's been lovingly restored and kids are always amazed by the grandeur of the house and its collections. It is also next to Riccarton Bush, a 3,000 year old forest with some spectacular Kahikatea trees.
View this post on Instagram
15. Willowbank Wildlife Reserve
Last but not least, the Willowbank Wildlife Reserve is a sure-fire winner with the kids where they can go to see some of our most precious native species. This includes the world-famous Kiwi, who live in their own special nocturnal Kiwi house. On top of this, they also have Kea, Kaka, Morepork, Takahe, Whio and our own native reptile, the Tuatara, that's been around since the time of the dinosaurs! There are plenty of feeding times during any given visit to the Willowbank Wildlife Reserve which gives kids great engagement with the animals.
View this post on Instagram
Heaps of things to do in Christchurch with kids
As you can see, there's no shortage of things to do in Christchurch with kids. There are other attractions to discover as well and (hopefully) when you book your Christchurch rental car with us you'll meet our team who can tell you all about them!
Updated: 18 November 2021
Related Posts
Book a vehicle for this trip
We recommend: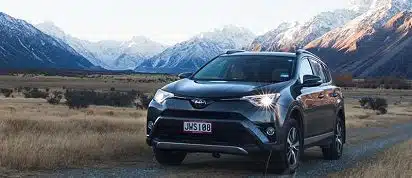 Intermediate 4×4
Toyota Rav 4
Seats

5 seats

Large Bags

3

Small Bags

4

Transmission

Auto trans