Check out some of the most famous filming locations from the Kiwi-Oz TV show that has taken off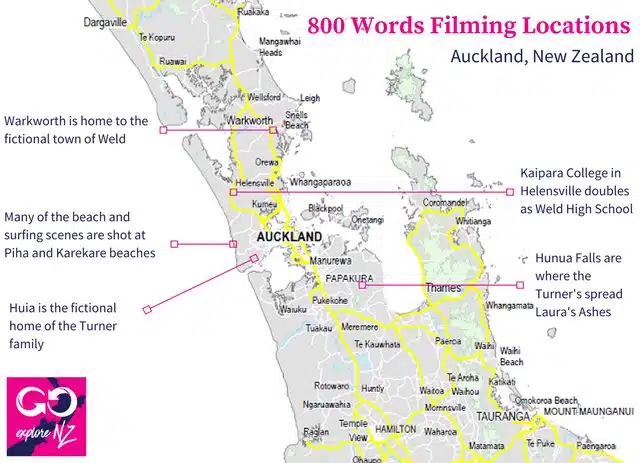 That's right. If you're a fan of the hit TV One (or Channel Seven if you're in Aussie or the BBC if you're in the UK) production 800 Words then a trip to Auckland needs to be at the top of your list. The series, which wrapped up its third (and final 😢) season in 2018, is filmed in locations across Auckland and fans of the show will recognise the surfing beaches of Piha and Karekare as well as the fictional town of Weld which is actually set in Warkworth, around an hour's drive north of the city.
Whether you're a local or you've flown into Auckland for a little holiday, we've got great deals available on car hire in Auckland City – find out why we're one of New Zealand's favourite rental car companies.
If you fancy taking a tour of the 800 Words filming locations, here are our top 3 places to visit:
1.      Warkworth (fictional town of Weld)
Let's start with the biggie. Warkworth is the setting for the main town in the show, Weld. Recently widowed, lead character George quits his job in Sydney as a popular columnist for a top-selling newspaper and buys a house on a whim on the internet in a remote seaside town in New Zealand and ups his entire family. That town is called Weld and is at the heart of the main action in 800 Words.
If you are visiting for the day, Warkworth is about an hour's drive north of Auckland and is a lovely place for a visit. Make sure you head to Queen Street (40) where you can check out the fictional McNamara Realty then duck over to Elizabeth Street (11) where the Weld Super Store is located.
2.      Piha and Karekare beaches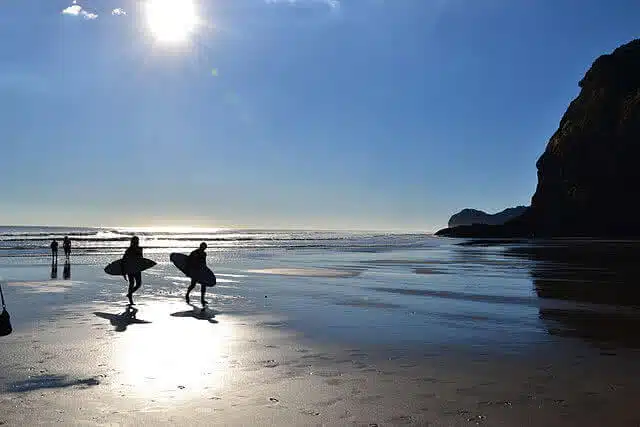 Piha is already well-known to visitors to Auckland but if you needed another excuse to visit the cool surfing beach then if you're a fan of 800 Words, it's also a location that is used in a number of shots throughout series one and two. Piha is a great place to visit for the day. Located on Auckland's wild west coast, around an hour's drive from downtown Auckland, the beach is popular with surfers and sunbathers alike. The black sand beach is packed with locals and tourists alike during the summer months and is a great place to hang out for the day.
Located one bay down from Piha is Karekare beach, another popular filming location for 800 Words. This beach is a little more secluded than Piha and is not quite as busy making it a great place to go for a walk and admire the wild Tasman Sea as it pounds the black sand.
3.      Huia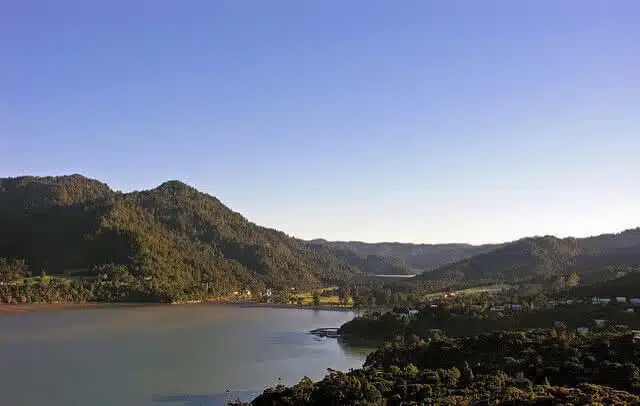 Whilst George and his two kids may live in the town of Weld, you will actually have to travel a bit further to get to the setting for his home in Huia. Located close to Karekare beach, Huia is part of the Wiatakere Ranges Regional Park making it a great place for a visit. Whilst the actual location of the Turner's house in not known, it's easy to imagine where they might live looking at the houses that are found in this remote area of Auckland.
The walking tracks in the Waitakere Ranges are some of Auckland's best so make sure you plan your day here. It's super easy to fit in a visit to Huia and the beaches at Piha and Karekare in one day as well as scooting north to Warkworth so you can visit all the major 800 Words filming locations in a day.
If you're interested in checking out any more of the filming locations, you could also pay a visit to Kaipara College in Helensville which doubles up as Weld District High School or check out Hunua Falls which are located not far from Papakura to the south of the city where the Turner family scattered the ashes of George's wife Laura.
Pop into one of our rental car locations in Auckland and pick up a great deal on car rental as well as some top tips on getting to some of these amazing locations.
Book a vehicle for this trip
We recommend: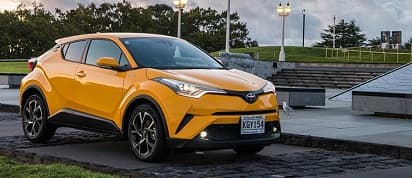 Zippy Auto
Toyota CHR
Seats

5 seats

Large Bags

1

Small Bags

1

Transmission

Auto trans