Queenstown needs you! It's been a tough time for Queenstown as well as towns and cities across New Zealand with no international travellers for the past couple of years and tough restrictions in place for lots of businesses in the hospitality industry. However, there is a light at the end of the tunnel with a plan to reopen the borders now in place and the busy winter ski season just around the corner. No matter the time of year you visit Queenstown, there is always so much to see and do. Queenstown is the adventure capital of New Zealand, and some say the world, and as you might expect, there is no shortage of things to do in Queenstown.
If you have the holiday to spare, now is a great time to visit Queenstown, especially. The end of summer and autumn months are a great time to visit Queenstown. The colours of the trees are stunning in autumn and the weather can still be pretty warm right through to the end of May.
Whilst it's a tough break that there are fewer tourists than usual in Queenstown, it does mean that all activities in the city are much quieter than usual so you can enjoy them without the crowds. As we head into the winter months, it's a great time to take a family ski holiday with the quieter slopes making it easier for beginners to learn and get their confidence.
There are also some pretty amazing deals available on a wide range of activities in and around the city as businesses try and get as many people through the door as possible. We've written a couple of other posts about the upcoming ski season and some of the great activities and discounts so make sure you check them out below:
If you are down in Queenstown and looking for some great ideas for things to do whilst you're in town, look no further.
Not only does it have incredible scenery but it also has an entire industry built around keeping visitors entertained. With so many great things to choose from we thought we'd narrow the list down to our 11 favourite Queenstown activities that simply can't be missed!
If you are heading to Queenstown, make sure you check out the latest deals on hire cars in Queenstown and find out why we're one of New Zealand's favourite rental car companies.
1. Riverboarding
View this post on Instagram
Riverboarding is one of the best activities in Queenstown that often goes under the radar but we've heard from some of our GO Explorers who rate this as one of the most exhilarating activities they have ever done. Ride grade 2 to 3 rapids on modified bodyboards or specially built sledges for an exciting and thrilling adventure. As well as surfing the rapids, riding whirlpools, squirting and playing on eddy lines, there is also the opportunity to try some wicked rock jumps. The trip will last for between 4-5 hours and you will get to ride the 7km run twice. You will need a basic level of swimming and you will be knackered by the end of it but in the best possible way!
2. Hiking
View this post on Instagram
If you enjoyed the stroll through the gardens then you'll love the hike up Queenstown Hill. We say hike because it's an ascent for the good part of 500 metres that takes about 2-3 hours to complete. The reward of splendid panoramic views across the city, however, makes it well worth the effort. Near the top of the hill, you'll also find a sculpture works called "Dream Basket" which is a great sight to see in person too. For a hike that's even more challenging try the Ben Lomond track, a full day's hike!
For something a bit more relaxing, take a stroll through the beautiful Queenstown Gardens. Situated close to the town's centre, it's a great place to enjoy green spaces with beautiful trees, a duck pond and a lovely rose garden. They've also got an 18 hole frisbee golf setup which is great fun!
Related post
3. Skyline Gondola
View this post on Instagram
If you'd like a great view like the one just described but prefer not to hike for 2 hours or more to appreciate it then there's another way. That way is by gondola, a Skyline gondola to be specific that takes you all the way up Bob's Peak. At 450 metres, you'll get great views of Coronet Peak, The Remarkables, Lake Wakatipu and more. Furthermore, there are a number of other things you can do when you get there. This includes mountain biking, stargazing, walks and going down the famous luge!
4. White Water Rafting
View this post on Instagram
Queenstown is without doubt known as the adventure capital of New Zealand with a number of great adrenaline activities you simply need to experience. The first of those we get into is White Water Rafting. Not only is it thrilling, but it's also a great physical challenge as you take on the mighty Shotover and/or Kawarau River. It's not for the faint-hearted and you will get wet but it's an activity that's just so much fun. The good people at GO Orange have some great options for you and our customers get a 10% discount too!
Related post
5. Jet Boating
View this post on Instagram
Another wild on-water activity that takes place on the Kawarau and Shotover River is jet boating. Invented by Kiwis way back in the 1950s, jet boats have the ability to travel at very high speeds on shallow waters while performing some incredible manoeuvres. You'll be rocking from side to side through some outrageously narrow spots on the gorge with a few 360-degree spins thrown in too. It's a great thrill and there are also discounts with most of the main operators for our customers too!
Related post
6. Bungy Jumping
View this post on Instagram
For the ultimate daredevil, this activity will be top of your list. Commercial bungy jumping is another Kiwi invention and is something that tests the nerves like no other. With your feet tied to an elastic rope, you'll need to summon every ounce of courage you have before throwing yourself from the platform. AJ Hackett Bungy is undoubtedly the pioneer of the industry and has 3 great spots set up. Their Nevis Bungy is the highest in New Zealand at a jaw-dropping 123 metres with a free fall of 8.5 seconds! Yikes! Another discount for our customers with this one.
Book a vehicle for this trip
We recommend: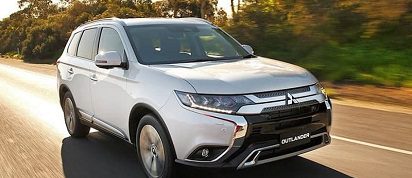 Large SUV
Mitsubishi Outlander
Seats

5 seats

Large Bags

1

Small Bags

2

Transmission

Auto trans
7. Wine Tour
View this post on Instagram
After experiencing such exhilaration it's understandable that you may need a stiff drink. While there's no shortage of bars in Queenstown to sort you out, another fine choice would be to go on a Wine Tour. Queenstown is placed in and around some fantastic vineyards and wineries. While many have tasting rooms you can visit yourself, a tour takes all the hassle away. You also get great insight from your guides and have the opportunity to socialise with others on the tour as well. Appleton Wine Tours do a great job at this and are another GO Rentals discount partner.
8. Skiing
View this post on Instagram
Although this one is highly seasonal it simply can't be omitted. That's because the ski fields in Queenstown are nothing short of world class. The Remarkables, Coronet Peak, Cardrona and Treble Cone are all within short distances of the city and attract a lot of visitors between June – October. Queenstown even has its own festival (Queenstown Winter Festival) that kicks off the ski season, one of the best parties in New Zealand. If you're a skier or snowboarder of note, you won't want to regret missing out on the action here.
Related post
9. 4WD Tour – Lord of the Rings
View this post on Instagram
Queenstown's amazing scenery hasn't just been appreciated by locals and visitors but millions around the world thanks to Sir Peter Jackson's Lord of the Rings films. The region as a whole featured heavily in all 3 films and, if you're a fan, you'll get a real kick out of visiting the locations you saw onscreen. Nomad Safaris do a great Lord of the Rings tour in their awesome 4WDs, a great experience in itself! Gladden Fields, the Ford of Bruinen, Minas Tirith, Misty Mountains and more are included and, you guessed it, comes with a GO Rentals discount.
10. Kiwi Birdlife Park
View this post on Instagram
Animal lovers have a great time in New Zealand and Queenstown is no exception with the Kiwi Birdlife Park. The Kiwi Birdlife Park gives visitors a great opportunity to get up close and personal with our national bird. It encompasses 5 acres of reserve that you can explore spotting a variety of birds along the way. The Conservation Show (which has specific showing times during the week) is great if you can get to it but at the very least you'll have a Kiwi feeding time to enjoy at numerous times throughout the day.
Related post
11. Scenic Flights
View this post on Instagram
Kiwi birds may be flightless but it doesn't mean you have to be with some amazing scenic flights on offer in Queenstown. Nothing beats the view from the clouds with the awe-inspiring sights of the landscapes of the region. You can do this via plane, helicopter or even by hot air balloon (a choice popular with honeymooners). Whatever your mode, you won't regret your choice with unforgettable memories to boot!
Some incredible Queenstown activities
As you can see, there are some fantastic Queenstown activities to quickly fill your itinerary with. Like we said at the beginning, these are our favourites, but there are plenty of other great options that you can explore and discover for yourselves too!
More Related Posts