New Zealand is definitely a haven for stargazers. With clear skies and very little light pollution, stargazing in New Zealand is possible from pretty much anywhere and you will be blown away. If you want to take your stargazing to the next level though, you really need to check out some of these awesome destinations.
9 of the best places for stargazing in NZ
Whether you are in the North or South Island, the opportunities for stargazing are abundant all across New Zealand. You can step out on pretty much any clear night, especially during the autumn and winter months, and be blown away by the night sky above. We are constantly in awe every time we look up and it feels like the stars are so close you could reach out and grab them. Even in and around Auckland, where the light pollution is at its worst, you will still get a pretty spectacular view when you take the time to look up.
We are extremely lucky here in New Zealand to have not one, but two of only 14 Dark Sky Sanctuaries in the world as well as one of only 18 Dark Sky Reserves in the world. If you get the chance to head to one of these destinations, we urge you to go and check out the night sky and be totally blown away by the view – there are very few clearer places on earth to observe the stars than our three Dark Sky Sanctuaries and Reserves to make the most of the opportunity and get out to explore the night skies this year.
1. Stewart Island – International Dark Sky Sanctuary – Rakiura National Park Night Tour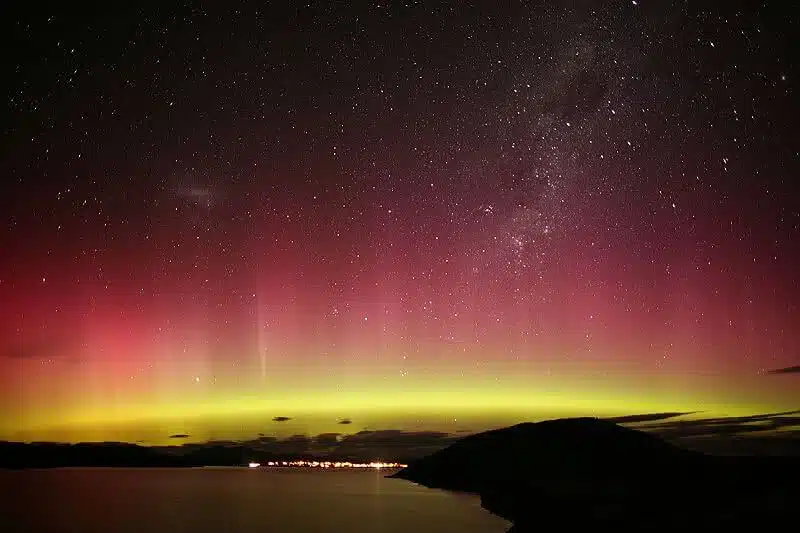 Stewart Island was New Zealand's first Dark Sky Sanctuary and is widely regarded as one of the best places in the world to not only observe the stars but also to enjoy the magical Aurora Australis otherwise known as the Southern Lights. Whilst they are not quite as famous as their northern counterparts, the Aurora Borealis, the Southern Lights are a sight to behold. There is a super-low level of light pollution down here making stargazing a cinch. The dark night sky provides the perfect backdrop to the magnificent dancing lights of the Aurora Australis. Wow!
Stewart Island,  New Zealand's third island is located off the southern tip of the South Island and is home to the Rakiura National Park. Home to native kiwi, you can take a night tour into the park to head out kiwi spotting which is in itself an absolutely amazing experience but to do it all under the stars in some of the clearest skies in the world makes this s truly magical experience and one that should not be missed.
Find out more about a night tour on Stewart Island.
2. Great Barrier Island – International Dark Sky Sanctuary – Good Heavens Night Tour
The second destination to claim status as an International Dark Sky Sanctuary in New Zealand is Great Barrier Island. Located north of Auckland, Great Barrier Island is an amazing place to visit at any time of the year and the skies are renowned as some of the best in New Zealand for stargazers. Away from the bright lights of the big city, you will be transported to the wonders of the night sky once the sun sets over Great Barrier Island. Whether you decide to 'self-guide' and simply enjoy the spectacular show or you decide to take a tour, you will not be disappointed by the stargazing on Great Barrier Island.
If you do decide you want to learn more about the night skies, Good Heavens offers a magical night-time journey that will take you on a 2-hour entertaining journey through our universe. The tour will use constellations and stars to orientate yourself and you will also have the opportunity to look through a high-powered telescope that will take you even deeper into space and the night sky.
Find out more about the stargazing tours with Good Heavens.
3. Aoraki Mackenzie – International Dark Sky Reserve
The Aoraki National Park is home to a 4,300 sq km chunk of land that was designated as an International Dark Sky Reserve in 2012. It's the world's largest IDSR and the first to be awarded 'gold' status (which basically means there is no light pollution at all). This is without a doubt one of the best places in the Southern Hemisphere to stargaze and a place where you could stay all night, looking up at the never-ending stars in the night sky. If you are visiting Aoraki Mt Cook and staying in the region, a walk out in the evening will reveal a truly stunning canvas above.
Find out more about stargazing in Aoraki Mackenzie.
4. Queenstown – Night Skiing
Winter is the perfect time of the year to indulge in a bit of night skiing in Queenstown. The season starts in early July and you will be able to night ski at the Coronet Peak ski resort on Friday and Saturday nights. The floodlights mean that stargazing whilst you ski is not going to be the best, however as you drive back to Queenstown from the slopes, take the time to pull into one of the viewing stops and take in the amazing skies above Queenstown. There is something pretty special about skiing under the stars so make sure you add it to your bucket list.
Find out more about night skiing.
5. Wellington – Zealandia at Night Tour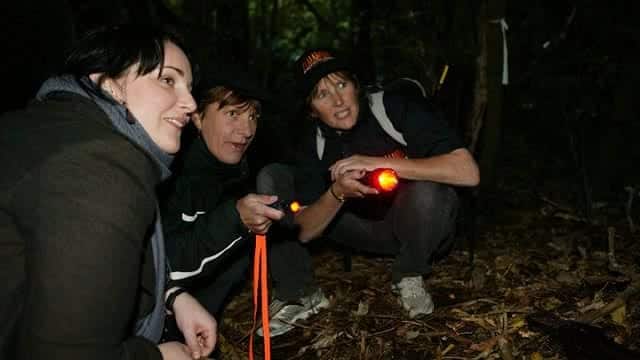 Located just a short hop from downtown Wellington is the amazing Zealandia Ecosanctuary. This place is pretty amazing and if you want to try something a bit different, then try their night tour. Departing around 30 minutes before sunset, this two-and-a-half-hour tour is a great way to not only get up close and personal with the nocturnal animals that call the sanctuary their home including native kiwi, but it's also a great chance to stargaze. The torches all have a red filter so they won't disturb the wildlife and this also means there is very little light pollution – perfect for spotting those constellations.
6. Lake Tekapo – Mt John Observatory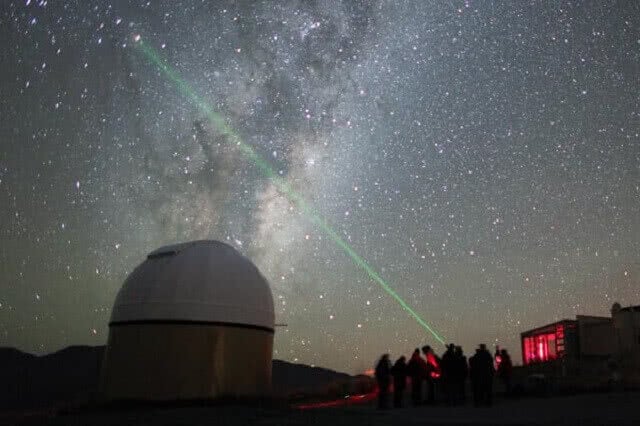 Located in the Aoraki Mackenzie region is Lake Tekapo which is famous as one of the best places in New Zealand to stargaze. The night sky above Tekapo is truly magical and if you really want to enhance your experience, take a trip to the top of Mt John and visit the observatory up there where you can join the night tour and use the country's most powerful telescope to spot up to 50 million stars. That's a lot of stars right there!
Discover the Earth and Sky night tour.
7. Tongariro Crossing – Night Hike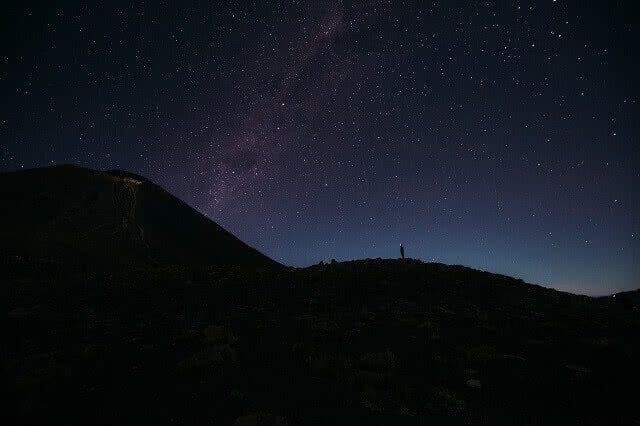 The Tongariro Crossing is known throughout the world as one of the best one-day hikes. With an undulating landscape full of sulphurous lakes and set in the midst of the towering mountains of Ngauruhoe (Mt Doom), Tongariro and Ruapehu, the Tongariro Crossing is also one of New Zealand's busiest walking tracks. If you want to avoid the crowds and do some serious stargazing, book yourself onto a night crossing. Heading off at around 2 am, you will be guided by your headlamp and your guide as you pass between the eerie shadow of the mountains before watching an amazing sunrise from the top of red crater. Now that's a Tongariro Crossing experience you will never forget.
Find out more about night crossings.
8. Coromandel Peninsula – Stargazers Astronomy Tours
Another place renowned for its lack of light pollution here in New Zealand is the Coromandel Peninsula. Whilst it may be located just a short hop across the water from Auckland, the night skies down on the Coromandel are some of the clearest outside of our officially recognised Dark Sky Reserves and Sanctuaries. If you are down in the Coromandel on holiday, be sure to look up once it goes dark, especially on a clear night where you will be amazed by the clarity of the stars above you.
If you are looking for a guided experience, you can visit the astronomy dome near Whitianga and take a night tour that uses a research-grade telescope to observe the clear night skies.  Visitors start on the viewing deck and first learn to identify several constellations and bright stars using the bright green laser pointer. They then move into the rotating dome with the research-grade 14″ Celestron CGE Pro telescope to view, planets, stars, nebulae, galaxies and the moon in detail.
Find out more about astronomy tours in Whitianga.
9. Auckland – Shakespear Regional Park Night Hike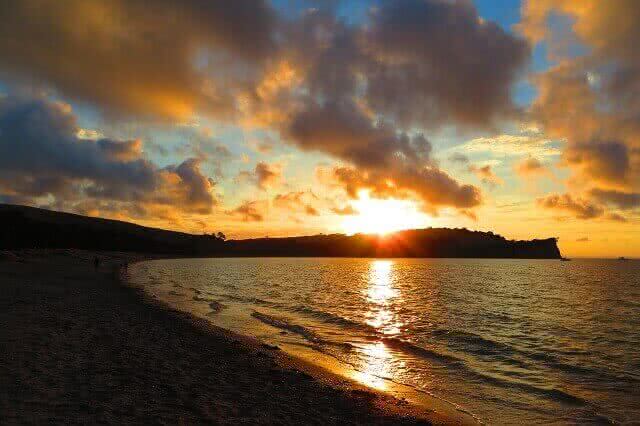 If you are up in Auckland, it is worth taking a drive 45 minutes north of the city to discover Shakespear Regional Park. The park is New Zealand's most visited and accessible open sanctuary, integrating conservation, recreation and farming. Completely pest free, the park is also home to some of New Zealand's most threatened native wildlife. Whilst there are no guided tours, the park is open to pedestrians 24 hours a day and we can highly recommend a night trip to the top of the lookout. If you're lucky, you may get the opportunity to see some of the recently reintroduced kiwis, however, what you will see is an amazing sky above – a great place to stargaze. With the city skyline in the backdrop and looking out over Rangitoto, this is an awesome place to stargaze. It's also an amazing spot to watch the sunrise!
Find out more about the regional park.
So there you have it, our top 9 places to stargaze in New Zealand. Have you been anywhere else where you have been blown away by the night sky in New Zealand? Drop us a comment below or let us know on our Facebook page – we'd love to find more great places to stargaze in NZ.
Updated:11 August 2022