We've always been seen as a small nation but that hasn't stopped us from contributing on the global stage. With a reputation for punching above our weight against considerable odds, New Zealanders have notched up some incredible achievements over the years, often from humble beginnings.
In recognition of this, we thought we'd put together our list of 10 Famous New Zealanders and the towns where they were born. Who knows? It may even entice you to visit these places out of respect for the Kiwi legends they have produced!
1. Sir Peter Jackson – Pukerua Bay
The mastermind behind the Lord of the Rings trilogy, Sir Peter Jackson, was born in the beautiful Pukerua Bay in Porirua, a 30 minute drive from Wellington.
Sir Peter Jackson's achievements are well known as the winner of 3 academy awards, with his Lord of the Rings films in particular adored by fans all around the world. Sir Peter Jackson owes much to his hometown of Pukerua Bay as his first film, Bad Taste, was filmed there!
Pukerua Bay itself is a small coastal community with a population of under 2,000 people. Notable attractions include the Goat Track Walkway from which you can see Kapiti Island. Porirua is also a great hidden gem with plenty to offer.
View this post on Instagram
2. Sir Edmund Hillary – Auckland
With regards to global achievements, they don't get much bigger than Sir Ed's feat of being the first person to conquer the summit of the mighty Mount Everest in 1953.
Many people (outside New Zealand) thought Hillary was British (being part of the British expedition) but his response having reached the summit was undeniably Kiwi – "We knocked the bastard off!". He also became the first man to reach both poles and have Everest under his belt.
Sir Edmund Hillary was born in Auckland in 1919. Among many other things, there is a walking trail, the Hillary Trail, named after him on the West Coast of Auckland where his family had a bach and spent much of their time.
3. Dame Kiri Te Kanawa – Gisborne
One of the most beautiful and beloved voices ever to have sung from our shores is that of Dame Kiri Te Kanawa, the most acclaimed Opera Singer the country has ever produced.
Dame Kiri was already a well-known operatic jewel, having performed all around the world in the 1970's but her fame reached new heights in 1981 when she sang at the wedding of Prince Charles and Lady Diana in front of a global audience of over 600 million people.
Dame Kiri Te Kanawa was born in Gisborne, a city on the East Coast of the North Island which is also famous for being the place where Captain James Cook first made landfall in New Zealand and also the first place in the world to see the sunrise.
View this post on Instagram
4. Lorde – North Shore
Singer-songwriting sensation, Lorde, is one of our more recent stars who came out of nowhere to take the world by storm with her debut single "Royals" in 2013.
To be fair, she'd already tasted success in New Zealand and Australia reaching number two in the charts in 2012 but no one could've expected her to become the youngest number-one solo artist in 26 years in the US charts the following year. With her own distinct and unique style, she is one of the most recognised and popular singer-songwriters in the world.
Lorde was born in Takapuna on Auckland's North Shore, growing up in the quaint and picturesque seaside village of Devonport.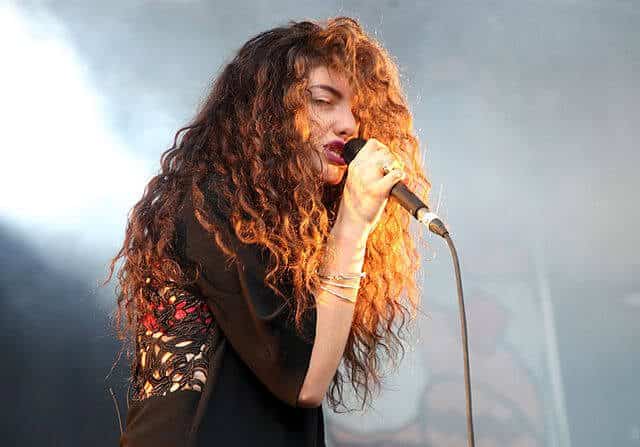 5. Sir Ernest Rutherford – Brightwater
The man considered to be the father of Nuclear Physics, Sir Ernest Rutherford, was born in Brightwater, 20 km southwest of Nelson in the South Island.
Sir Ernest Rutherford had already won the coveted Nobel Prize in Chemistry in 1908 before arguably his most noted achievement came along; research that led to the splitting of the atom. His contributions to science were almost immeasurable with countless numbers of streets, buildings and institutions named after him at home and abroad.
This includes a nice memorial that exists in his honour in his hometown of Brightwater where locals and visitors can pay their respects.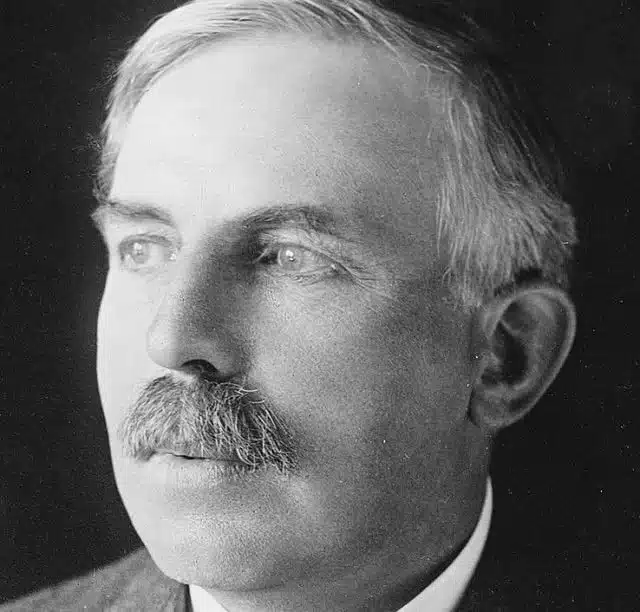 6. Neil Finn – Te Awamutu
New Zealand's equivalent of John Lennon is undoubtedly Neil Finn, singer-songwriter and founder of 'Crowded House', the iconic rock band that achieved worldwide success in the 80's and 90's.
With hits like 'Don't dream it's over' and 'Something so strong' the band sold over 10 million albums worldwide. Their farewell concert in front of the Sydney Opera House (they were especially popular in Australia) attracted an estimated 250,000 people, one of the highest in the history of Australia.
Te Awamutu is a farming town in the North Island and was included in the lyrics of the Crowded House song 'Mean to me'.
View this post on Instagram
7. Steven Adams – Rotorua
NBA Superstar, Steven Adams, who plays Center for the Oklahoma City Thunder makes the list as one of our most successful sporting exports ever.
His career with the Oklahoma City Thunder began in 2013 when he became the first Kiwi to be selected in the first round of the NBA draft. His performances spoke for themselves to such an extent that he was given a 4 year contract extension in 2016 worth $100m. In 2018 he was named in Forbes 100 highest-paid athletes in the world.
Steven Adams was born in Rotorua, the tourist hotspot in the central North Island. He is also brother to multiple Olympic Gold Medal Shotput winner, Valerie Adams.
View this post on Instagram
8. Flight of the Conchords – Wellington
The self-proclaimed "Fourth best folk duo" in New Zealand, the Flight of the Conchords are in actual fact a cult musical comedy favourite for people all around the world.
The duo formed the band in 1998 in Wellington having studied together at Victoria University of Wellington, gradually achieving success to the point where they were nominated for the Perrier Award at the Edinburgh Fringe Festival in 2003. The green light for their own HBO TV series in 2007 sealed their success and status in NZ comedy folklore.
It's no real surprise that this band was the product of Wellington which is not only the official capital of New Zealand but also (widely considered) the cultural capital too.
View this post on Instagram
9. Jonah Lomu – South Auckland
Jonah Lomu was the first global superstar in the world of rugby who had many notable achievements throughout his career including becoming the youngest ever All Black at 19 years old.
At 6ft 5in and 120kgs, he was an immense physical presence and his incredible speed made him a true powerhouse. His star status was confirmed during the 1995 Rugby World Cup where he was easily the best player in the tournament, especially after his match against England where he scored four unbelievable tries. He sadly passed away from a heart attack in 2015.
Jonah Lomu was born in Auckland and went to school at Wesley College in South Auckland which is a great place to visit for food markets, culture and volcanoes!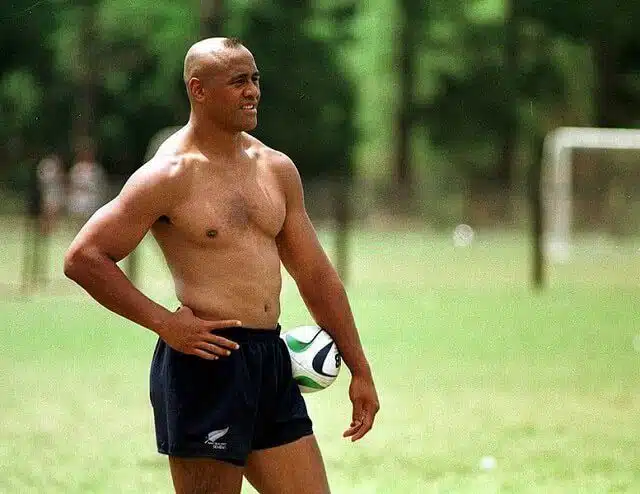 10. Jacinda Ardern – Hamilton
The current Prime Minister of New Zealand, Jacinda Ardern, gained national and international attention winning the New Zealand 2017 General Election to become the world's youngest female head of government at 37 years old.
Her unexpected popularity during this time was dubbed 'Jacindamania' with Vogue Magazine naming her the "anti-Trump" of our times. The announcement of her pregnancy a few months later garnered even more attention and the birth of her daughter meant the Prime Minister was only the second head of government to give birth while in office.
Jacinda Ardern was born and raised in Hamilton, New Zealand's fourth biggest city situated an hour and a half's drive from Auckland and is home to the beautiful Hamilton Gardens.
View this post on Instagram
Famous New Zealanders from far and wide!
So there you have it! Our list of famous New Zealanders and the places they were born. We hope it's been an interesting read that it will add something a little bit special to your visits knowing who calls these places home!
Related Posts