As road trips go, a visit to the Bay of Islands is high on the list of places to visit for both international visitors and Kiwis alike. Whilst we are not able to welcome overseas visitors right now, the summer of 2021 is going to be a great time for Kiwis to explore the stunning Bay of Islands and experience some of the amazing sights and activities without the crowds.
After picking up your rental car at Auckland Airport or your hire car from Auckland City and heading north, two of the most popular destinations up in the Bay of Islands are Paihia and Russell and for good reason. Separated by a small stretch of water that is a short 10-minute ferry ride away, the two towns seem years apart as you leave behind the hustle and bustle of Paihia and replace it with the olde worlde streets of Russell.
The two towns of Paihia and Russell are steeped in history and fine architecture, home to some of the first colonial buildings in New Zealand. Russell, once the country's capital and first European settlement, known once upon a time as the 'hell hole of the Pacific' as a lawless town is now, in stark contrast, a romantic seaside destination oozing character and charm. Although accessible by car, the easiest way to travel is by catching the frequent ferry from Paihia 10 minutes away.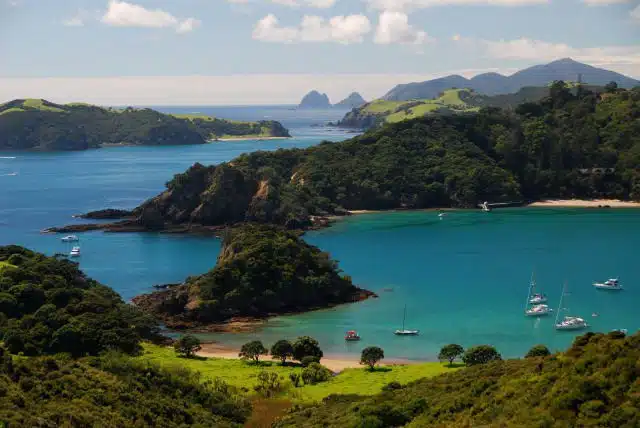 Paihia
For many, Paihia is the chosen base for exploring the Bay of Islands and the far north, especially if you are driving. The trip to Paihia from Auckland will take you around 3-3.5 hours and you can find out more about the journey north in some of our recent posts including Goat Island and Whangarei. Paihia is a beautiful seaside town with most of the restaurants, bars and activity providers found on the main road which runs adjacent to the beach, Marsden Road. There are also some great accommodation options on the seafront with some set further back offering a good range catering for all budgets.
Eating out in Paihia
There is certainly no shortage of places to eat out in Paihia from the simple yet iconic fish and chips to the more upmarket seafood restaurants serving the freshest catch of the day. If you decide to embark on one of the extremely popular game fishing tours which take you out to the deeper waters beyond the islands, most of the fish and chip shops will even batter your own catch of the day for a small fee so you really can enjoy the fruits of your labour! One of the most popular (and tasty) fish and chip shops is Vinnies Fish and Chips which is found opposite the iSite on the main strip.
For more advice on places to eat out in Paihia, make sure you check out our comprehensive travel guide to the Bay of Islands.
Where to grab a drink
Again, Paihia is not short on places to grab a late afternoon sundowner and the bars along the seafront offer up some of the best views in New Zealand to sit back, relax and enjoy a refreshing beer, wine or cocktail.  One of the best (and cheapest) places to grab a drink is the Bay of Island Swordfish Club. Although ti all feels a bit random as you come in via some back steps, the balcony that looks out towards Russell and the Bay of Islands beyond is simply spectacular. A couple of new spots to open up in town which are worth a look are Bad Habits and Tipsy Oyster.
Where to stay
Depending on your budget, Paihia is not short of options when it comes to places to stay. From backpacker hostels to five star Edgewater Palms Apartments, there is something for everyone. Motels are a popular choice with tourists and some of the most popular include Aloha Seaview Resort Motel and the Anchorage Motel. Make sure you shop around, especially in the busy season but definitely book well in advance as Paihia gets a crazy busy during the summer months.
Again, you can find more recommendations for places to stay in our Bay of Islands travel guide.
Russell
If you're looking for something a bit different, then we definitely recommend heading to Russell for a few days. Although it is an extremely busy destination with a big influx of day-trippers from Paihia, it has a much more relaxed vibe and the quaint streets are like taking a step back in time. With 200 years of history to discover along its streets, this town is more than just a coastal paradise although this isn't a bad reputation to start with!
With its rich marine wildlife, crystal waters and undisturbed beaches, Russell is the perfect place to hire a yacht or take a charter to explore the surrounding bays. Visitors will be spoilt for choice choosing a company to go with, Explore NZ offers just one of many award-winning trips under their 'Discover the Bay' cruise, with two of their trips starting at NZ$125 per adult.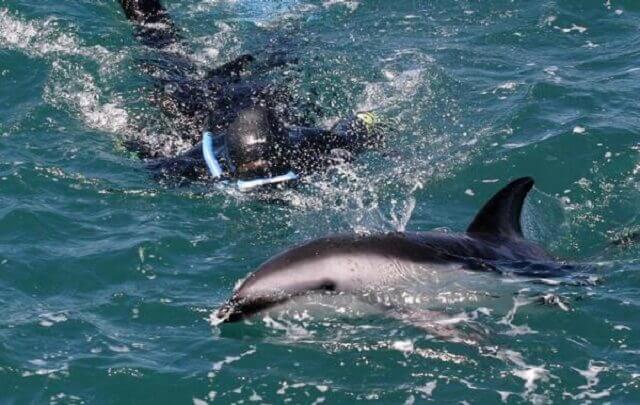 Where to eat out in Russell
We love a trip to Russell whether it's a night over or a day trip over from Paihia and part of the reason is the great selection of restaurants which all enjoy a stunning view out across the water looking back towards Paihia. Our favourite place is undoubtedly the Duke of Marlborough, a traditional looking pub which offers up great views and even better food. They have a fantastic range of wine and tap beers and it's a great place to spend a sunny afternoon. Other favourites include Butterfish Cafe and Restaurant, a cosy little restaurant serving up some tasty seafood and great steaks.  The Wharf Restaurant and Bar which is the first place you see as you get off the ferry from Paihia is also a great place to grab some tapas and a cold one.
Where to stay in Russell
Russell's accommodation options are very different to Paihia and here it is more about boutique hotels and B&Bs which presents a different type of trip. All the accommodation options in Russell will give you a pretty unique experience. Arcadia Lodge and Hananui Lodge and Apartments are two of our favourites.
Other things to do in the Bay of Islands
No matter where you are staying up in the Bay of Islands, there is no shortage of things to do whether it's on water, land or air. From deep sea fishing to paragliding to dolphin spotting, this is one of New Zealand's best places to try some of those activities that make the country so iconic. If you are looking for something more cultural, then look no further than the Waitangi Treaty Grounds and the birthplace of New Zealand as we know it today. The Treaty Grounds at the far northern end of Paihia is where both Maori and Europeans joined in signing the Treaty of Waitangi in 1840, making this the most historic site in New Zealand. The Treaty Grounds boast native wildlife, heritage gardens, bush tracks and sea views, a primary attraction catering for every visitor.
New Zealand is a great place for wine tasting and the Bay of Islands is home to New Zealand's first-ever vintage. Total Tours offer an awesome wine tasting adventure and the family-friendly, relaxing custom tour includes wine tasting, local beers, cheese, chocolate, art, scenic sights, historic places, waterfalls, and everything in between. Get in touch with Annette and check out their website for more info.
The Bay of Islands combines great outdoor experience with New Zealand's best sites of historic significance. Both Paihia and Russell are a hub of activity with adventure on their doorstep. For families and individuals looking for that perfect holiday memory whatever your pleasure, this popular holiday spot will not disappoint.
Book a vehicle for this trip
We recommend: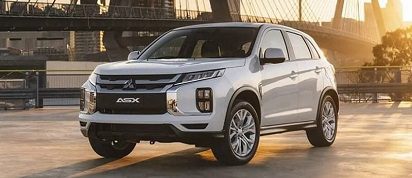 Compact SUV
Mitsubishi ASX
Seats

5 seats

Large Bags

1

Small Bags

2

Transmission

Auto trans