Summary: 14 Things to do in Auckland on a Rainy Day
Art Galleries

Theatre

Bowling

Putt-Putt

Cinema

VR Experience

Escape Room

Go Karting

Karaoke

Indoor Rock Climbing

Trampolining

Snow Planet

Ice Skating

Laser Tag
Bad weather days suck. They're cold and wet, and they make you feel like you should have just stayed in bed. 
But we've got some good news: there are plenty of fun things to do in Auckland on a rainy day!
Some more good news: free with any rental car, GO Rentals offer a GO Play Discount Card so you can enjoy deals on hundreds of Auckland attractions!
Auckland's beautiful summer weather can be amazing — you can count on it being sunny and warm. 
But every once in a while, nature throws you a curveball and dumps some rain on your parade. When that happens, don't despair! As we have 14 fun things to do in Auckland on a rainy day!
Grab an Auckland car rental to keep yourself dry between activities!
---
Top 14 Fun Things To Do In Auckland On a Rainy Day (Full Breakdown)
The culture in Auckland
Auckland has a lot to offer when it comes to cultural activities. There are plenty of museums and art galleries in Auckland — such as the New Zealand Maritime Museum and Auckland War Memorial Museum — that can help you kill time on a rainy day.
If you're looking for some culture, here's a list of a few places that you don't want to miss.
1. Appreciate all the Art Galleries
Auckland boasts some of the best galleries in New Zealand and celebrates local and international art. Here are some of our favourite galleries to check out in Auckland city:
Auckland Art Gallery Toi O Tamaki
The Auckland Art Gallery Toi O Tamaki is the largest art institution in New Zealand and the perfect place to spend a rainy afternoon.
Adjacent to Albert park in the heart of Auckland city, this four-floor exhibition space hosts an extensive collection of contemporary national and international artists. 
With a program that runs year-round, there's always something new to see and this is certainly one the best things to do in Auckland on a rainy day.
This museum is open from 10 AM until 5 PM daily except on public holidays. This is a budget indoor activity for the whole family as children 12 and younger can get in for free.
Gus Fisher Gallery
When the weather turns gloomy, there's no better way to lift your spirits than with a visit to Auckland's Gus Fisher Gallery. Located on the fourth floor of Kenneth Myers Centre, this gallery is Auckland's leading contemporary art gallery. 
It showcases a wide range of contemporary art, with a special focus on New Zealand and Pacific artists.
The gallery is open from morning 10 am to evening 5 pm. The best part? Entry is free, making this one of the best free indoor activities Auckland has to offer!
And if you've got time to spare before or after your trip, you can grab a bite at Wine Loft, which is just 13 metres away. 
2. Check out Auckland Theatre Scene
You can find both premier touring shows and local fringe theatres in Auckland. So whatever your interests and budgets are, it's always worth checking out what's on at these theatres:
The Civic
The Civic is Auckland's premier performing arts theatre, with live music and theatre performances every day of the week. Whether you're into rock opera or comedy improv, you'll find something that you like at this place. 
The Civic's higher price tag makes it a special treat outing. Nonetheless, it's a great way to spend a rainy afternoon when some of the cheaper alternatives are unavailable. 
The theatre is open from 10 am to 6 pm every day.
Basement Theatre
Fringe live theatre, music, poetry readings, and classic comedy — this bar has it all. The best part? It's only open from 5:30pm to 10:30 pm, so you can wait for the rain to settle before you head out. 
With budget-friendly tickets available, it is way cheaper than The Civic. 
Entertainment in Auckland
Auckland is not known for its rainy days — but it's definitely known for the wide array of fun activities that it offers. 
Let's have a look at some of the best fun activities you can do on a rainy day in Auckland. 
3. Bowling is right up your alley
Metrolanes
Who doesn't love bowling? And what better way to spend time with your friends and family than playing a few rounds at Metrolanes? 
This chic environment has three different areas: the main bowling space for adults, a mini bowling space for children, and a bar area where you can order food and drinks while you wait for your turn at the lanes. 
Metrolanes is open from 12 am to 10 pm every day of the week, so there's always time for a quick game before or after dinner or drinks with friends.
Zone Bowling Botany
Bowling is one of the most popular things to do on a rainy day, and Zone Bowling Botany is one of the best bowling alleys in Auckland. 
This ten-pin bowling alley is open from 9 am to 11 pm and offers a range of packages to suit your needs. 
With packages for adults, children or the whole family, Zone Bowling should be on your list of indoor things to escape a rainy day in Auckland.
4. Have a Tee-rrific Day at Putt-putt
Enchanted Forest Mini Golf
Enchanted Forest Mini Golf is one of the best places to be on a rainy day in Auckland.
The indoor mini golf course is 18 full-length holes inside a park with ample free parking and a picnic area.
It operates from 10 am to 6 pm.
Treasure Island Adventure Golf
While you can find a lot of great putt-putts in Auckland, we recommend Treasure Island Adventure Golf. It has two 18-hole courses: Blackbeard's and Captain's. 
You'll putt over waterfalls, through caves, and through the belly of an ancient pirate ship at this centre!  There are no bookings required, so you can just turn up at any time during the day or evening. 
They also have a BBQ available for use on request; just ask one of their friendly staff members for more details!
5. Get lost in a movie
Monterey Cinema
Monterey Cinema is a boutique cinema located in the heart of Auckland's CBD. It plays a wide range of movies, from classics like The Rocky Horror Picture Show to newer releases like The Lion King.
It's also got a great selection of food and drink — you can order anything from pizza to burgers to cocktails. Get cosy inside at one of the most popular rainy-day activities.
Lido Cinema
Lido Cinema is another great place to enjoy a movie on a rainy day in Auckland. It's only $15 for adults, and you can catch a movie with a friend or family member and then head to one of the many restaurants in the area to grab some food. Owing to its large size, you can even go for a stroll around the cinema during intermission. Nothing better than escaping into movie land on a wet day!
6. Step into a Virtual Reality Fantasy
VR Voom
Located near Khyber Pass, VR Voom is the place for you if you want to take your experience with virtual reality to the next level. 
Their top-of-the-line equipment will make you feel like your own personal hero as you fly through space or drive through New Zealand in search of adventure.
The VR Club Ltd.
When the rain starts to fall, don't let it get you down. Instead, head to The VR Club Ltd. and play one of their four virtual reality games!
Located at North Shore Auckland, this location is perfect for a rainy day activity because it has a large area and allows up to four players at once for a fun experience you won't forget. 
7. Escape the Rain by getting locked in an Escape Room
Escapade NZ
Turn your rainy day into an adventure by visiting Escapade. With six escape rooms, two outdoor adventure games, and a fully licensed lounge bar, you'll indeed have a blast.
Escape Masters
Escape Masters is the perfect place to go when you're feeling stuck indoors and want something new and exciting. With 16 different experiences, you can try something new at each of their four locations.
It offers rooms that are all receiving rave reviews. Each room has been designed with an escape theme, and they're all available at all times of the day, so if you're feeling trapped by the weather, there's no better place to go!
8. Race Your Friends at Go Karting
Game Over Auckland
It's a rainy day in Auckland, and you're looking for something fun to do indoors. Look no further! Game Over Auckland has you covered with its indoor karting track, laser tag arena, and mini putt course.
Extreme Indoor Karts
You can't get more extreme than this! Two levels of indoor go karting tracks will have you feeling like a real racer as you drive around trying to beat your friends and family. The top level is open from 10 am until 9 pm, so there's plenty of time to get your speed on! 
9. Sing Your Heart Out at Karaoke
Luxury Karaoke Bar
The Luxury Karaoke Bar is another great place to spend a rainy evening in Auckland.
You can sing your heart out while the rain pours down outside. With an extensive cocktail list and delicious food menu, this is also a great place to eat out with friends.
You can also bring your favourite sing-alongs on a USB (just make sure they're not too long!), and if you don't have any karaoke tunes on hand, just ask one of their friendly bartenders about their recommendations.  
Luxury Karaoke Bar is open from 2 pm to 1 am every day of the week (even on holidays), so whatever your schedule looks like, it's sure to be available!
Beyond Karaoke Bar
Situated on the edge of Auckland's CBD, Beyond Karaoke Bar is the perfect place to head to when you're looking for some fun and don't want to spend a fortune.
They have a full menu with food and beverage options, private booths, karaoke rooms, each with its own bathroom, and free parking until 7 pm, which is one of Auckland's best-kept secrets.
Plus, it's open until 2 am, so you don't have to rush out in the rain to reach it in time!
Calling All Sports Fans
It's raining cats and dogs outside, but that doesn't mean you can't get your fix of adrenaline on a rainy day in Auckland. You can go for sports! 
Whether you're looking for indoor or outdoor choices, Auckland has plenty of options for those who want to stay active on rainy days. 
Here's a list of some of the best ones.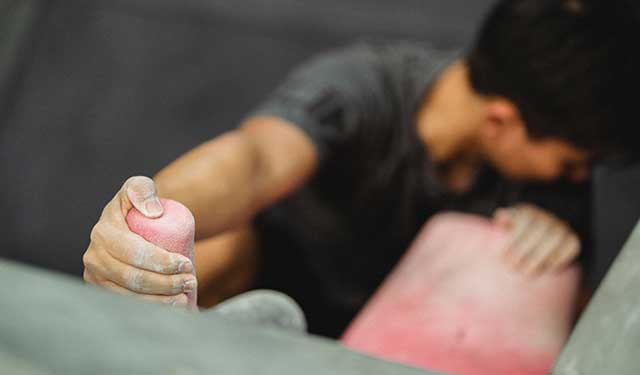 10. Get to New Heights with Indoor rock climbing
Vertical Adventures Indoor Climbing Glen Eden
When it comes to indoor rock climbing, Vertical Adventures has everything adrenaline seekers need.
With more than 30 uniquely themed walls, extensive facilities, and a range of climbing routes for absolute beginners to experienced professionals, you can be sure to fall in love with rock climbing at this indoor activity.
Northern Rocks
Northern Rocks is a world-class bouldering facility where you can climb on boulders of all different sizes and one of the best rainy day activities to get stuck into.
They provide training on climbing and have different areas designed specifically for different levels of experience. 
11. Bounce Away the Rainy Blues with Trampolining
North Shore Trampoline
You can't go wrong with trampolining! North Shore Trampoline has over 50 interconnecting trampolines that will keep you jumping all day long! 
Gravity NZ Trampoline Park
This is hands down the best way to spend a rainy day in Auckland. With 600 sqm of trampolines, this place has something for everyone — from toddlers to adults! 
There's a trampoline dodgeball court with games played every session, so if you're looking for some friendly competition (or just want to relieve some stress), this is the place for you.
12. Snow is Better than Rain
So you're in Auckland, and it's raining. What now?
The answer is simple: go to Snow Planet. The indoor slopes boast over 8,000 square metres of real snow that you can enjoy 365 days a year. 
The facility also has a restaurant, skilled instructors, and plenty of activities for all ages.
13. Ice is Better than Rain
Paradice Ice Rink
Ice skating is a great way to get some exercise on a rainy day in Auckland.
The rink has regular public skating sessions throughout the week, along with music and games, and it is home to several ice sports clubs. The DeFrost cafe nearby is a great place to grab a bite after your skating session!
Aotea Square Ice Rink
Aotea Square Ice Rink is Auckland's winter wonderland — the perfect spot to get in some skating time when it's raining. 
Located at the city centre, you'll find an ice slide plus several other attractions, such as a cafe and a bar. 
And if you're looking for something a little different, check out the "light up" nights on Fridays and Saturdays when everything glows with colour!
14. Enter into Combat at Laser tag
Megazone West Laser Tag
Laser tag is an exciting game that's been around since the 70s, but it's still just as fun as ever. 
Megazone West Laser Tag offers a futuristic combat arena with laser guns and a variety of other games, including bumper cars and arcade games. 
The best part? It's all indoors! Rainy day activities that include a little competition are bound to lift your spirits.
It operates from 11 am to 6 pm, making it perfect for rainy days like today. They also offer private parties if you have a larger group looking to have some fun. 
Laser Force 
At Laser Force in Auckland, you've got 32+ different game modes and unlimited laser tag on Thursdays, Fridays, and Saturdays. Play a friendly game or get competitive with friends!
---
FAQs
What are great things to do as a couple in Auckland when it's raining?
Auckland is an amazing city with so much to offer. Whether you're looking for something fun to do or someplace romantic, there's no shortage of things to do in Auckland — even on a rainy day! 
You can start by exploring the city on foot. We recommend taking a stroll down Queen Street, one of Auckland's most popular shopping streets, where you'll find plenty of stores and food court. Check out our favourite places for shopping in Auckland.
You can also check out the Auckland Art Gallery to see some of New Zealand's most famous artworks or stop by Parnell Village for boutique Auckland shopping and delicious food.
What are some fun things to do with kids in Auckland when it's raining?
There are plenty of Auckland activities to do with kids.
The best thing to do is to head over to the Auckland Zoo and watch the animals enjoy the rain. 
You can also try your hand at kite-flying at Okahu Bay, or if you're feeling adventurous, rent a boat and go for a ride on the Manukau Harbour, fun activities the whole family can get on board with!
If your visit is timed right, you may be able to hit up a free event or festival in Auckland, perfect for entertaining the kids!
What are the wettest months in Auckland?
Auckland weather is pretty good but the wettest months are June through to August. 
If you're visiting during that time, we recommend carrying a raincoat and an umbrella.
How to get around Auckland in the rain?
Auckland has a great public transport network, it is easy to get around by train, bus and ferry in the inner city. However, when the rain hits, everyone will have the same idea of running into the shelter of a train or bus. To escape the crowds, why not check out the cars available for hire at our GO Rentals Auckland City branch? Ask our friendly team for local tips and advice to fill your day with things to do in Auckland on a rainy day!