New Zealand is famed for its picturesque scenery which includes a variety of different landscapes including volcanoes. It's quite a cool thing to be able to say you've stepped foot on a volcano and not something everyone gets the chance to do.
We thought we'd make this dream a reality by sharing our favourite active volcanoes in New Zealand you can actually visit… if you dare!
1. Kermadec Islands
While New Zealand is a country made up of three main islands, it also has over 600 smaller islands within its territory including the Kermadec Islands. The main island of the Kermadec Islands is Raoul Island, a huge volcano (most of which is underwater) that had its last significant eruption in 2006.
The Kermadec Islands are actually about 1,000km north-east of New Zealand and can only be visited with a permit making it the hardest one to get to by some distance but if you consider yourself an ultimate adventurer it's definitely possible. It's also part of a marine reserve which means there is excellent diving and snorkelling to be had while the island itself is rich in subtropical flora, fauna and birdlife.
View this post on Instagram
2. Ngauruhoe
'Ngauruhoe' translated from Maori means 'throwing hot stones' giving you a good idea of its nature as an active volcano in New Zealand. It is the youngest of the three main volcanoes in the Tongariro National Park with a summit of 2,291m. This can be reached when doing the Tongariro Alpine Crossing, one of the most popular hikes in the country.
The volcano itself has historically been the most active volcano in New Zealand with over 60 eruptions between 1839 – 1975 but none since. It's an incredibly beautiful sight but is infamously known as Mount Doom which is the part it played in Sir Peter Jackson's Lord of the Rings film trilogy.
View this post on Instagram
3. Mayor Island
Mayor Island is a large island that sits 35km from Tauranga in the North Island. It's known for its fairly unique shape due to the eruptions that have taken place over the last 100,000 years, that last one between 500 – 1,000 years ago.
Mayor Island is a popular spot for avid divers due to the beautiful sub-tropical species of fish that swim around it. There are a number of charters which will take you there and you can also book to stay in a cabin on the island. There, you can enjoy a number of walks including those to the two crater lakes and more.
View this post on Instagram
4. Taranaki
Mount Taranaki is possibly the most picture-perfect volcano in New Zealand and is found near the city of New Plymouth. Like Ngauruhoe, it also has a Hollywood credit to its name, starring as Mount Fuji in the Tom Cruise film, The Last Samurai.
It has small eruptions every 90 years or so with the last significant eruption taking place late in the 17th Century. There's a summit track you can follow if you're keen to take on the 2,500+m climb though it is recommended for advanced hikers. There are shorter and slightly easier tracks from the Taranaki/Egmont National Park Visitors Centre.
View this post on Instagram
5. Tarawera
The 1886 eruption of Mount Tarawera was one of the largest in the last 500 years and caused huge devastation and havoc at the time. Not only did 100 people lose their lives but the beautiful Pink and White Terraces (described as the eighth wonder of the world) were completely destroyed.
These days, Mount Tarawera has red-brown slopes that give it a real other-worldly look and there are guided tours you can do around the crater which are very popular. There are a number of nearby lakes in the vicinity including Lake Tarawera with pristine waters and walking trails to enjoy too.
View this post on Instagram
6. Taupo
Taupo is home to the site of the largest volcanic eruption in the world of the last 5,000 years. The eruption was so big that it's thought that the red skies Ancient Romans wrote about around the same time were caused by it. The massive collapsed crater is now filled by New Zealand's largest lake, Lake Taupo.
Lake Taupo is now a popular tourist hotspot with plenty of things to do like on-water activities, walks, mountain biking, and jet boating. There is also geothermal activity that can be experienced at the Craters of the Moon – a wonderland made up of bubbling mud pools, steaming vents and colourful soils.
View this post on Instagram
7. Tongariro
Tongariro sits within the Tongariro National Park and consists of a number of craters, the most recent of which, Te Maari, erupted quite spectacularly in 2012. Like Ngauruhoe, it can also be explored extensively via the previously mentioned Tongariro Alpine Crossing.
This World Heritage site is absolutely beautiful with some stunning crater lakes to admire and panoramic views to enjoy. There's also the chance to do more hiking, biking and rafting within the boundaries of the park as well.
View this post on Instagram
8. Rangitoto Island
You may not be aware of this, but the city of Auckland is built on a large volcanic field with around 50 volcanoes in total. Most of these are relatively small (by volcano standards) and you might not realise they were there as a visitor. The most recently erupted of these (some 600 years ago) can't be missed though as it can be seen from most parts of the city and sits in the middle of Auckland's Harbour.
We're of course talking about the impressive Rangitoto Island which can be reached via a short ferry from the Downtown Ferry Terminal. Once there, you can spend the day walking the tracks including the one to the summit and those to the lava caves too!
View this post on Instagram
9. Ruapehu
The third main peak in the Tongariro National Park is Ruapehu, the highest peak in the North Island. The most recent major eruption happened in 1995 where ash and steam were released into the air and boulders were thrown more than 1.5km from the crater.
These days, Ruapehu is mostly known for its superb ski fields with the likes of Whakapapa and Turoa ski fields based there. The ski season sees people from all over the country (and the world) queue up to hit the slopes. Outside the ski season, there are plenty of walks, cycling and other outdoor activities to enjoy.
View this post on Instagram
10. White Island
Last but not least we bring you White Island, probably the most well-known and popular tourist attraction of an active volcano in New Zealand. It's found about 50km off the coast of the North Island and is one of the most active in the country.
It's actually got quite an interesting history too having previously been the site of a Sulphur Mine between 1885 – 1914 before an eruption saw 12 of the miners lose their lives. As previously mentioned, it's now a popular tourist attraction with guided tours available. You can do this via boat (or helicopter) giving you the chance to step foot on the island and witness its steaming vents, bubbling mud pools, mining ruins and inner crater.
View this post on Instagram
Don't miss out on the active volcanoes in New Zealand!
As you can see, there are plenty of great volcanoes to explore during your next trip to New Zealand along with all the other awesome things to see and do. Hope to see you here soon!
Related Posts
Book a vehicle for this trip
We recommend: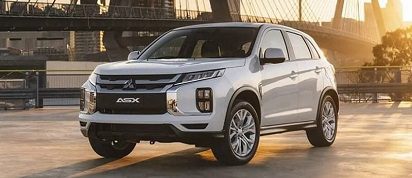 Compact SUV
Mitsubishi ASX
Seats

5 seats

Large Bags

1

Small Bags

2

Transmission

Auto trans