The City of Sails is a great place to live and an amazing place to visit with so many things to see and do. When the sun is out, the choices are endless but even when it's not, you still have some great options to make the most out of a day.
To prove the point, we've chosen our favourite indoor activities to do in Auckland and to make it even better, they're all free!
Pick up a car rental from our Auckland City or Auckland Airport branch to get yourself between activities.
1. Auckland War Memorial Museum
The Auckland War Memorial Museum was one of the first museums established in New Zealand dating back to 1852. It has also become one of the country's most important museums with its collections that focus on New Zealand's history including natural and military history.
The Maori artefacts on display are also a highlight for many as well as the displays of settlements and culture. Other features include the volcano exhibition where you can experience a simulated volcanic eruption and the moving war memorial which honours the servicemen and women who have fought and fallen in external conflicts abroad.
(NOTE: The Auckland War Memorial Museum is free for Aucklanders only)
View this post on Instagram
2. Auckland Art Gallery
The Auckland Art Gallery is found in the heart of the city on the outskirts of the beautiful Albert Park. From the moment you step inside, between the huge kauri tree columns that form its entrance, you immediately feel like you're in a special place. As you explore its collections and exhibits across its four floors, this feeling only gets stronger.
Among the many things it offers is the country's largest permanent collection of New Zealand art. Works from famed artists like Colin McCahon, Rita Angus, Frances Hodgkins and C.F. Goldie can be found and they also have a great programme of touring exhibitions as well.
View this post on Instagram
3. Auckland Central Library
On a rainy day, there's nothing better than diving into a good book and there are more than a few to be found at the Auckland Central Library. The library has some great heritage resources and has the Sir George Grey Special Collections which include an engraved William Blake manuscript and Shakespeare's first folio.
It also has a vast collection of significant New Zealand publications and hosts a lot of events and school holiday programmes too. There's also a great kids space too (with a tree hut) which makes it a great place to bring the little ones too.
View this post on Instagram
4. New Zealand Maritime Museum
New Zealand has always been a great seafaring nation from the time the first settlers arrived from East Polynesia centuries ago to Captain Cook's voyagers and of course our tremendous sailing feats in sporting competitions like the America's Cup.
The New Zealand Maritime Museum offers visitors the opportunity to learn about all of the above and more at its great facility down by the waterfront. The exhibits are modern, fascinating and interactive and is a great place to relive some of the maritime highlights in our history.
(NOTE: The New Zealand Maritime Museum is free to all Auckland residents with proof of address)
View this post on Instagram
5. Westfield Newmarket
If you have a soft spot for a bit of window shopping, you'll find few better places to do it than the newly developed Westfield mall in Newmarket. With over 230 shops and services, it is actually the largest shopping mall in New Zealand.
There's plenty to see and do here with just about every type of shop covered and plenty of eateries to choose from. This part of the experience might cost you a bit of money but is by no means mandatory to having a good time as its a great place to casually explore with some lovely open spaces to enjoy too.
View this post on Instagram
6. St. Paul's Church
Auckland has some great architecture to admire and St. Paul's Church on Symonds Street is one of the best earliest examples of it. Founded in 1841, it was also the first church to be established in the city and has one of the largest congregation in the country.
Built in the Gothic Revival style, the Church has been kept in remarkable condition whilst still retaining the essence of its origins. With beautiful stained glass windows throughout, the Church is often also used as a venue for events too.
View this post on Instagram
7. The Pah Homestead
The Pah Homestead in the suburb of Hillsborough is not only a great place to visit from a historical and architectural point of view. It's also home to an amazing collection of art and sculpture thanks to the Wallace Arts Trust.
Launched in 1992, the Trust's mission was to promote the works of contemporary artists in New Zealand, nurturing its talent in its many various forms. It showcases many of its 9,000+ pieces right throughout the year and plays host to a variety of different temporary exhibitions. It's a wonderful setting that sets up a lovely experience and is well worth a visit.
View this post on Instagram
Some great free indoor activities in Auckland
As you can see there are some awesome free indoor activities in Auckland that you can visit and enjoy. They're great to enjoy on those rainy days and not having to break the bank makes them even better.
Related Posts
Book a vehicle for this trip
We recommend: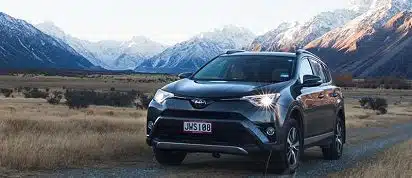 Intermediate 4×4
Toyota Rav 4
Seats

5 seats

Large Bags

3

Small Bags

4

Transmission

Auto trans