If you're planning the ultimate road trip in New Zealand (in a GO Rentals car hopefully) you'll be covering some decent distances during your adventures. Your fuel costs are going to be something you want to keep an eye on so we thought we'd help by passing on a few local tips so you can keep your petrol bills down as much as possible!
View this post on Instagram
1. Driving Style
The first point is one most experienced drivers will know which is the way you drive. This can have a massive impact on your rate of fuel consumption and over a long road trip, it can quickly add up in dollars spent. The best tip for New Zealand is to take advantage of the straight and flat roads when you come across them by taking them smooth and steady. It's a fairly mountainous and hilly country in large parts which will require you to burn a bit of extra gas but you'll cross enough highways to balance it out. Some cars (like our Toyotas) will have an 'Eco' light that'll tell you if you're driving in an economical way which is handy to have. Others have an 'Eco' mode which is even better as it forces your car to run in a more fuel efficient way.
2. Type of Vehicle
Another fairly straightforward way to save money on fuel costs comes with the decision on the type of car you choose. Cars, as we all know, have different sized engines and generally speaking the smaller the engine is, the less fuel it's able to burn and the less you'll use. If you're travelling with yourself or with a significant other, then a smaller car with a 1,300cc or 1,500cc engine could be all that you need to get by which could significantly reduce your costs. If you're travelling with a family and need a larger vehicle than a good option to consider is a Hybrid (like our Toyota Camry Hybrids) which uses an electric drive system to help power your engine.
View this post on Instagram
3. Types of Fuel
Along with the vehicle, you may also want to consider the type of fuel you use for the trip. The main choice here is between petrol and diesel. Unlike many other countries, diesel comes at a lower price at the pump because the cost of petrol includes additional taxes not applied to diesel. Diesel vehicles do tend to be a little bigger which is great for families and travelling groups of friends. The cars in our rental fleet that run on diesel include the Toyota Hilux, Toyota Prado, 12-seater Toyota Hiace and the Hyundai Santa Fe Elite and Limited models.
4. Petrol Companies
There are over 1,200 petrol stations in New Zealand with a number of different companies represented including the Big 4 of BP, Z, Caltex and Mobil which easily account for over 50% of the entire market. It's quite difficult to distinguish between these companies in terms of pricing because there are a number of factors like location etc (more on this later) that heavily influence this. There are a number of local petrol companies however that do have a point of difference worth mentioning. Gull and Waitomo have a number of unmanned petrol stations throughout the country, operating with fewer overheads, the savings from which they pass onto their customers. This can typically mean a few cents (or more) less per litre which definitely adds up over the course of a road trip.
View this post on Instagram
Book a vehicle for this trip
We recommend: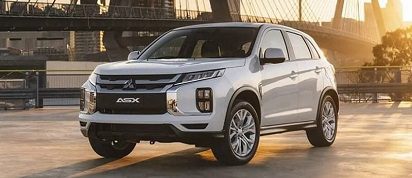 Compact SUV
Mitsubishi ASX
Seats

5 seats

Large Bags

1

Small Bags

2

Transmission

Auto trans
5. Petrol Station Location
As we hinted at in the previous section, the location of a petrol station can heavily influence the price you might pay at the pump. Factors that can mean increased prices include a lack of competitor petrol stations in an area, any regional fuel taxes applied (e.g. Auckland Regional Fuel Tax) and a station's distance from major fuel supplies (like those in remote towns). Petrol stations near airports and those off motorways can generally be a little more expensive as well as any others with few competitors. It's a lot to take in but thankfully, there's a great app called Gaspy which tells you the price of fuel in stations that are closest to you. It's a great one to use, especially in more densely populated areas before setting out for the day.
6. Fuel Discount Cards
Most of the main petrol companies in New Zealand have their own fuel discount cards which can be used by members of the public including visitors from abroad. BP, for example, has the AA Smartfuel Card which saves 6 cents per litre (and sometimes more). This can be picked up at most of their petrol stations, free of charge at the counter and activated online. Mobil is another who has their Mobil Smiles Cards which also saves you 6 cent per litre and can be picked up at their stations and activated online. Z use the Flybuys card for similar discounts, though this one is for those living in NZ so you'll need to be travelling with a Kiwi friend who has a NZ street address to make use of it.
7. Supermarket Receipt Discounts
Another easy way to get petrol discounts is by taking advantage of the supermarket shopping you'll be doing over the course of your road trip. For instance, if you shop at Pak'nSave or New World you'll get discounts for Z (usually 6 cents per litre but varies between promotions). FreshChoice is another supermarket that does this offering a discount of 4 cents per litre at BP after $40 of shopping. Some petrol stations, like Challenge!, accept receipt discounts from any of the above supermarkets as their way of matching the competition. They are easy wins for travellers who'll no doubt be stocking up at various points throughout their stays and can enjoy the fuel discounts that come with it!
View this post on Instagram
Money-saving fuel tips for all!
We hope you've enjoyed our money-saving fuel tips for your next big road trip in New Zealand. If you're able to make use of some, if not all of these, you'll be able to spend the extra money on the fun things like exploring all the great attractions that our great country has to offer!
Related Posts