Self-drive holidays are a Kiwi tradition and one of the best ways to explore our beautiful country. Self-drive in New Zealand is by far the most popular way for international visitors to explore New Zealand – visitors from the UK, Australia and the USA typically love to self drive around NZ thanks to the flexibility it offers and the opportunity to plan out your own itinerary. Kiwis, of course, also love to self-drive and whilst we do have a pretty good bus network here in New Zealand, there is so much more you can do in a rental car or your own car when it comes to exploring off-the-beaten-track destinations or simply stopping off at a roadside cafe or ice cream shop that grabs your fancy.
The key to self-drive holidays is to be super-organised, especially when it comes to planning your itinerary – where you are going to stay, where will you eat out and what are the big activities you want to do when you rock up to a new and exciting destination.
One of the biggest challenges of mapping out your itinerary these days is too much information. This might sound a bit bizarre, however, there is now so much information available to travellers wherever you go that it can be overwhelming. There is no shortage of blog posts proclaiming the best beaches to visit, the activities you simply can't miss when you're in so and so and the top ten things to do in such and such a place. We should know – we write a lot of these posts ourselves.
The problem is, you kind of want all that information in one place. That way, you would not have to spend your time hopping from one website to another whilst you are trying to plan the perfect New Zealand itinerary. The good news for you? We've pulled all that information into one place and the fact that you are reading this post means you have landed on our comprehensive GO Explore New Zealand section – your one-stop-shop for planning your next trip around New Zealand.
We've gone the extra mile and tried to put everything into easy to manage sections. First up, make sure you check out our travel itineraries where you will get a really good idea of the places you can visit given the number of days you have in New Zealand and your starting destination.
Then, make sure you check out our Travel Guides that cover some of New Zealand's most popular destinations in full detail – from places to stay, to places to eat out, to things to do – we've pulled everything into one Guide to help you to plan your visit to some of the most popular places in NZ. We've also covered some of the most popular activities that attract people to New Zealand including Golf, Wine Tasting, Hiking and Lord of the Rings as well as some of the hidden gems located around the country.
Finally, if you haven't found everything you need in the itineraries and guides, make sure you check out our blog where you can filter the posts by destination and discover everything you need to know about some of our popular destinations.
Phew! That's a lot of information right there. Here's a rundown of what you can expect…
Choosing your itinerary
The first thing you need to do when planning your trip to New Zealand is to decide where you are going to go. You might have a good idea of some of the places you want to visit already or you might not even know where to start – don't worry, we've got your back.
There are a few factors that'll influence your itinerary and determine what route you'll take during your stay. This will ultimately be based on what you want to see and how much time you have at your disposal.
Luckily you're spoilt for choice in both respects.
In terms of scenery, you'll have things like geothermal wonders, cultural and historical settlements, and beautiful beaches in the North Island, and in the South Island, you'll have stargazing reserves, the Southern Alps, ski fields and a vineyard or two to discover.
In terms of the time, there are shorter trips like the 3-day Auckland to Coromandel Round Trip with highlights including Hot Water Beach and Cathedral Cove. At the other end of the spectrum it's possible to do a 28 day Auckland to Auckland Round Trip covering the best spots in the entire country!
If you don't happen to be starting in Auckland and are after something in between then you might fancy the 5-day Queenstown to Milford Sound Round Trip, getting deep into the wilderness of Fiordland, all the way down through to Stewart Island via the 1-hour ferry crossing before returning up to Milford Sound for some of the most wondrous and mesmerising natural scenery in the world. Another option, if you have a few additional days, is the 7-day Queenstown to Franz Josef Round Trip that includes the incredible landscape of the Southern Alps and their remarkable glaciers.
As you can see, the self-drive options are varied and numerous, and there are plenty of other options to consider using our awesome trip planner.
Choosing the right vehicle
It's important to pick the best vehicle for the route you'll be taking depending on the terrain and distance you'll be covering.
For a shorter trip like the 3 days Wellington to Napier Round Trip, a compact auto option like the trusty Toyota Corolla (New Zealand's favourite car) won't let you down. For a weeklong trip, one of our touring cars with a bit more boot space is probably more appropriate. For anything longer, especially trips incorporating the mountainous areas, you'll be well-served in one of our awesome 4×4 rentals like the Toyota RAV4 with a 2.5L engine and boot space for 7 bags. There's a great range of vehicles however including hybrids, station wagons and people movers to suit a variety of different needs.
If you are looking to try something a bit different, make sure you check out the Tesla Model 3 – a new addition to the GO Rentals fleet in 2021 and the first full electric vehicle in our fleet. If you are looking to go carbon neutral on your New Zealand roadie, the Model 3 is not only a more sustainable way of exploring New Zealand, but it's also an amazing driving experience.
If you are not sure of the best car for your trip, make sure you check out our recent post and compare the rental car fleet here at GO Rentals – you will find lots of information about some of the most popular rental cars in our fleet and hopefully, this will help you to decide which one will be best suited to your trip.
Travel Guides
When your self-drive holiday is underway you'll want to make the most of every stop. To make your life easier, we've produced a series of Travel Guides covering all the major spots in New Zealand including some of the most popular spots like…
Auckland
Pick up an Auckland car rental and explore all Auckland has to offer. Auckland is New Zealand's largest city with a truly cosmopolitan vibe boasting fine dining, amazing beaches, regional parks and so much more. Known as the 'City of Sails', Auckland is a true water lover's paradise with a great range of water-based activities to take advantage of like swimming, surfing, bodyboarding, wakeboarding, fishing, America's Cup Sailing and a Whale and Dolphin Safari.
The Auckland War Memorial Museum and Kelly Tarlton's Sea Life Aquarium are also popular spots to learn more about the country's history, culture, ecology and marine life. A ferry ride to Waiheke Island is also a must-do where you can enjoy the tropical sub-climate and visit one of the many fine vineyards situated there.
Bonus: In late June 2022, we opened our latest car rental branch on Waiheke. As well as bringing our award-winning customer service and modern fleet of rental cars to Waiheke, we are also offering bike and e-bike hire on the island – a great way to get around. Check out our all-new Waiheke car rental branch today.
Rotorua
Rotorua is the geothermal capital of New Zealand offering an almost out of this world experience with its steaming geysers, boiling mud pools and colourful hot springs. It's also home to some of New Zealand's most popular adventure activities with its own gondola and luge and hosts some of the worlds biggest mountain biking events.
There's also a great cultural experience to be had at the Tamaki Maori Village where you can experience ceremonial rituals and customs, and indulge in a traditional Maori hangi feast!
Wellington
Wellington is the nation's capital and is located at the southern tip of the North Island. Known as a hub for arts and culture, you'll find New Zealand's national museum, Te Papa, as well as an extensive festival programme throughout the year. There's also a vibrant nightlife and the beautiful Oriental Bay to enjoy during the day.
Wellington is also the home to New Zealand's film industry and Weta Workshop, responsible for all the wizardry seen in The Hobbit and Lord of the Rings films, and there are opportunities to take tours led by the working artists themselves!
Make sure to check out our Wellington car hire options!
Queenstown
Queenstown is the pinnacle of tourism destinations in New Zealand. The question isn't what does it have to offer, but what doesn't it have to offer.
Adventure, excitement, fine dining, shopping, scenery, the list goes on. The city has a fantastic atmosphere all year with hiking during the summer and skiing during the winter. Adrenaline junkies will also get their fix via bungy, hand glide, paraglide, canyon swing, sky swing, skydive and more.
There are some great day trips from Queenstown as well to places like the Blue Pools, Cromwell, Arrowtown, Wanaka and Glenorchy, offering an array of additional experiences should you so feel inclined. It's a great destination and one you won't want to miss on your next trip to New Zealand. Grab a car from our Queenstown car rental location!
Blogs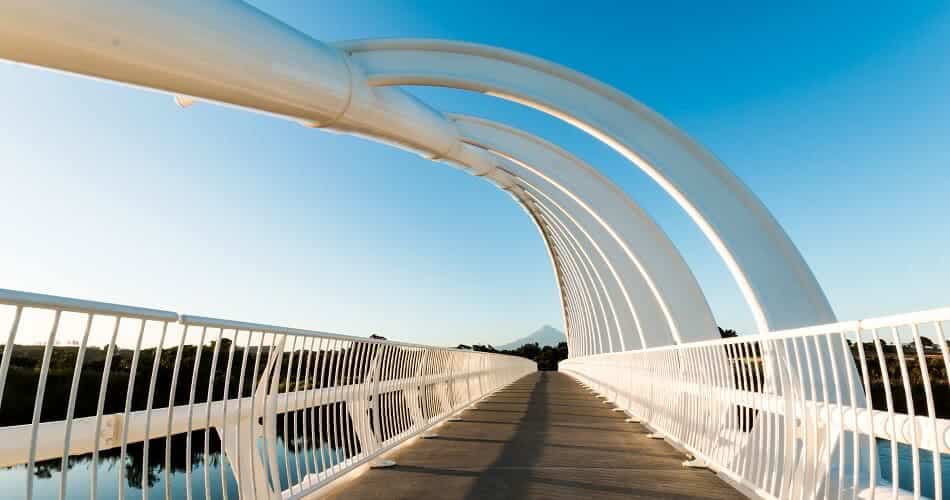 Finally, if you are still looking for some inspiration when it comes to planning your trip around New Zealand, make sure you check out our blog. We've written over 300 posts thanks to some of our amazing team and the help of GO Explore fans from around the world. These posts cover every destination in New Zealand – from Cape Reinga in the North to Stewart Island in the deep south and everywhere in between.
Some of our most popular blog posts include:
Summary
So there you have it. If you're thinking about a self-drive holiday in New Zealand, we've got all the tools you need to help plan out the perfect trip around our beautiful country. We'd love to hear all about your trip so make sure you drop us a line in the comments, send us some photos on our Facebook page or drop us a comment below.
Happy travels!